Fix it
Repairing things instead of throwing them away is something many people would like to do. Searching the internet for the right repair manual can be frustrating though, and often, it leads to people giving up and buying a new product after all. To our rescue comes an online portal – comparing repairing solutions and helping with prolonging the lifetime of electronic devices.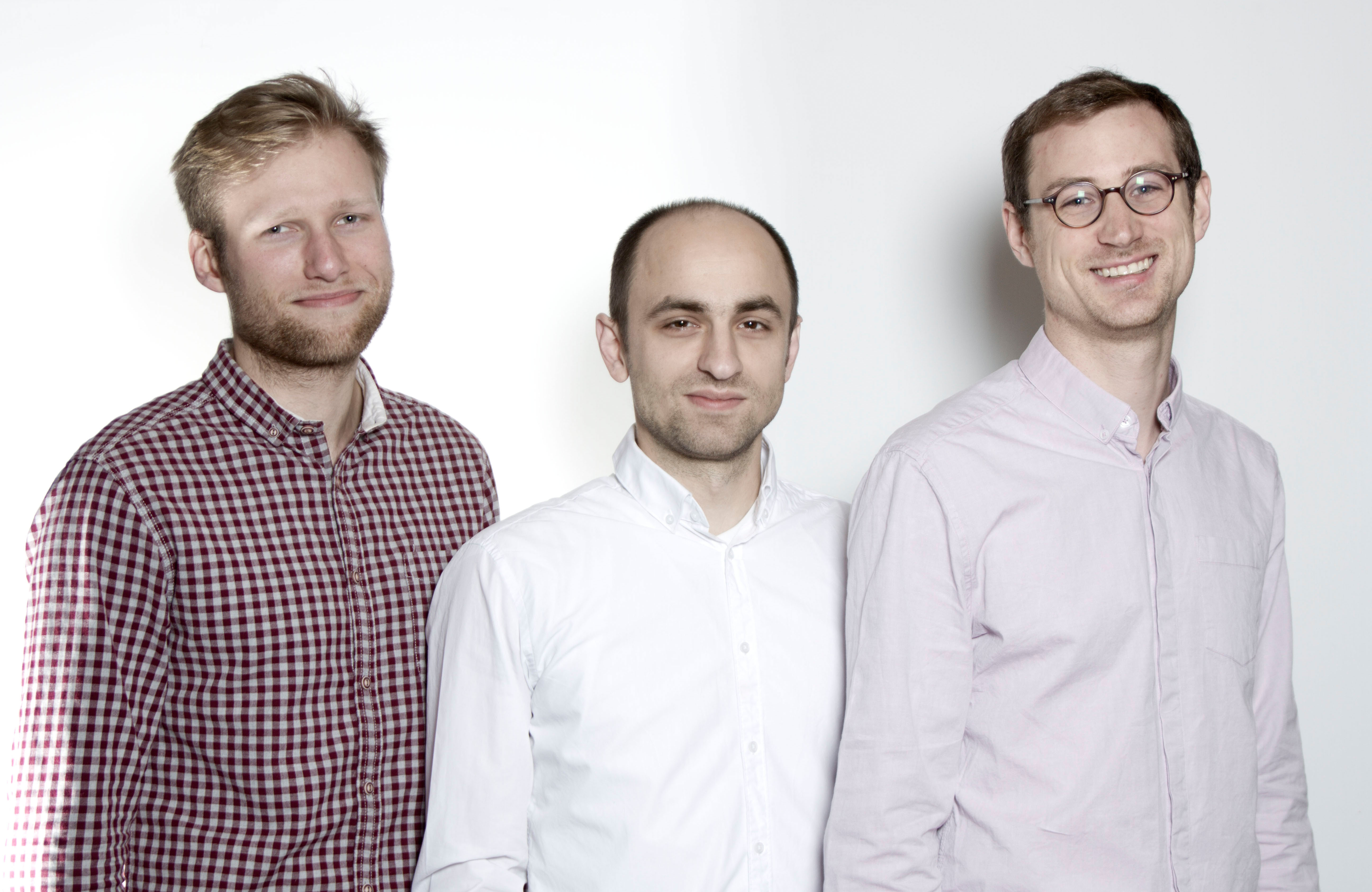 Looking at electrical appliances from an environmental point of view, it is almost always true to state that they should be used for as long as possible. This is because most of the energy that goes into an electronic device is needed for its production rather than its usage. Also, an electronic device has its biggest impact on the environment during the production phase. The awareness for repairing applianc-es as an alternative has grown in recent years. However, on average a smartphone is still used for only two years before a new one is purchased. For the environment, repairing instead of buying is always the better solution, because an increasing consumption of resources used for the production of tech-nical devices as well as shorter life cycles lead to growing mountains of e-waste. But not everyone is capable of repairing their mobile phone themselves or getting their coffee machine to run again.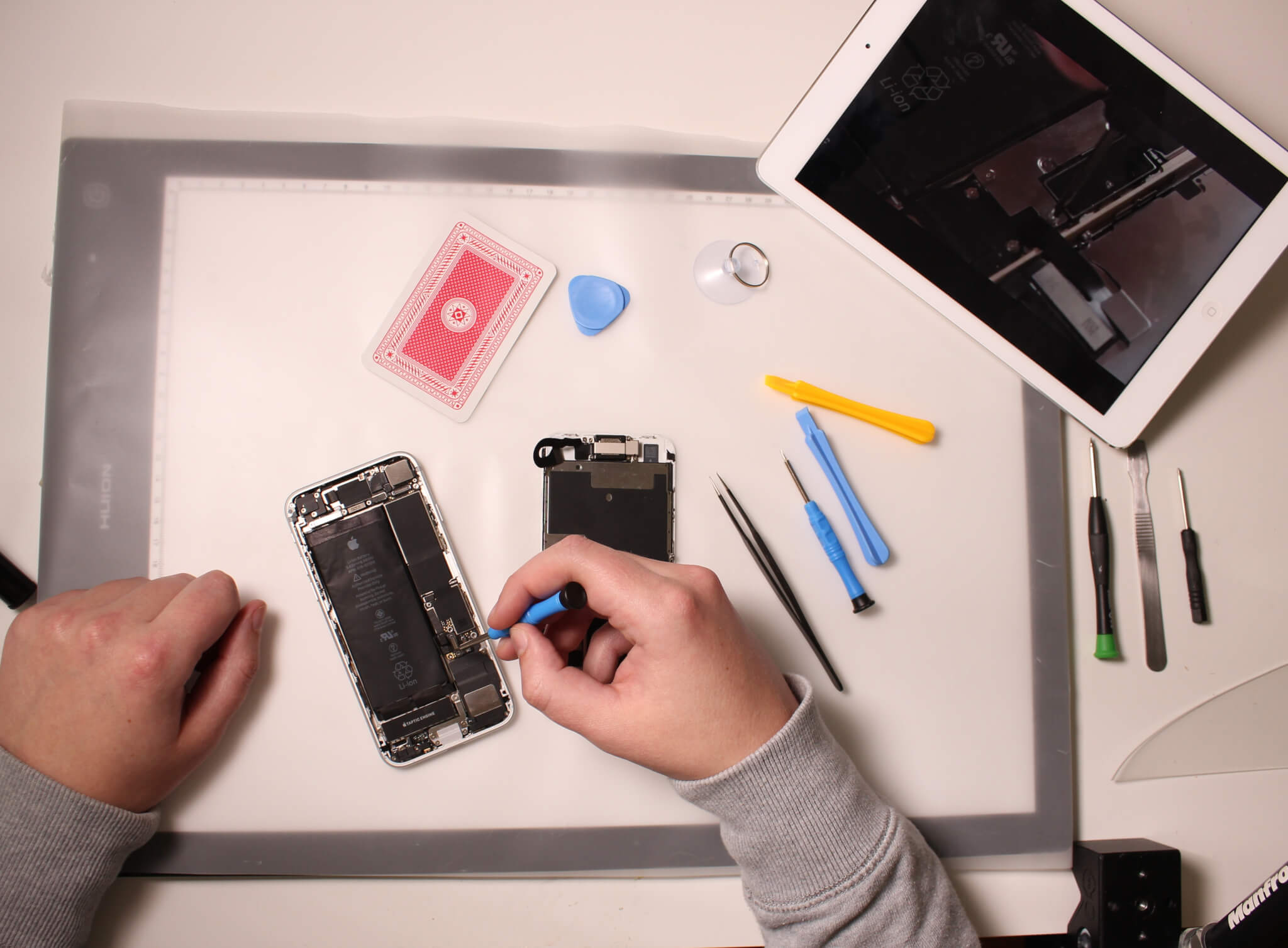 To encourage fixing an electronic device, kaputt.de provides a comparison portal for repairing solutions. The web-based comparison portal was developed in 2014 as part of a business plan contest, it was then founded in 2015 and has been a limited company since 2016. The three founders started from a good position as they had not only spent a long time working on their idea, but had also found support in learning how to start a company – which aspects to consider and which mistakes to avoid.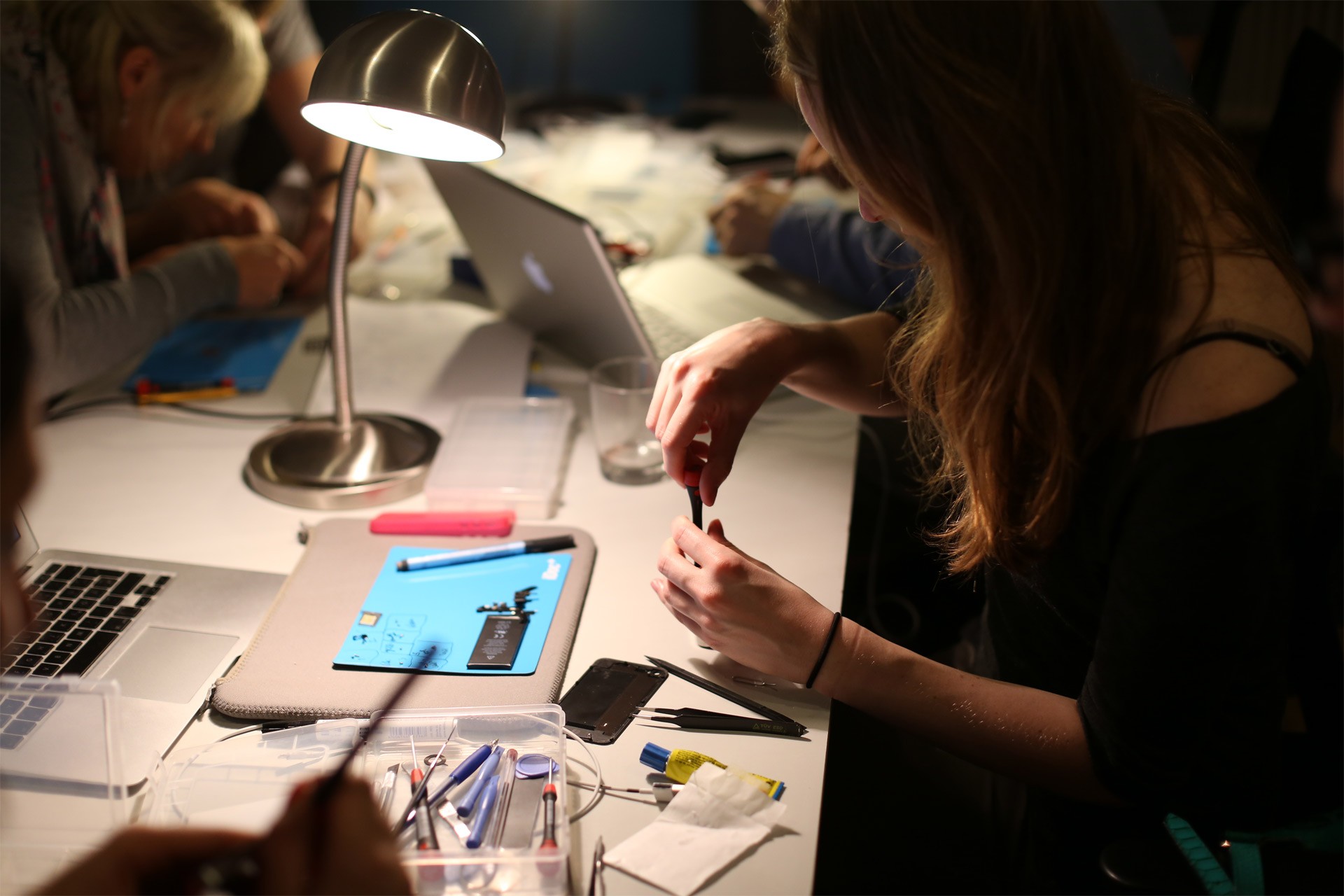 kaputt.de concentrates on mobile phones and automatic coffee machines – repair works are often very worthwhile for these two products. However, advertising and marketing often suggest that buying these products anew would be the better solution.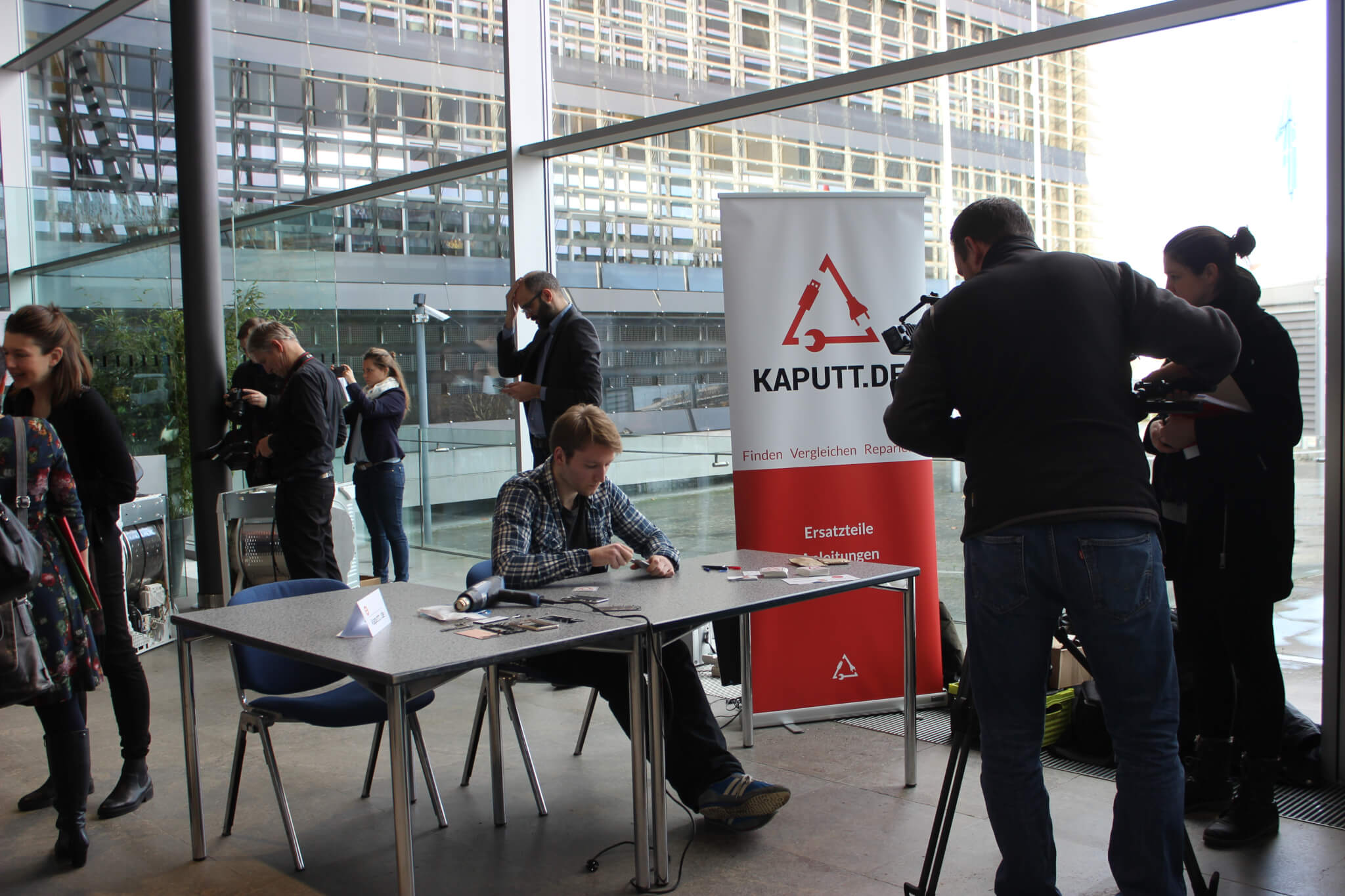 Sustainability plays an important role when people choose to keep their smartphone for more than two years, but Tobias Kronawitter can't tell whether this is the main motivation driving the repairs. After all, no one was going to say "no" to the question whether they were also concerned about sustainability when making a repair decision.