»The VELOSPEEDER convinces thanks to a well thought-out drive concept that allows existing bikes to be retrofitted into fully-fledged e-bikes with manageable effort. This facilitates and encourages the urgently needed switch from cars to more resource- and environmentally compatible forms of individual mobility.«

Andreas Detzel, jury member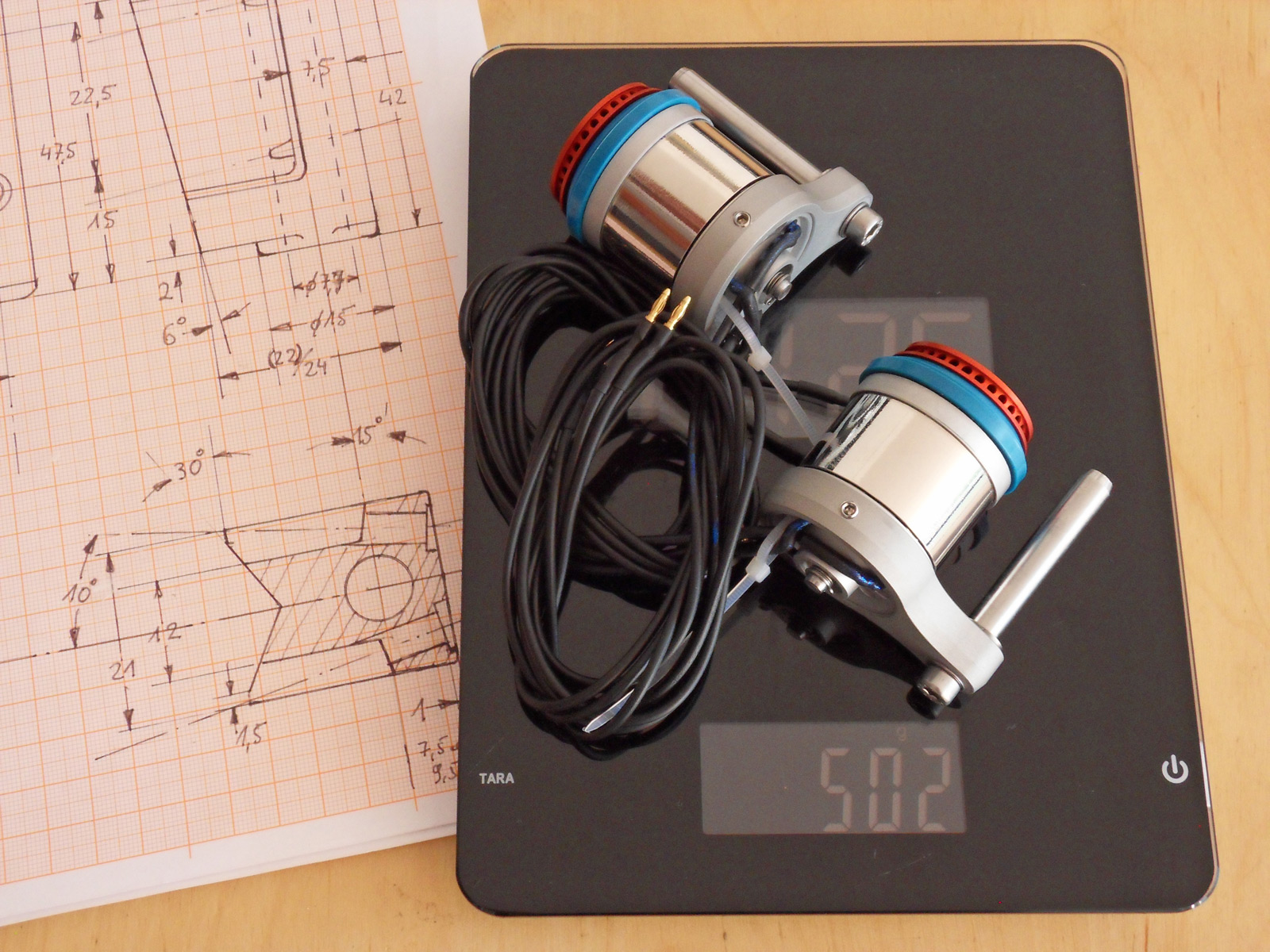 Three questions for the founders
Can you remember the moment when you first had the idea for VELOSPEEDER?
How did the idea become a product?
In the late autumn of 2011, we discovered that we are both interested in the development of small, lightweight motors for e-mobility. We proceeded with the project and the first somewhat makeshift construction using modified commercial model aircraft motors performed surprisingly well. This key experience gave us the motivation to develop a friction drive for bicycles, with variable contact pressure and running on the edge of the rim.
What was your personal highlight in the development process for VELOSPEEDER?
Was there a low point?
A highlight was certainly the moment in late 2012 when the first self-constructed prototypes were ready and working. In that instant, it became clear that we were on the right path, and so we founded the company VELOGICAL as a limited liability company from the very beginning. One low point was during the unexpectedly hot summer of 2015 when it was evident that we needed to install thermal protection in the small motors. In the meantime, this problem is long solved.
Where do you see yourself and your project in the next five years?
In five years, we will have perfected the VELOSPEEDER drive as far as it can go. In keeping with our self-conception, we are keeping our feet on the ground and only gradually expanding sales and production, at present initially with end customers, the first dealers and selected manufacturers. We are open to business partnerships for the use of our patents in the development of bulk business in Europe, the US and China.