»The EcoLine from edding sets an effective example towards greater environmental protection. In the development and improvement of the EcoLine marker pens, every stage of the product life cycle has been given thorough and consistent consideration, and the pens are optimised with a particular emphasis on durability. As objects in the household and at the office, they are thus of relevance with regard to the expansion of environmental awareness.«

Prof. Anna Berkenbusch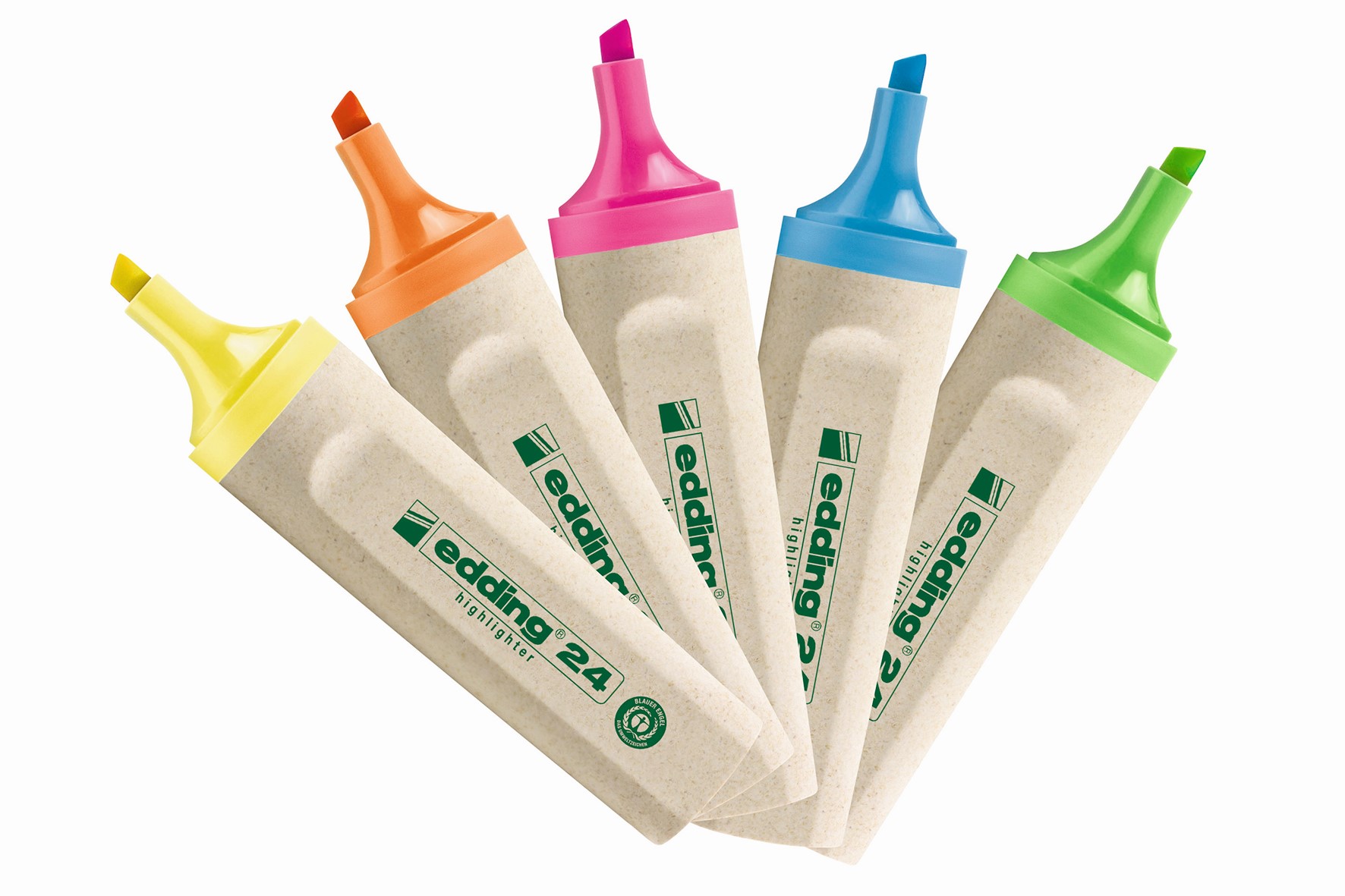 Three questions for Patricia Siebel
How did the idea for the EcoLine come about?
The idea for the sustainable marker series is founded on the philosophy that our joint founder, Volker Detlef Ledermann, first set in place with the edding pen. Almost from the start, the products were intended to be refillable, and a first returns system was even tested out in 1995. The development towards resource conservation continued from that point onward. As a first step, the idea was to develop markers from renewable raw materials or recycled materials. These are characterised by excellent marking quality and environmental properties.
What was the high point in the development process for EcoLine? Was there a low point?
The highlight in the development of EcoLine was without doubt when the edding 24 highlighters were awarded the Blue Angel ecolabel, which also officially and independently underlined the outstanding environmental characteristics of the product. A momentary low point was the realisation that materials that were new to us, such as post-consumer recycling materials and renewable raw materials, were also associated with problems in processing and the aimed-for product properties. The joy of finally developing products that, alongside their novel environmental properties, also guarantee 100% proven edding marking quality, was thus all the greater.
Where do you see your project in five years?
Our aspiration for the EcoLine is to continually refine the product so that it is always the most sustainable marker series that we can offer. For this reason, we are continuously researching the potential for improvement, such as ink colours made from natural materials. Another priority is for other products in the series to also be awarded the Blue Angel ecolabel. The past success of the product series, characterised by exponentially increasing sales figures in the B2B area, gives us reason to hope that EcoLine markers will also become the standard in the B2C area, such as in schools and universities.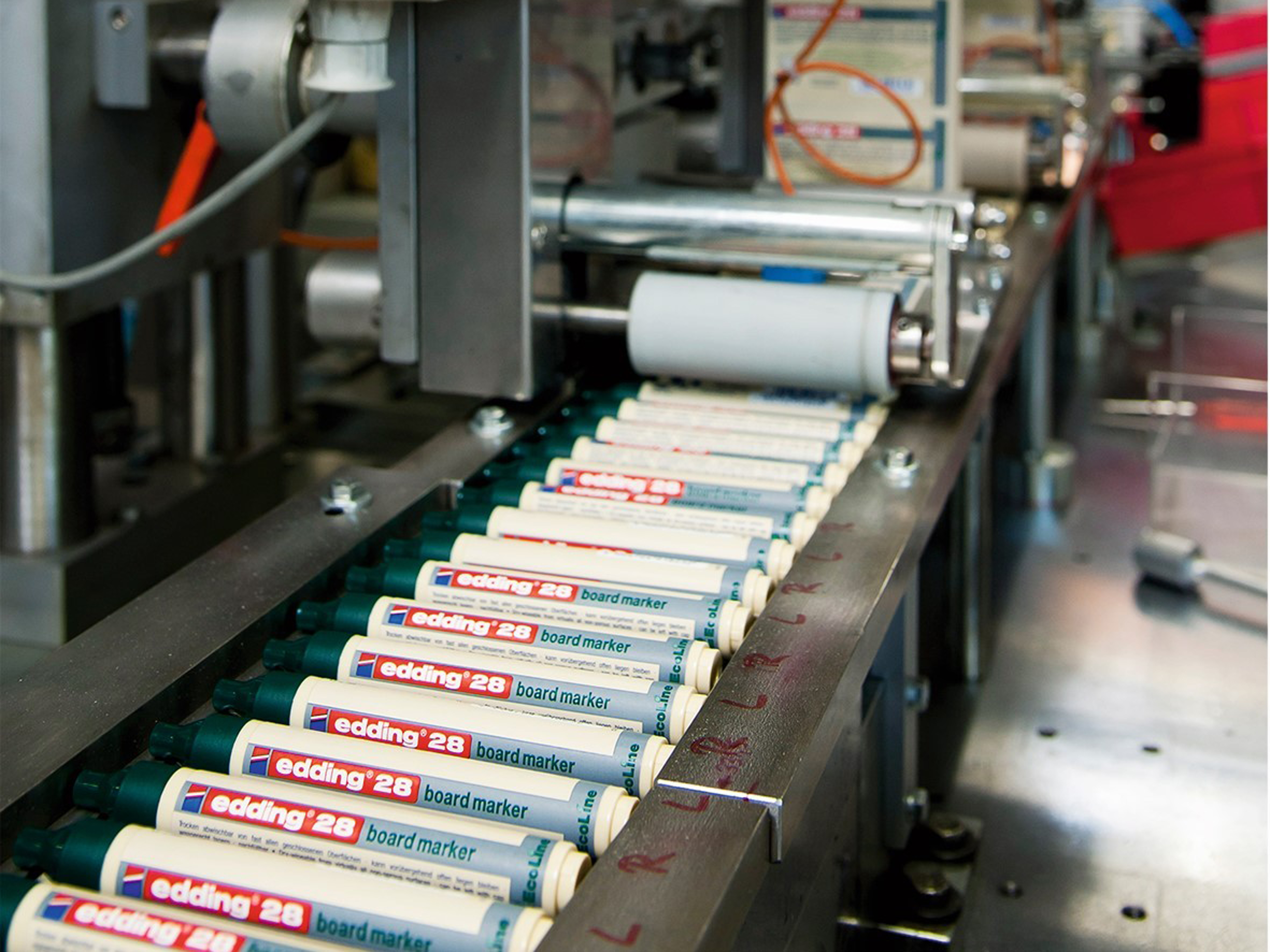 ``