»These LED modules form the basis for a more sustainable design of future luminaires. This is thanks to their modularity, the ability for users to replace defective parts, and a material and cost-saving retrofit in the case of a shift in demand. The full potential of X-Change lies in the establishment of a new standard for replaceable LED modules.«

Prof. em. Günter Horntrich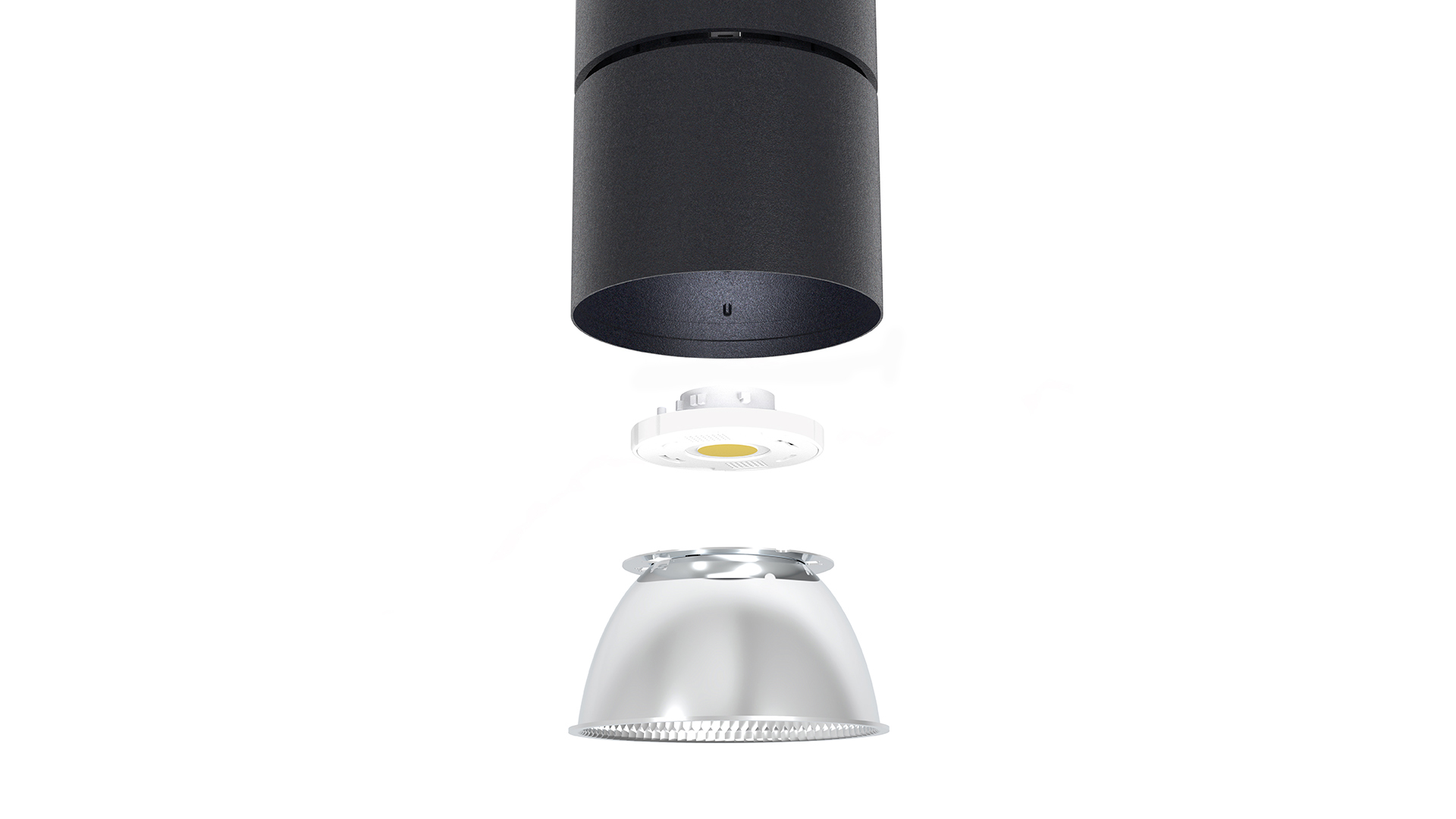 Three questions for Michael Aigner, Product Marketing
How did the idea for X-Change Technology come about?
In previous spotlight solutions, it was already possible to change the optics, decor rings and accessories without the use of tools. The driver electronics can also be partially replaced. However, the LED circuit board is permanently installed in the luminaire. Thanks to technical developments, the efficiency of LEDs is constantly increasing, which leads many customers to switch to the new technology after just a few years and to install a completely new model of spotlight. In terms of sustainability, our goal was to create a solution that both conserves precious resources and offers a simple and quick adaptation to more energy-saving solutions. Moreover, with this system we have made it possible to adapt the light colour to changing conditions via a flexible and straightforward process.
What was your personal highlight in the development process for X-Change Technology? Was there a low point?
The highlight was definitely when we held the first molded components in our hands. We presented the first sample construction to the management and a small team of colleagues and immediately felt the enthusiasm for and potential of the idea.
By way of contrast, we suffered a major setback during a concept presentation to a customer. The feedback gave us great doubts about the practicality. However, we persevered and spent a great deal of time on further development and on improvements in order to perfectly integrate the needs of our customers into the final product.
Where do you see your project in five years?
In five years, replacing the LED circuit board will have become established and our customers will be able to conveniently reduce the power supply while maintaining the same luminous flux. This will contribute to a marked reduction in electricity consumption and will make a significant contribution to cost savings. In this way, we can gradually reduce our own environmental footprint as well as that of our customers. In the coming years, research and development will enable a larger portfolio, which will in turn drive the technology further towards a sustainable future.