»Shared Factory offers small and medium-sized fashion companies a frictionless and appealing digital design approach for knitted products. This is supported by the real-world implementation of innovative supply chain and production solutions for on-demand and local production in the activated knitwear network.«

Prof. Friederike von Wedel-Parlow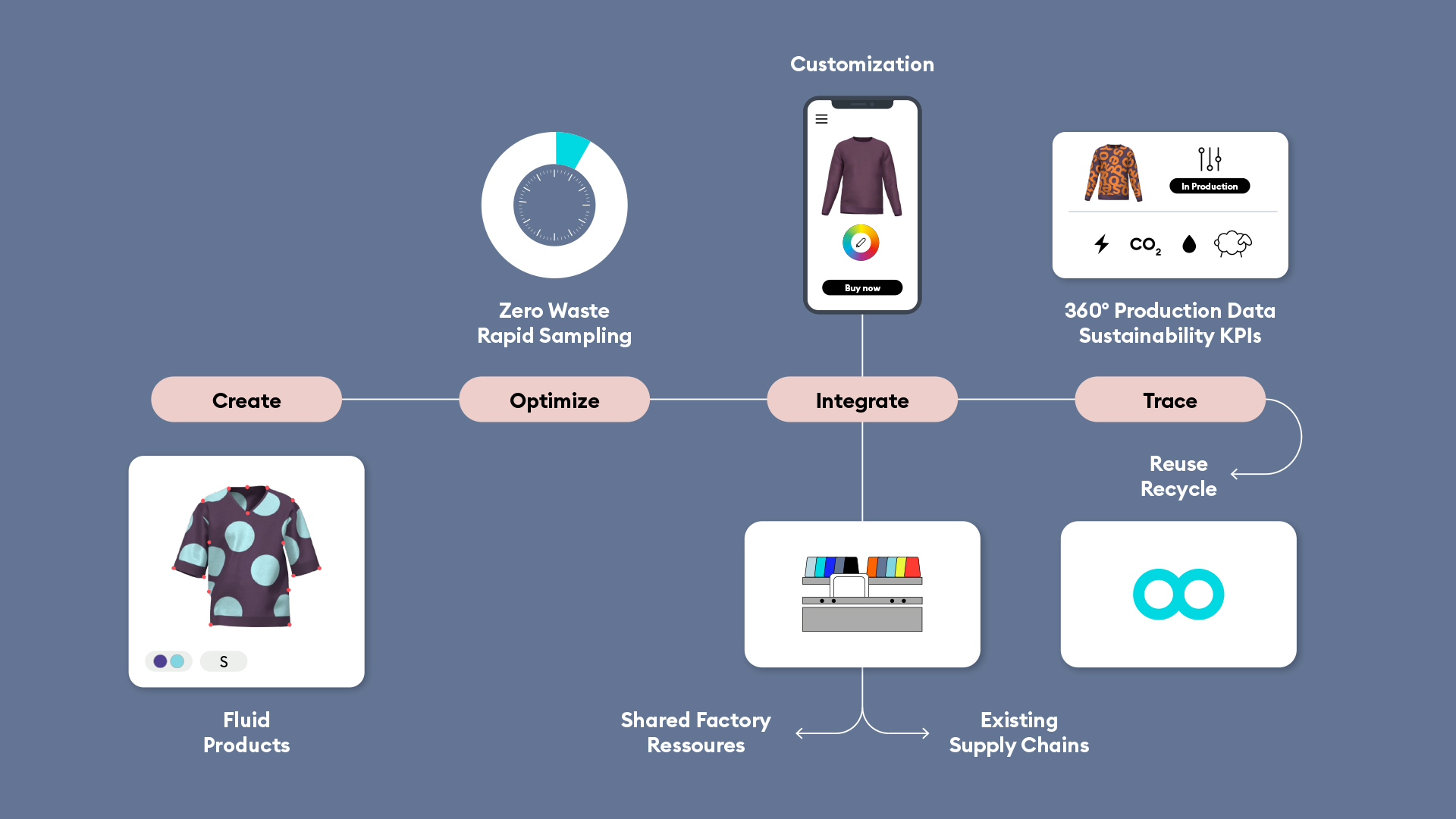 Three questions for Friederike Pfeffer, Co-Founder
How did the idea for Shared Factory come about?
The idea for Shared Factory was born in the first Corona lockdown in 2020. We were moved by the question of the economic models and life models that had led us to the point where a virus could cause such serious consequences and chain reactions for all of society. As designers and entrepreneurs, what influence do we have to shape these systems in such a way that they become more resilient and at the same time more humane, sustainable and close to our lives?
What was your personal highlight in the development process for Shared Factory? Was there a low point?
A highlight was when we were able to run an automated knitting program for the first time and the technology puzzle of a thousand pieces suddenly formed a coherent picture  magic! There were and are always low points. With ito ito, we are in uncharted territory. There are always doubts about whether the path is the right one or what awaits us when we arrive at our destination.
Where do you see your project in five years?
In five years, the Shared Factory will be available in many European countries. The more brands that use our technology, the greater the impact. We want to become one of the central drivers in the transformation of the fashion industry, and with other suppliers hope to weave our technology into a larger ecosystem for sustainable, circular fashion production  for example in the areas of recycling, new materials and reuse.