»This is an amazingly simple and impressively implemented solution to keep foundation walls permanently dry. Like a breathing membrane, the glass foam cushions of recycled glass form a closed barrier that dissipates moisture through evaporation, thus preventing waterlogging. It is an innovative area of application for an ecological insulation material.«

Prof. Matthias Held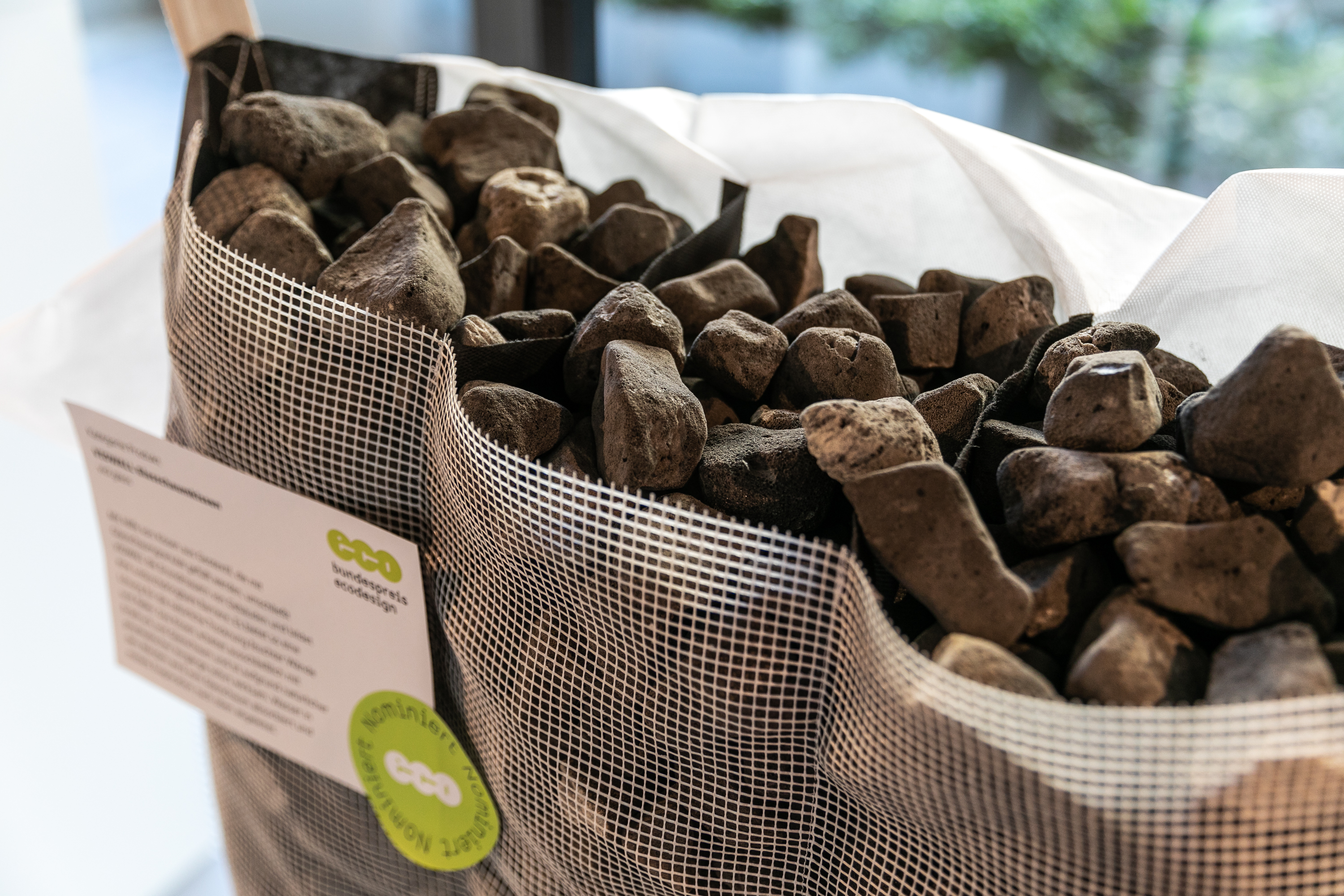 Three questions for Lucas Egglseder, Co-founder
How did the idea for VIOWALL come about?
The idea is from my business partner Michael Viol. One day, I spotted him standing in the doorway of my workshop holding a piece of glass foam. We got talking, and by our next meeting we were working out ideas on café napkins. Since then, we've been working continuously on our glass foam pillow. Now, just one year later, VIOWALL is a reality.
What was your personal highlight in the development process for VIOWALL? Was there a low point?
One of our greatest successes was in 2021 when the product was distinguished as a 'transformation project' by RENN Network. We had recently presented the pillow for the first time to a broader audience of experts in the field of environment and sustainability, and were overwhelmed by the enthusiasm that it generated. Then to be nominated for and to win the Federal Ecodesign Award, which is the highest accolade, was a complete surprise. This consistently positive feedback confirms that we have not only developed a top-performing protection system on a technical level, but have above all created an environmentally friendly product.
Where do you see your project in five years?
As with so many start-ups, financing is an issue. Perhaps investors or larger clients will become aware of us during the seed phase so that we will be able to finance our rapid growth ourselves with sales from orders. We want to establish VIOWALL in the building materials sector and develop into a (internationally) known brand. In particular with regard to the climate crisis, there is a need for ecological alternatives to petroleum-based materials, and this is especially pressing in the construction industry.