»Well thought-out and brilliantly realised for children. The MateriaLab encourages trying things out, experimentation and observation. It opens up the meaning and purpose of resource conservation through actual experience.«

Werner Aisslinger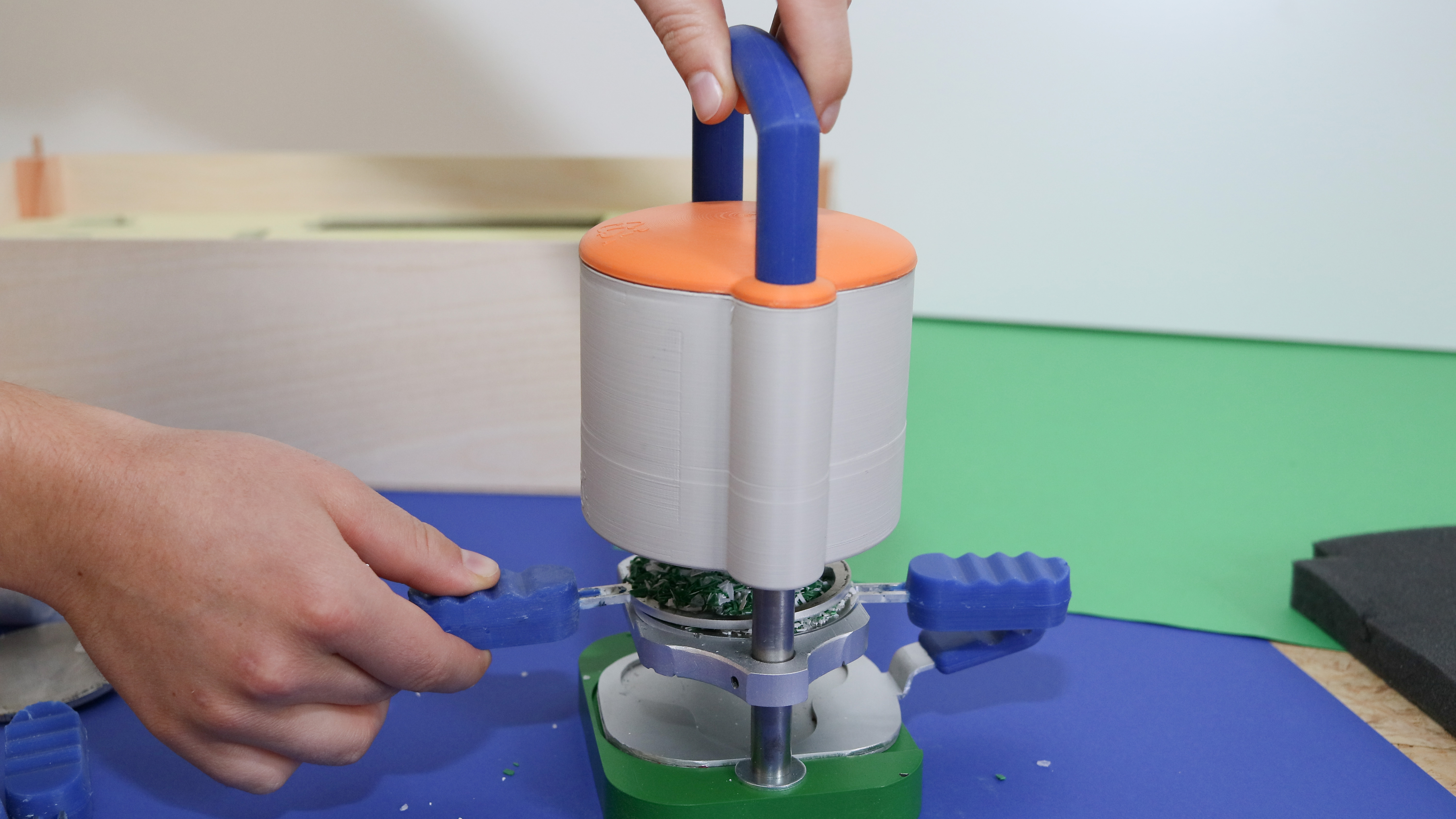 Three questions for Florian Henschel
How did the idea for MateriaLab come about?
The aim of the project was to develop school teaching aids that deal illustratively with the issue of waste and recycling and which provide a basis for the conscious handling of waste. It was important for me to approach the material in a direct way. For example, through a conversation with a teacher I learned how experiments are employed in Montessori pedagogy to foster scientific understanding. This insight was the starting point for the development of the experiments.
What was your personal highlight in the development process for MateriaLab? Was there a low point?
The first user test with my neighbours' children was a highlight. Although my prototypes were very simple at the time, the children carried out the experiments with fun and interest. The low point for me was the start of development, namely the research into the topic of household waste. The more one deals with the topic, the greater the complexity of the problem becomes apparent. Even before proper separation, the consistent avoidance of waste is essential.
Where do you see your project in five years?
I hope that the experiment kits will find genuine use in schools. Until then, the current prototypes require further development, in particular so that students can carry out the experiments independently. And there is still room for improvement with regard to the more straightforward manufacturing of components.