»This submission is particularly convincing thanks to the brilliant idea of saving water in the actual product, enabling reduced transport weight and less plastic packaging. In a market that predominantly sells liquid cosmetics in plastic bottles, products in powder form and reusable dispenser bottles are a superb alternative for people who want to keep on using liquid cosmetics.«

Prof. Anna Berkenbusch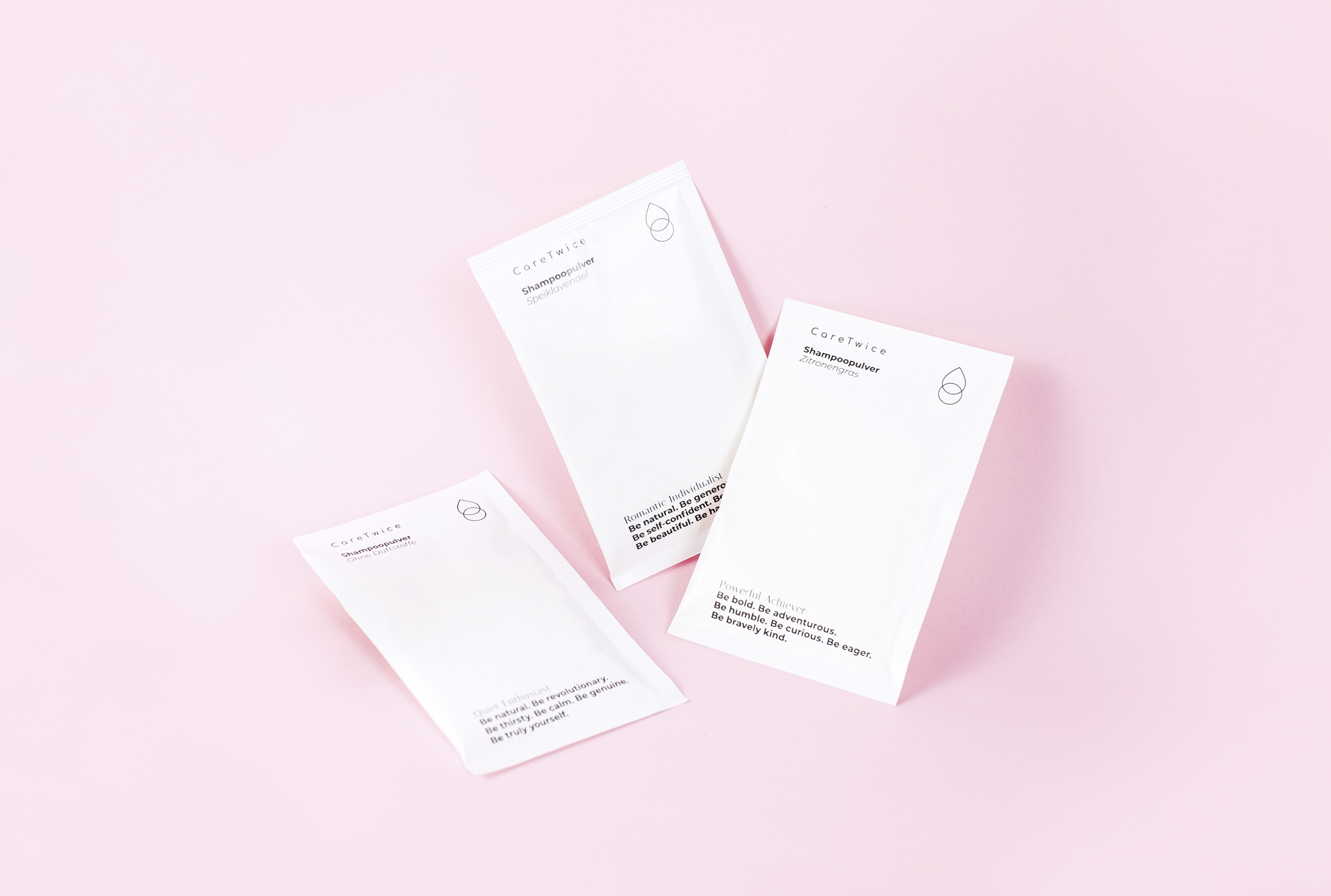 Three questions for Lena Scholpp, Founder & CEO
How did the idea for CareTwice Shampoo Powder come about?
The idea for CareTwice came to me on a journey through Central America in 2018. I was backpacking there for over three months and wanted to take a sustainable shampoo that was compact and light to carry. The only alternative for my hair was a solid bar of soap, which didn't really do the job. Why is it possible to buy powdered detergents but not personal care products? And so I decided to develop a product that would meet my needs.
What was your personal highlight in the development process for CareTwice Shampoo Powder? Was there a low point?
There were numerous highs and lows in the development phase, all the way up to production. We were incredibly proud to achieve our first goal, the crowdfunding campaign. But my personal highlight was the moment I first tried the product and knew immediately: it really works! You can be a sustainable consumer without having to compromise.
Where do you see your project in five years?
Over the next five years we want to build CareTwice into a proper brand. This also includes sustainable growth and staying true to our brand and values. Alongside, we would like to develop even more products that enable us to take care of both ourselves and the environment – #caretwice!