»A convincingly well-designed backpack from the Swiss label QWSTION. Together with partners in Taiwan and the Philippines, they developed the material from Abacá banana fibre as an open-source project over the course of three years. This is a renewable raw material as well as pesticide-free and biodegradable, with both strong technical and aesthetic properties.«

Prof. Friederike von Wedel-Parlow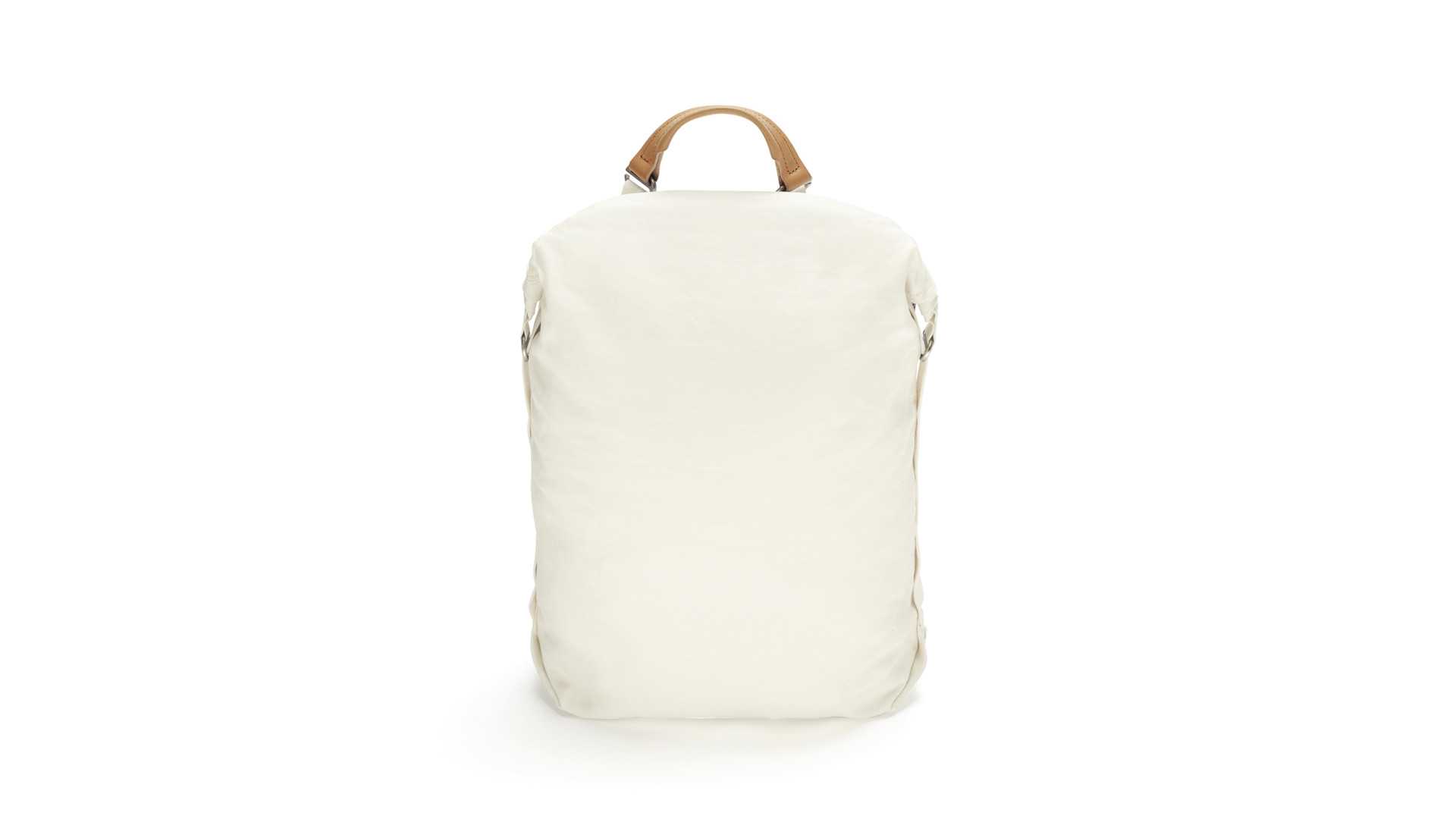 Three questions for the founders
Can you remember the moment when you first had the idea for Bananatex®?
Since founding QWSTION in 2008, we have been looking for ways of using renewable raw materials to make bags that are as functional as they are sustainable. After years of testing of natural alternatives to synthetic, petroleum-based textiles, we achieved a major milestone in the form of our 100% organic cotton canvas. The soft, flexible cotton fibres are processed using an own-developed technique, resulting in rugged bags. We were nevertheless convinced that we could do even better, and continued with our research. About four years ago, our design team came into contact with a yarn manufacturer who was experimenting with fibres taken from the Abacá banana plant. It quickly became clear to us that this approach has immense potential, and so we started with our own development.
What was your personal highlight in the development process for Bananatex®? Was there a low point?
We got our hands on the first Bananatex® prototypes about two years ago, and we could then subject this to our own extensive testing. Seeing the processed fabric in our products for the first time was a genuine high point for us. There was no low point as such, but of course there are numerous challenges that arise when you question the established norms and when, as a manufacturer, you are developing in an entirely new value chain.
Where do you see yourself and your project in the next five years?
In keeping with the spirit of our ultimate goal of providing a genuine alternative to the synthetic fabrics that dominate today's bag industry, we have developed Bananatex® as an open source project, and we are encouraging other brands to also make use of it. Since the launch of Bananatex®, we have been dealing with a large number of inquiries and will probably see the material in other products on the market, including furniture, shoes and in the fashion industry. Here at QWSTION, we will be continuously expanding our bag collection with Bananatex® over the coming few years.