»The transformation of our national energy supply will necessitate an expansion of onshore wind power. However, the construction of wind turbines also involves a considerable use of resources, in particular the casting of concrete foundations. The precast foundations for wind turbines by Smart & Green Mukran Concrete GmbH make in-situ concrete foundations obsolete. This is a true game-changer that can accelerate and simplify the expansion of onshore wind power.«

Dr. Bettina Hoffmann MdB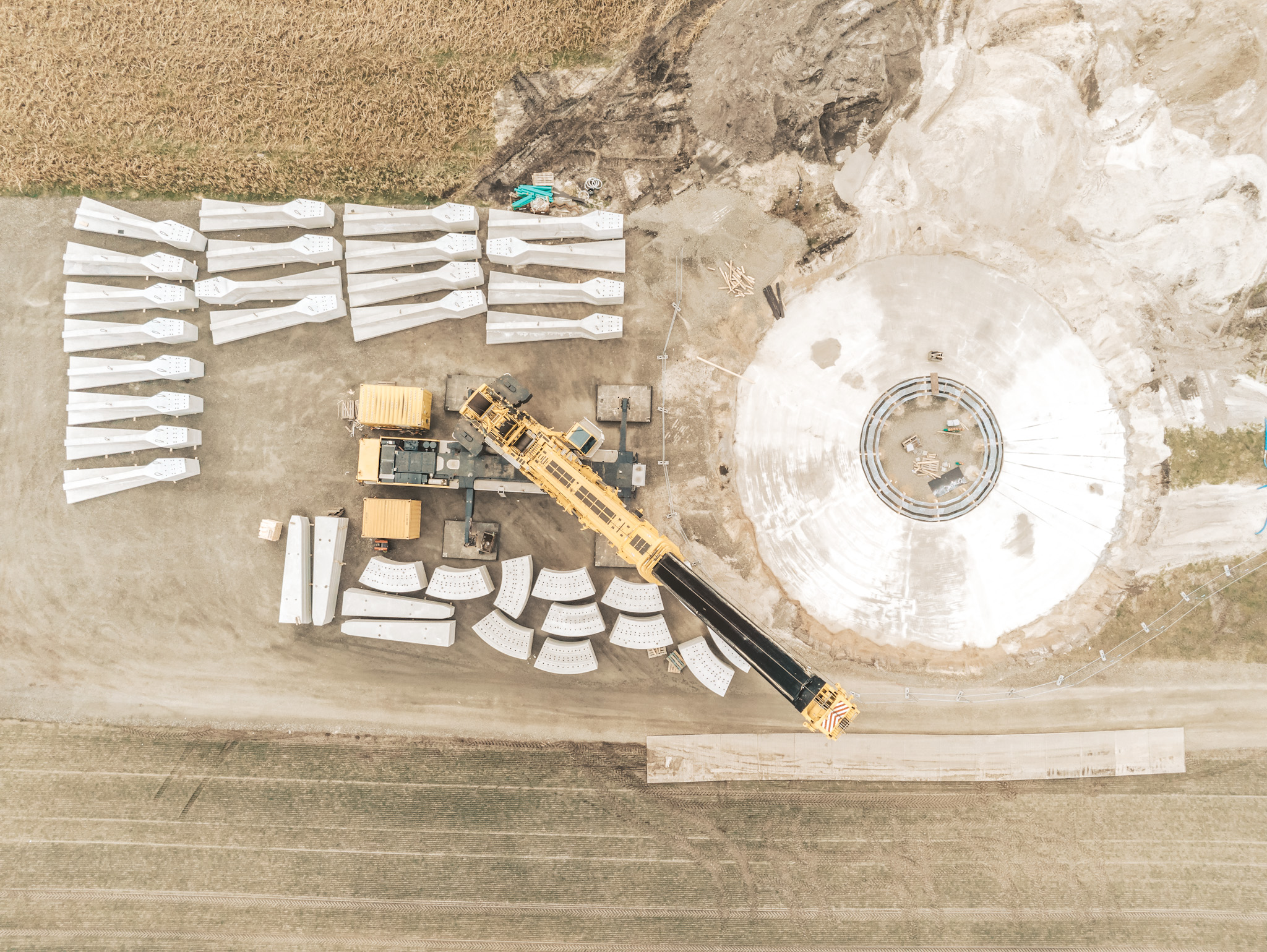 Three questions for Florian Kleinwächter, CEO
How did the idea for Wind turbines: precast foundation come about?
The idea was born from our green heart and our goals of promoting climate protection as well as from our broad experience on construction sites in making the construction and property sectors genuinely green. The experience gained in the many projects, where there were often quite a few problems to overcome, did much to help. These problems include a lack of qualified personnel, poor weather, work safety, risks in the schedule, the vast amounts of concrete used, and huge logistics issues. We wanted to bring about a change in this state of affairs, because resources are being wasted and the electricity is so far only grey to green.
What was your personal highlight in the development process for Wind turbines: precast foundation? Was there a low point?
The highlight was the construction of the mobile wind power foundations for the BIGG Change Conference in Berlin. Here, we used a foundation that contains very little cement due to the addition of an add-on and other recycled material. It was the first prototype of its kind, and setting it up together was a joyful experience. There are always low points. The obstacles that are put in your way should be used to create something sustainable. If we were to value old, established solutions as successes, there would be no room for inspiration, innovation and sustainable concepts.
Where do you see your project in five years?
This technology will be a game changer. The benefits are obvious: no sealing, sustainable construction, CO2 reduction and more. Countries, landowners and the financial sector have long recognised the advantages for the environment, safety and risk minimisation, and prefer the sustainable option or have already written it into their specifications. We assume that not only we but also potential partners will start series production as early as next year. We see ourselves as part of a movement: "BIGG Change - Building Industry Goes Green".