»The luminaire convinces with its overall concept of minimal use of materials as well as its principle of tension, which significantly saves resources and generates a wide range of possible use cases. The components are not concealed, making AYNO a genuinely iconic design. The accentuation of the cable is likewise compelling.«

Prof. em. Günter Horntrich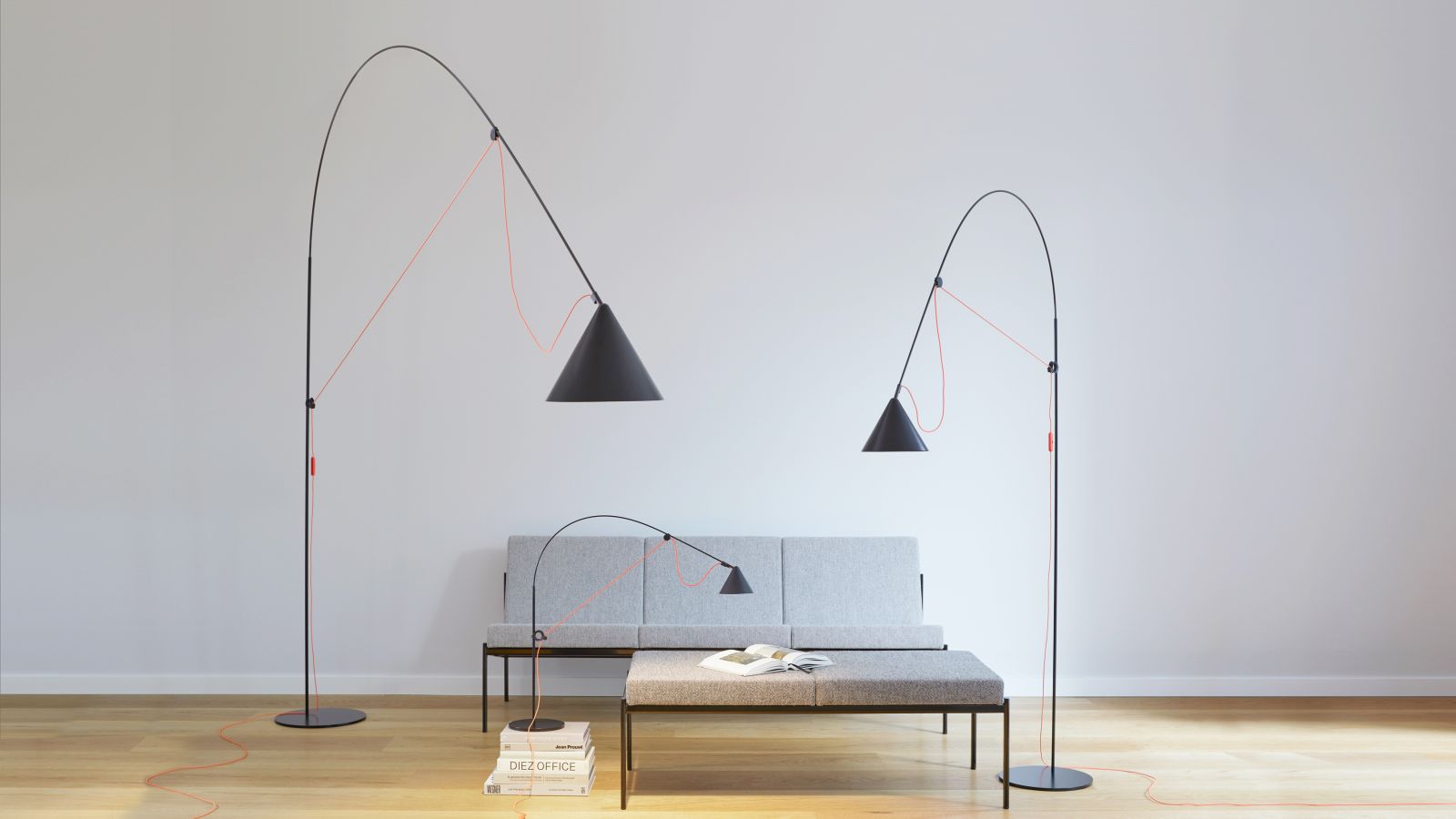 Three questions for Joke Rasch, Partner Midgard Licht GmbH
How did the idea for the AYNO range of luminaires come about?
After taking over Midgard from the founding family, it was clear to us that we first wanted to bring the traditional designs  the classics  back into production. Firstly, because almost all of the necessary tools were already in place, but also in order to gain experience in the manufacture of luminaires.
The development of a new luminaire, the first new Midgard product after almost 70 years, was quite consciously only going to come about when we had gotten to grips with the mechanisms of the sector and could use this to develop a brief for a new design.
What was your personal highlight in the development process for the AYNO range of luminaires? Was there a low point?
A definite highlight was the visit to Stefan Diez's studio after he had invited us to examine the first design. It took only moments to realise that the approach was absolutely in line with our brief and would have a completely independent justification and reason for its place in the Midgard collection.
The only low point could be said to be the realisation of the cost of toolmaking in general and in Germany in particular. We ultimately opted to take this approach nevertheless, as we did not want to drop the idea of 'Made in Germany'. It was a real challenge!
Where do you see your project in five years?
With AYNO, we tend to see ourselves more in terms of the development of our approach than in the development of new models of luminaire.
The approach of reparability, local sourcing and the use of semi-finished products allows for a completely different form of globalisation than has been practiced to date.
Accordingly, this is where we see our focus, without excluding new and comparably intelligent products.