»The public space is saturated with consumer messages. A rethinking of consumption is required if we are to achieve the climate targets. In a tongue-in-cheek manner on rented advertising space, the Platzhalter project encourages reflection on the excessive materialisation of modern everyday life by offering incentives to come together instead of incentives to consume.«

Dr. Alexander Janz (on behalf of Dr. Bettina Rechenberg)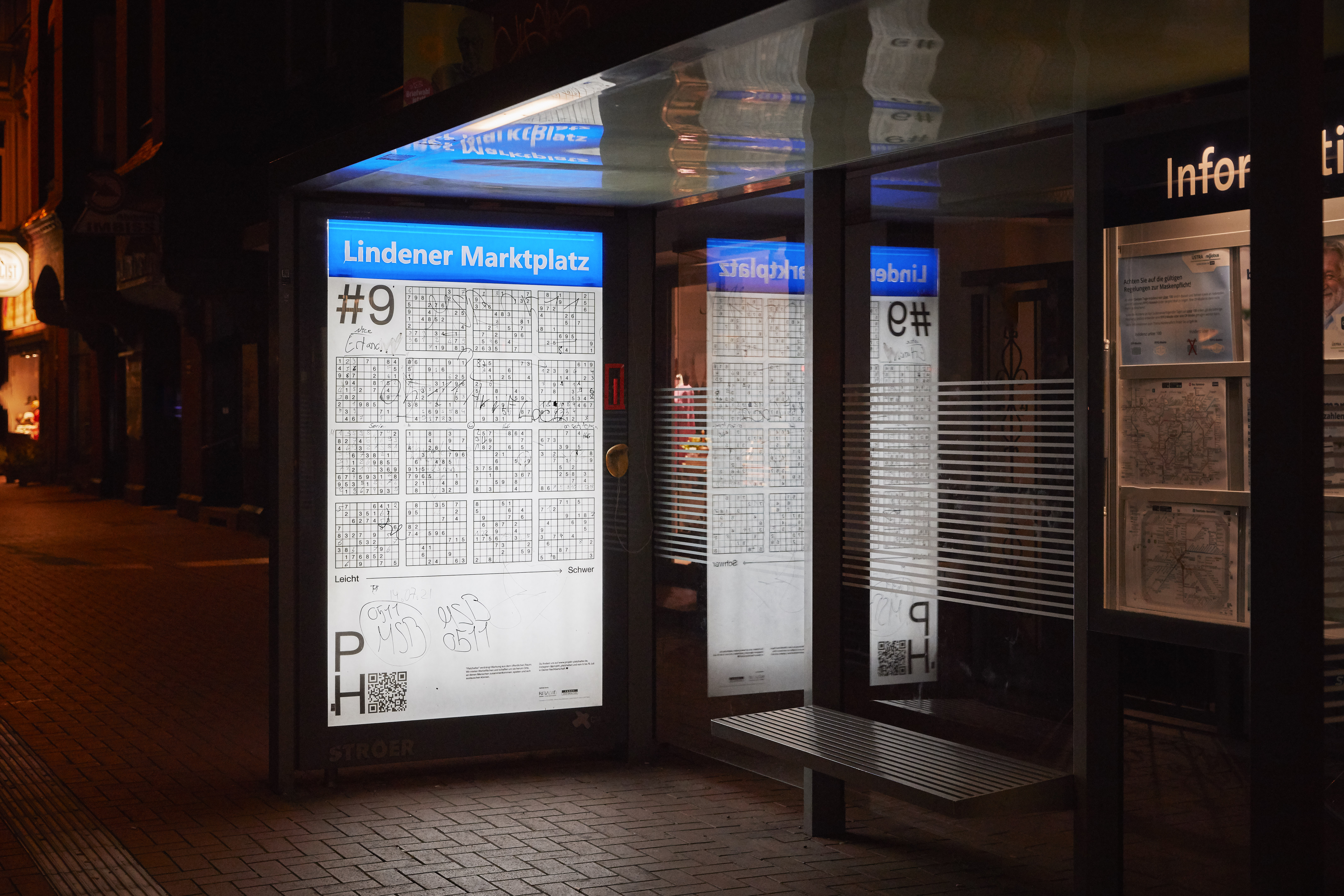 Three questions for Lasse Schlegel & David Schwarzfeld
How did the idea for Platzhalter come about?
During the first Corona lockdown, we often went out for walks. Instead of being able to enjoy nature, we were irritated to be confronted by so many adverts on advertising pillars and walls. Places with potentially welcoming qualities were hogged in the most brazen manner. We wanted to change this state of affairs. For us, the advertising space became a blank canvas and the messages of consumption became Platzhalter – placeholders – for something better.
What was your personal highlight in the development process for Platzhalter?
Our pilot project in the summer of 2021. We tested ten designs over the course of two weeks in Hanover. During our daily visits, we found ourselves in many wacky, creative and funny situations that stick in the memory. In particular our 'Painting Pillar' received a great deal of attention – we were really surprised by the many drawings, paintings and collages.
Where do you see your project in five years?
We are turning Platzhalter into a platform for discussing how people can help shape the public space and the influence of advertising. From 2022 we will be bringing the project to schools and other educational institutions in the form of workshops. At our events, we work together to create alternatives to advertising in public spaces. The aim is not only to banish advertising, but also to invite people to utilise their own surroundings in a way that is more conscious and deliberate.