»An outstandingly designed collection that belies the origin of a material that could barely be more contentious. Here, old furs and hunting skins that are no longer used are spun, knitted or woven into new yarns and turned into aesthetically designed coats, jackets or suits.«

Prof. Friederike von Wedel-Parlow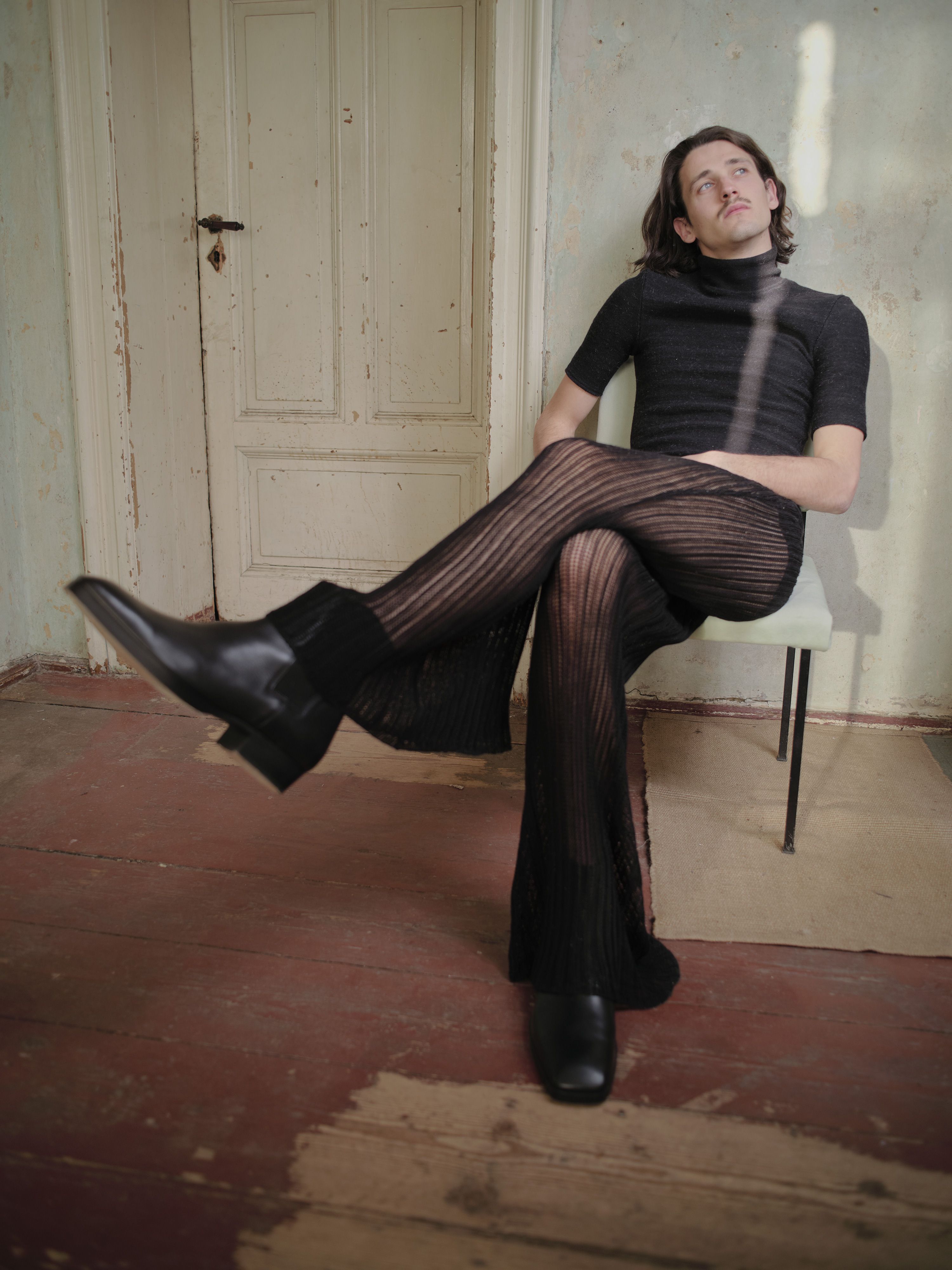 Three questions for Magdalena Keller
How did the idea for A Fur Coat and its Consequences come about?
"I've inherited a fur coat – what now?" That's the genesis of the idea in a nutshell. All of a sudden, this spectacular pure white fur coat was hanging in my closet and I found myself in a dilemma: Wear it, throw it away, modify it? But all of these conceivable options included a snag, namely that they were incompatible with my animal-ethical and ecological principles or made me feel that I was dishonouring my grandmother. That's how the creative process began ...
What was your personal high point in the development process for A Fur Coat and its Consequences? Was there a low point?
My highlight was during the first tests at the spinning plant, when the first stable sliver came out of the carding machine. This showed me that it would be possible to spin any yarn using the fur fibres. At the time, it was genuinely unclear whether the yarn would be of the required fibre quality. Of course, there were also lows. For example, when a photo shoot was scheduled just when lockdown began – this was a particularly difficult situation.
Where do you see your project in five years?
Of course, I would love to continue to develop the project with partners from research or business, and salvage more dusty fur coats from the back of the wardrobe or from general use. At the same time, I'm very interested in the social context in which the project came about – keyword 'polarisation' – and would like to share, deepen and express my personal insights in the form of new work, also in collaboration with other creative people.