»urban:eden is an extremely well-conceived and complex work. The concept combines extensive systems, among others for the filtering and processing of air and rainwater, with a variety of urban infrastructure measures. The development of integrated strategies for reducing the burden on the urban environment will have a considerable influence on future urban planning concepts.«

Prof. em. Günter Horntrich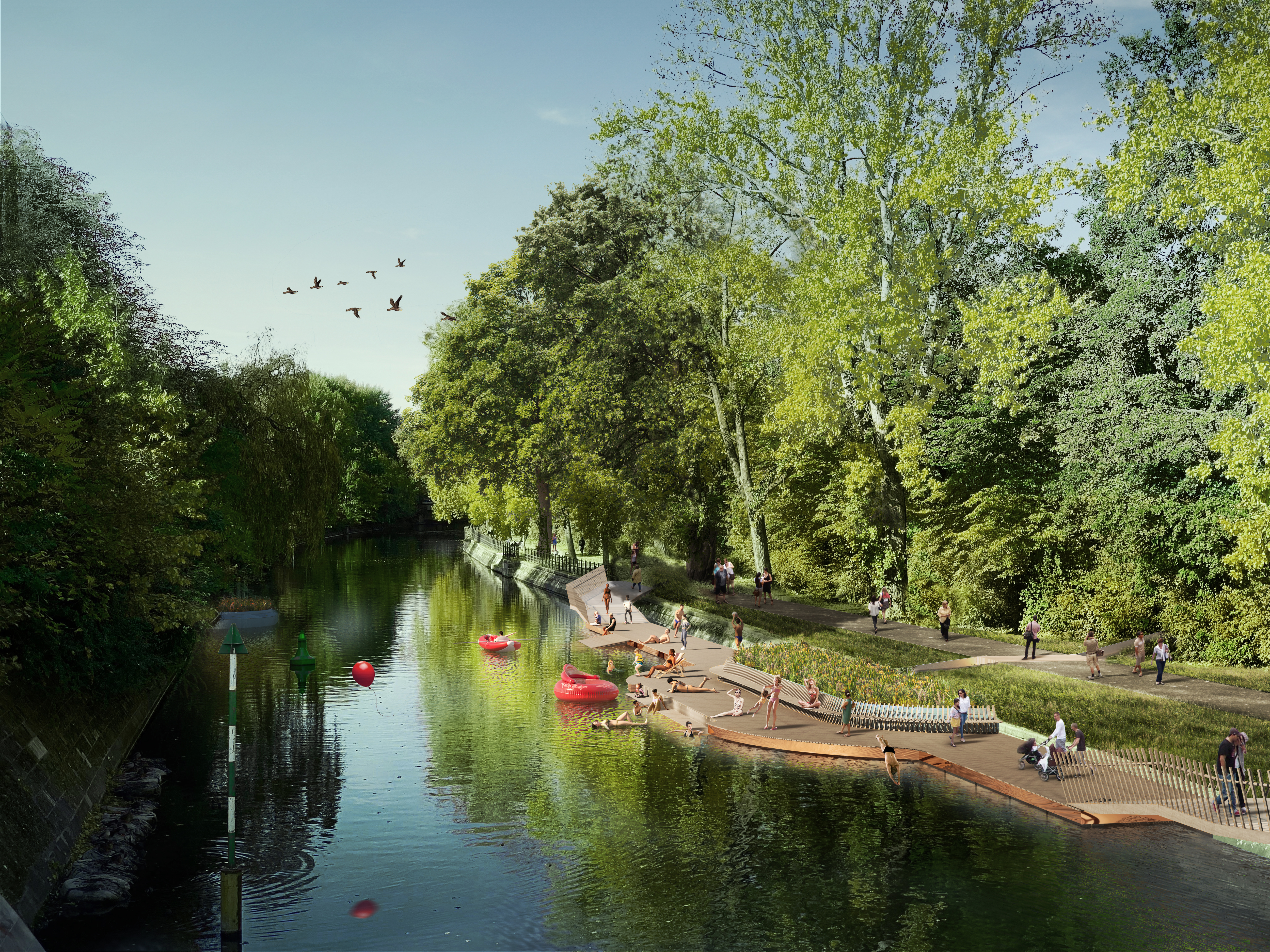 Three questions for the designer Paulina Grebenstein
Can you remember the moment when you first had the idea for urban:eden?
The motivation behind the development of urban:eden came from the knowledge that the river Spree in Berlin would actually be bathing water quality if our sewers were not overflowing and polluting the rivers 30 to 40 times a year following heavy rainfall. The question was whether rainwater could be put to more sustainable use to prevent overflows. From this emerged a vision of making urban water bodies usable for the public as open-air swimming pools, while at the same time improving the local climate.
What was your personal highlight in the development process for urban:eden? Was there a low point?
It has been a real pleasure to work on complex issues such as urban ecosystems, the urban commons, the consequences of climate change in the city, cycling planning and blue-green infrastructures, and to learn how to ask the right questions and find needs-based solutions. At the same time however, this complexity has repeatedly brought me to points of frustration, where only a clear focus and the narrowing down of possibilities helped me to retain a general overview.
Where do you see yourself and your project in the next five years?
Alongside the relevant municipal authorities, I am aiming to implement urban:eden as a pilot project in five years' time. In parallel, I would like to implement the first projects together with partners. To this end, I have founded a design studio that will function as an interface for the various actors and stakeholders from the political sector, government and civil society. The city of tomorrow must become greener and more liveable. It should also provide local recreation and meet the problems that arise as a consequence of climate change.