»Donk-EE is a significant improvement to existing cargo bike and e-bike rental systems. In the city, these high-quality German-manufactured bikes offer an alternative to your own car due to their high efficiency, the charging with green electricity and the app-based reservation system. They are an outstanding example of the principle of 'use instead of own'.«

Prof. em. Günter Horntrich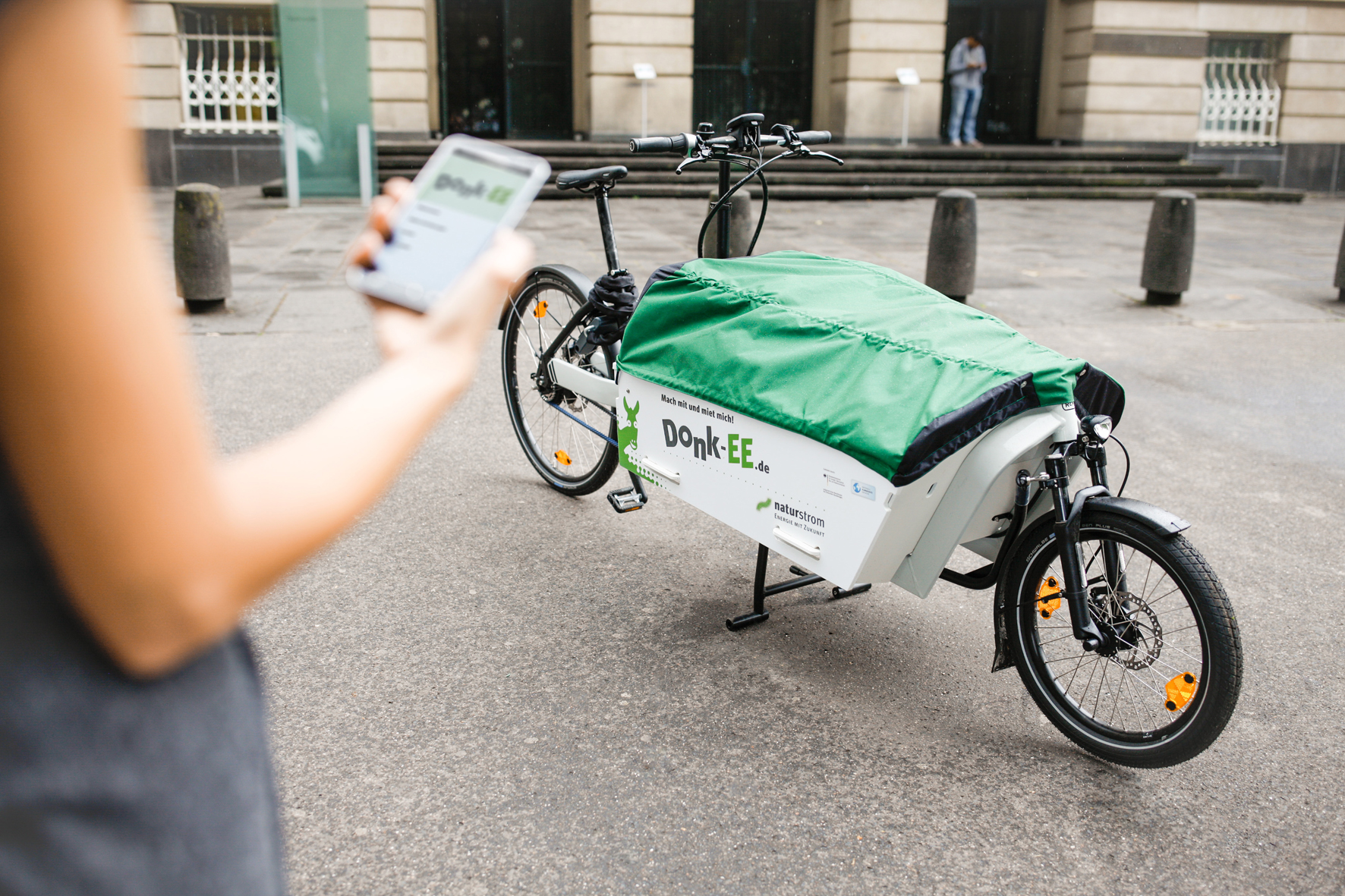 Three questions for the founders
Can you remember the moment when you first had the idea for Donk-EE?
We have been active in the area of vehicle sharing systems for several years. At some point, a member of the mobility team came up with the idea of a cargo bike sharing system, which led them to the funding program from the national climate protection initiative of the Federal Ministry for the Environment. We applied and were granted a subsidy and the foundations for Donk-EE were laid.
What was your personal highlight in the development process for Donk-EE? Was there a low point?
There were numerous ups and downs in the development process for Donk-EE. Of course, the production start-up is always a milestone for a system such as this. Another personal highlight were the results of a user survey that showed a significant proportion of Donk-EE journeys were replacing a journey by car. Since then, we know that Donk-EE is proven to have an extremely positive environmental impact!
Where do you see yourself and your project in the next five years?
It is clear that e-cargo bike sharing reduces the pollution burden in urban centres and also saves space. That's why we hope that as many German cities and municipalities as possible will work together with Donk-EE over the coming five years in order to implement e-cargo bike sharing and in this way help their cities to become more liveable. This would also be an effective component of climate protection.