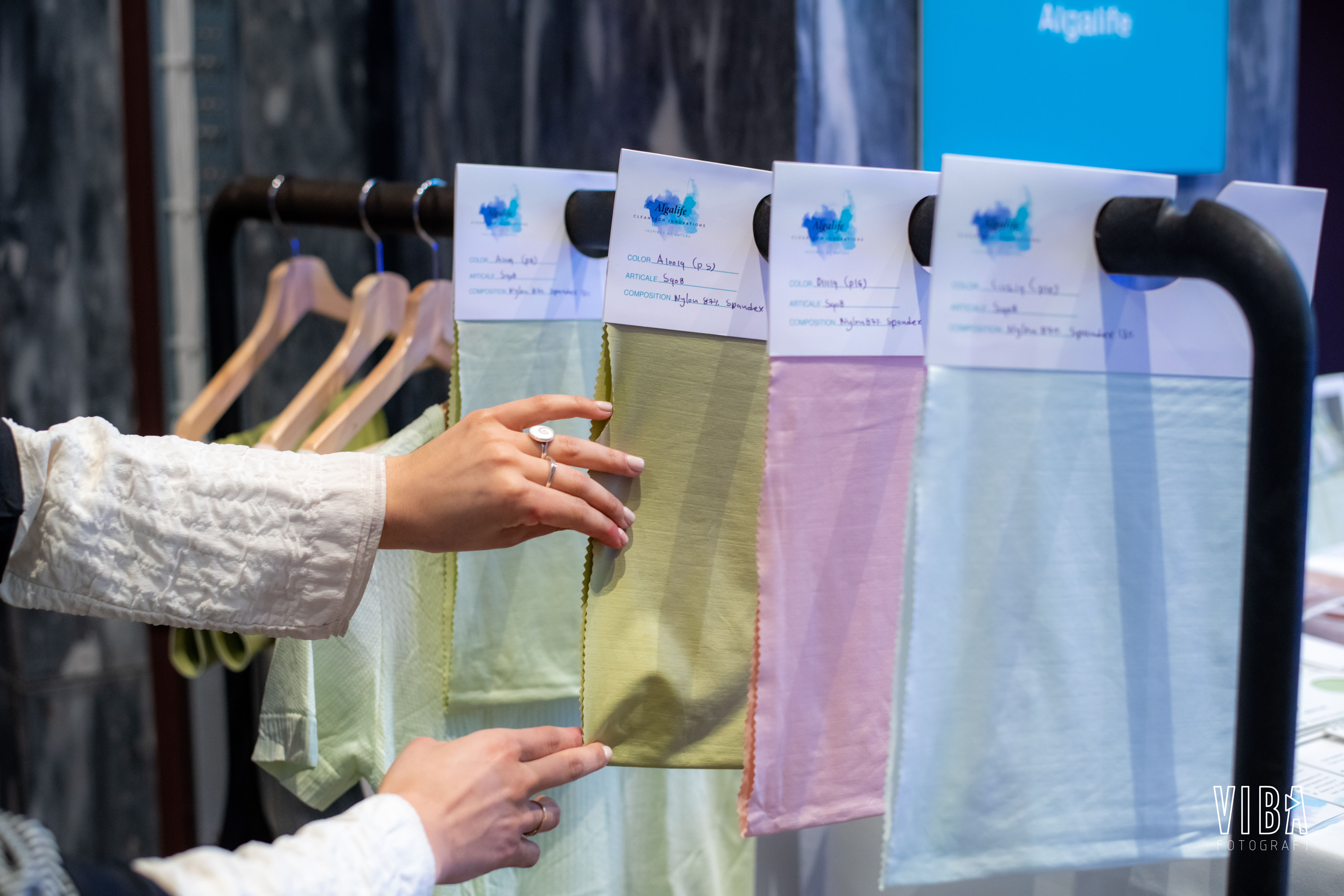 Algalife
Renana Krebs
Algalife produces a bio-fibre and environmentally friendly pigments from algae, which are developed in a closed cycle, without waste and with an 80% water saving. Algalife offers the textile industry a sustainable material for the production of garments. The antioxidants it contains also protect the skin and supply the body with vitamins and minerals.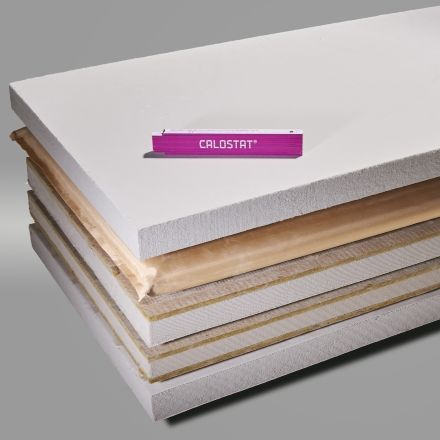 CALOSTAT® – sustainable high-performance insulation material
Evonik Resource Efficiency GmbH
CALOSTAT® is a purely mineral building insulation material made from non-crystalline silicon dioxide from Evonik. It is non-flammable, open to vapor diffusion, slim, water-repellent, reusable and durable, and is characterized by its low thermal conductivity. These properties enable, among other things, the use as super insulation in the construction industry in new buildings or renovations. CALOSTAT is fastened purely mechanically - also as a sandwich construction - which enables single-type dismantling.
CETUS – ultra sensitive fishing
Simon Bruhns
Cetus is an autonomous fishing robot that revolutionises bottom trawling. Instead of destructively ploughing up the seabed, the catch is lured into the net. Sensors and flaps sort the catch while fishing. The by-catch is immediately released. The sensors measure and analyse the seabed, water and biomass over a wide area and in a sustainable manner. The data form the basis for a sustainable and responsible fishing industry.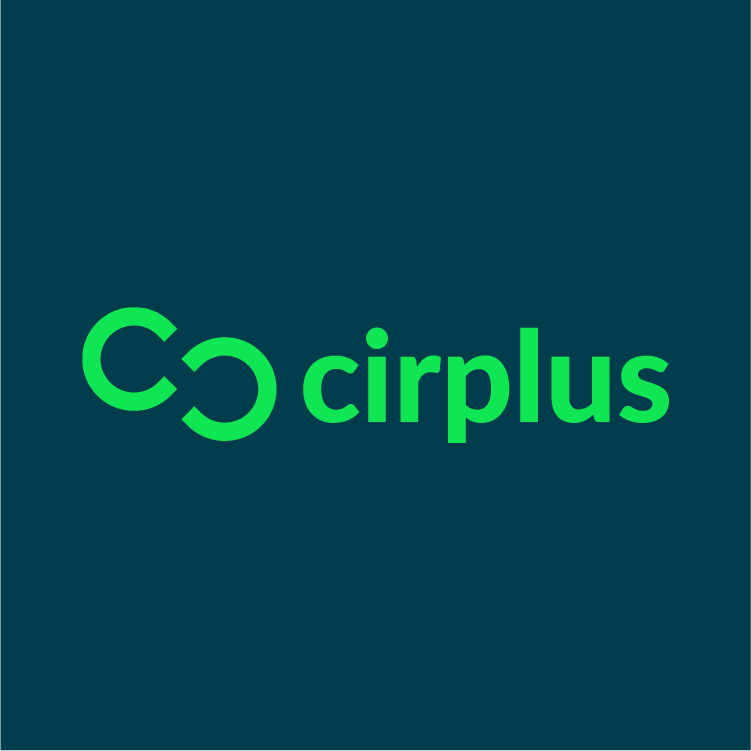 cirplus
cirplus GmbH
cirplus sees itself as a global marketplace for recyclates and plastic waste. It offers a digital platform on which disposal companies, recyclers and converters are networked worldwide. Standardization, global tracking of material flows, laboratory tests and digital logistics chains are intended to solve many problems in the dysfunctional recyclate markets. The goal is to make recycled plastic economically more sensible than producing it from scratch.

EcoLine
edding AG
The EcoLine is an environmentally friendly series of products introduced in 2008 by the company edding. The set consists of a highlighter as well as permanent, whiteboard and flipchart markers. The cap and the barrel of the highlighters consist of at least 90% renewable raw materials. For the production of the other markers, plastic is used, which consists of 90% recycled material. The EcoLine Highlighter was the first and so far only marker in the industry to be awarded the Blue Angel.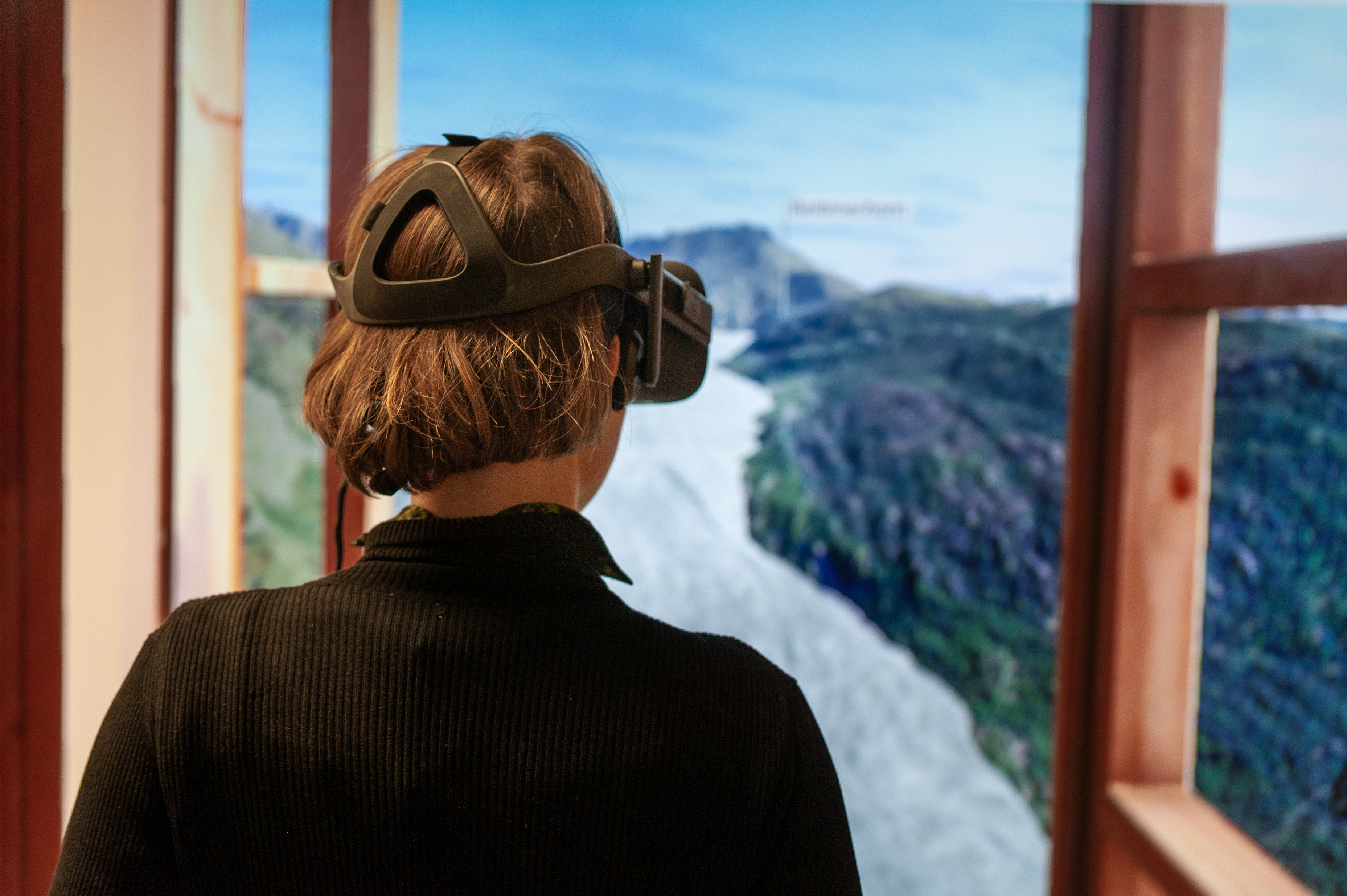 Expedition 2 Grad
Zurich University of the Arts | University of Fribourg, Switzerland
The Expedition 2 Grad is a cooperation as well as a communication project between design (ZHdK) and science (University of Fribourg, Switzerland). It is aimed in particular at school classes in secondary levels I and II. In a virtual world around the Aletsch Glacier, expedition participants experience the effects of the temperature increase in the alpine environment in both an interactive and emotional way. The challenges of climate change for society and for individuals should be discussed together.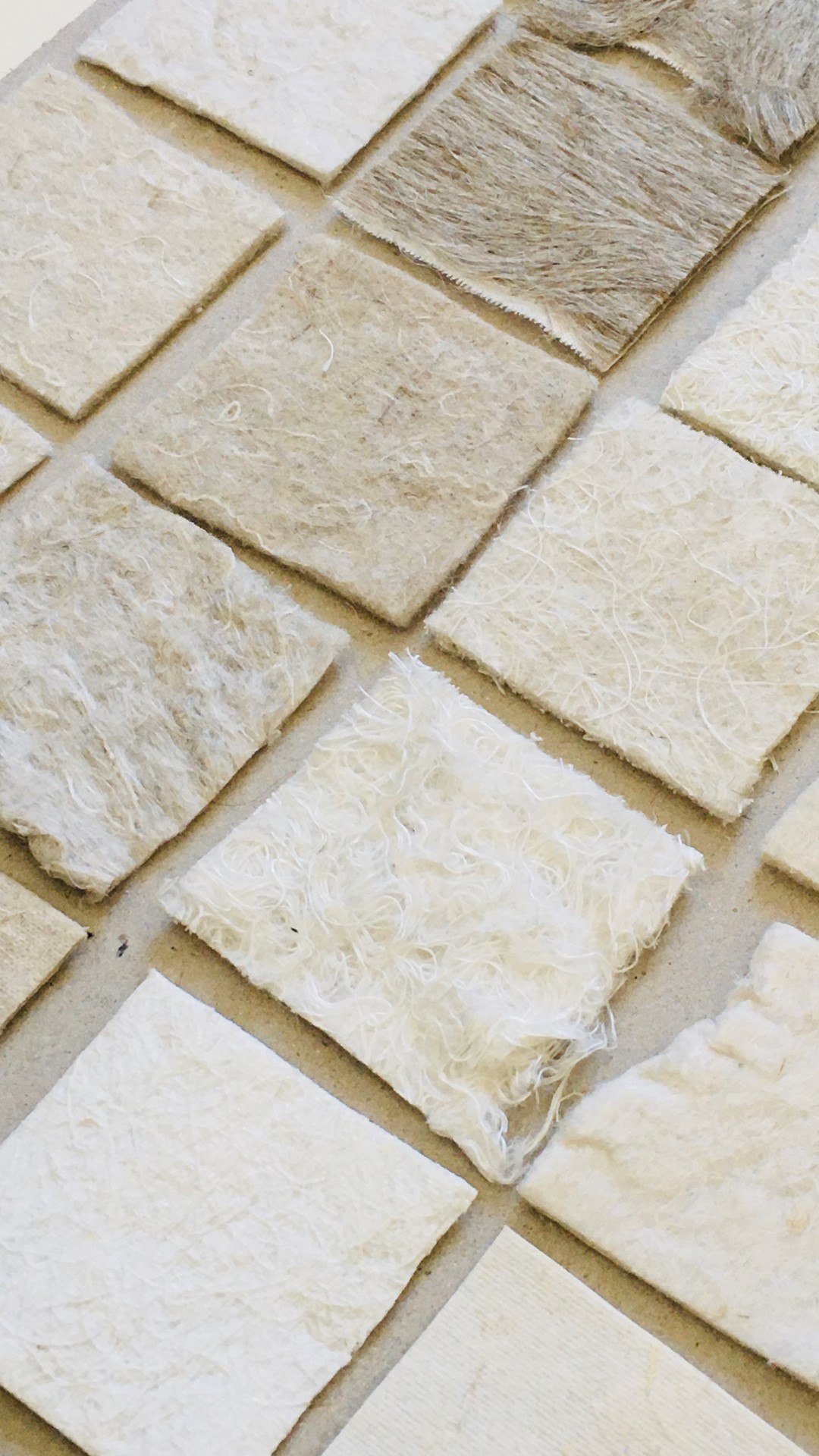 Fast Fashion follows material
Anne Richter
The material study understands production and old clothing waste as valuable raw materials and focuses its investigations on natural fibres such as linen and flax. Using a special process, textile surfaces are created from leftovers that are washable and reusable. In this way, a closed recycling loop is created.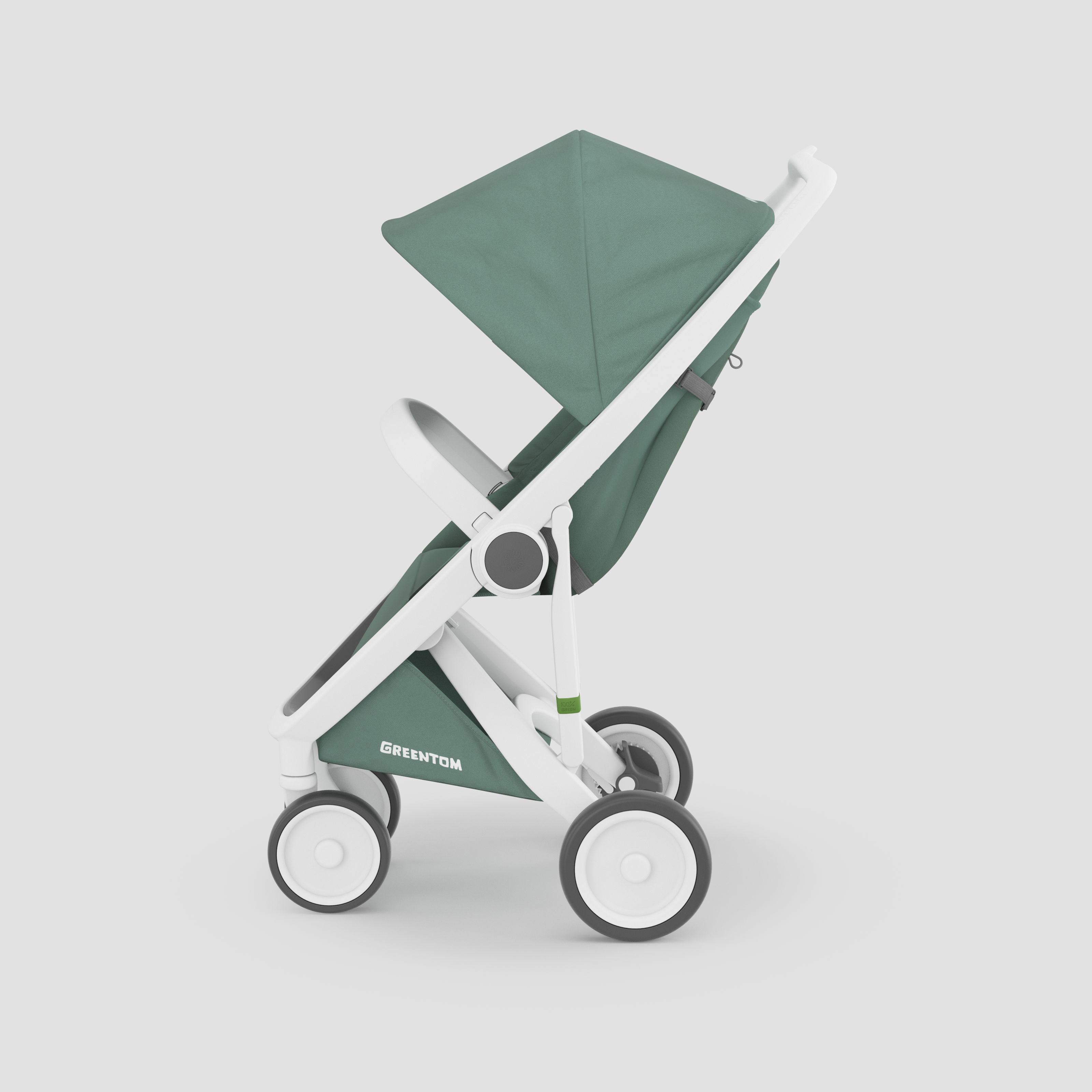 Greentom strollers and accessories
Greentom
Greentom is a functional and sustainable stroller. It consists of only 28 individual parts and can be assembled in five minutes. The frame parts and the thread for the seat fabric are made from recycled plastic. The two recycled mono-materials can also be recycled after use. The design reflects the innovative approach of the Greentom.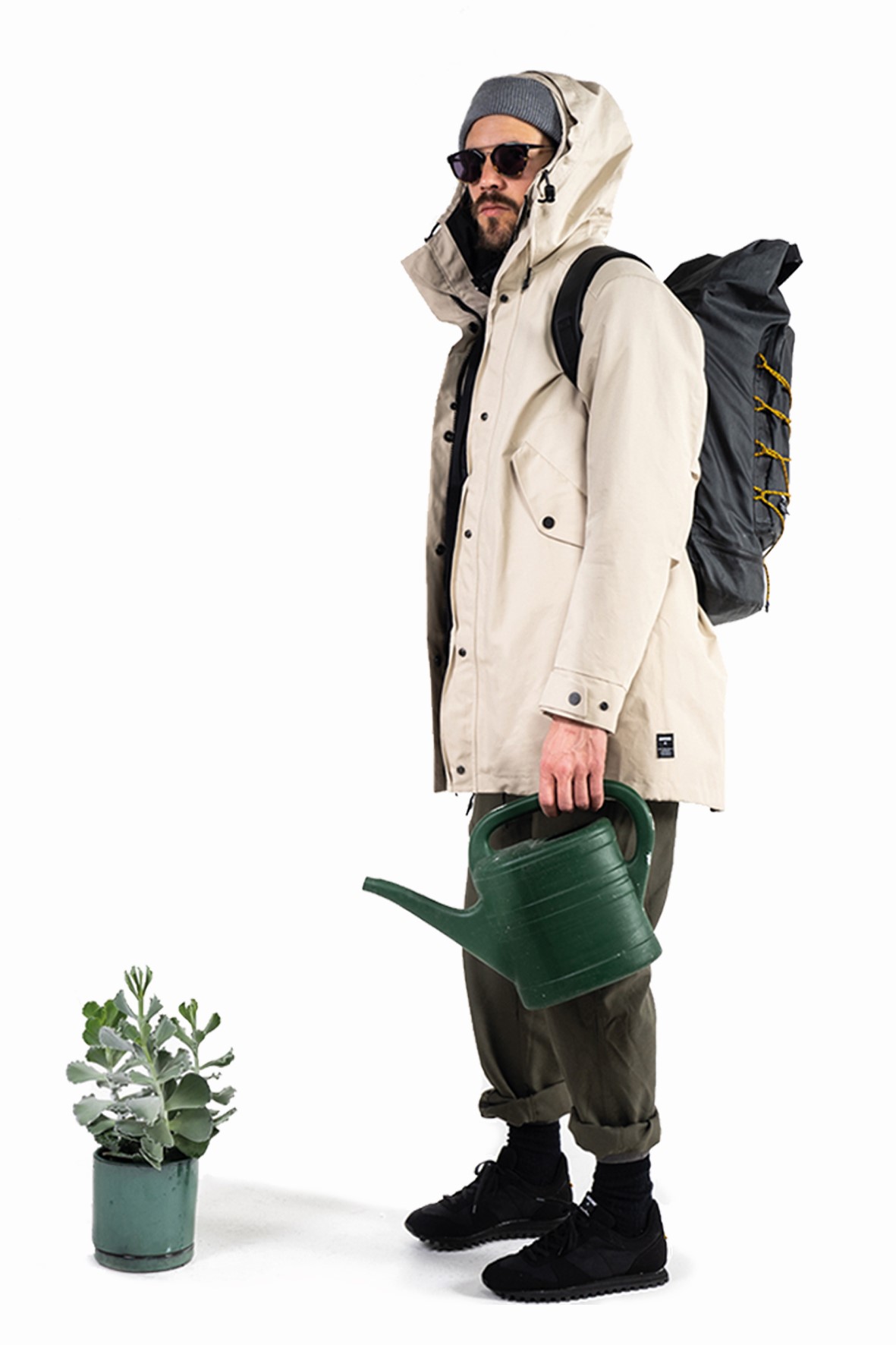 JECKYBENG - A brand as best practice model
JECKYBENG GmbH
JECKYBENG focuses on the concept. We develop best practice models and look for solutions to think outside the box. In doing so, sharing knowledge is in the foreground. In the natural laboratory sustainable alternative materials are developed, tested on our own products and then released for open source. In the meantime, JECKYBENG's fabric concepts can be found in the collections of globally active slow fashion brands.
LED lighting in LaaS model
Deutsche Lichtmiete
Deutsche Lichtmiete develops, produces and rents high-quality, energy-efficient LED industrial lighting as part of an integrated circular economy concept. Rental customers can optimize their lighting system and their energy consumption without investing their own, thereby saving electricity costs and CO2 emissions. Up to 70% of the environmentally harmful greenhouse gases are reduced in this way on a project basis. In addition, employees benefit from better light, more occupational safety and health.
LOGS
TON a.s.
LOGS is a compact wall hook for modular use in various private and public environments. It can be used both singly and in sets and is multifunctional.High-quality wood, which is no longer suitable for the production of bentwood chairs, is re-used, thus avoiding waste. Packaged by disabled people in the HelpSoul workshops, LOGS are delivered in packaging made of recycled material.
LÜCKE tableware
Susann Paduch
Kahla Thüringen Porzellan GmbH provided B-ware tableware for the temporary restaurant LÜCKE in Weimar. The plates and bowls were examined and marked for their rejection criteria. An individually burnt-in decoration in the form of a label framed and marked the respective defect. This design trick ensures that the faulty porcelain remains intact during its useful life.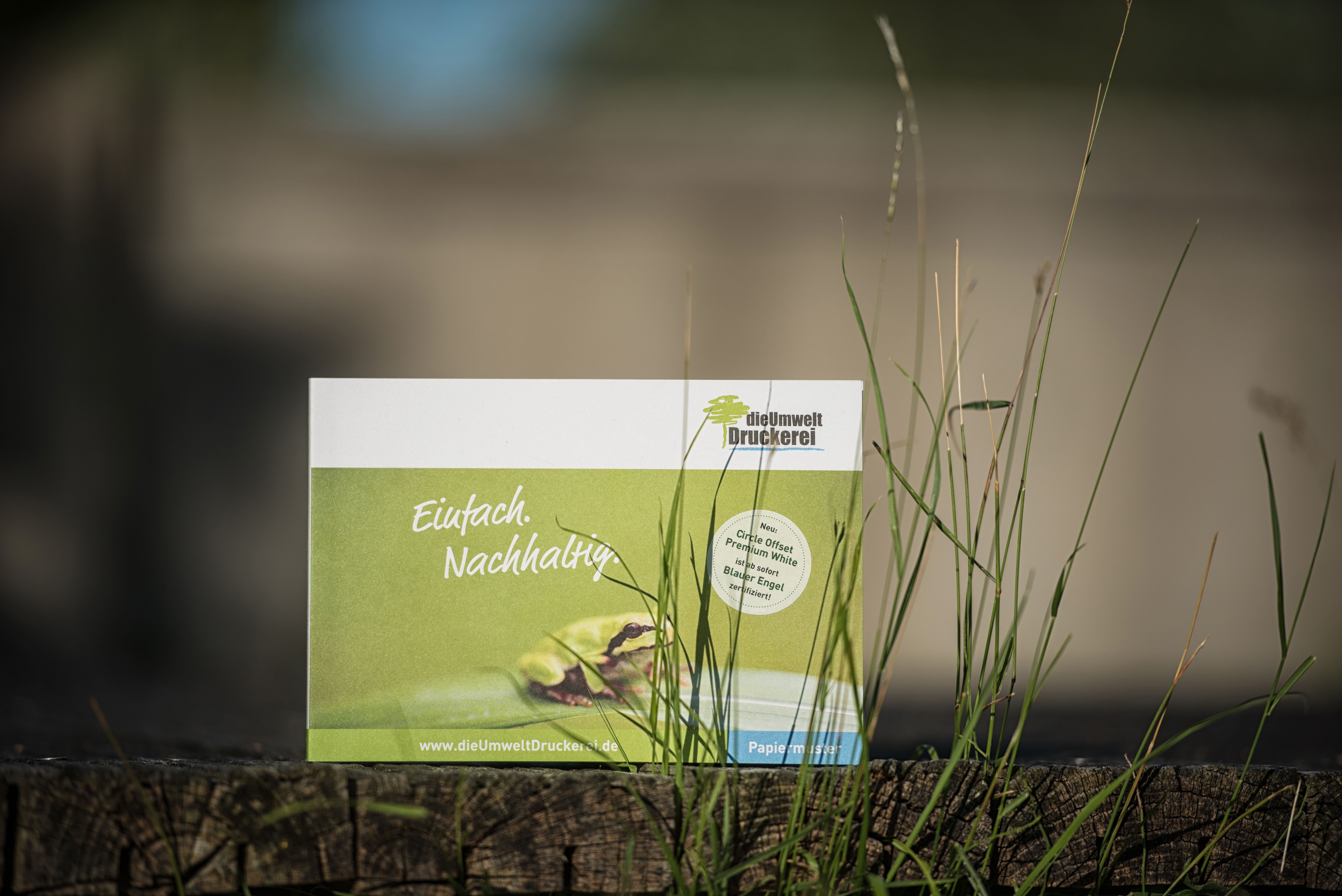 Online print shop for sustainable print media
dieUmweltDruckerei GmbH
dieUmweltDruckerei pursues a holistic approach to sustainability. It only uses 100 percent recycled paper and replaces the mineral oil-based components of the organic printing inks with ingredients based on vegetable oil. The network works with electricity from renewable energies and all unavoidable CO2 emissions that arise in the entire printing process and during shipping are compensated by investments in eco-social climate protection projects.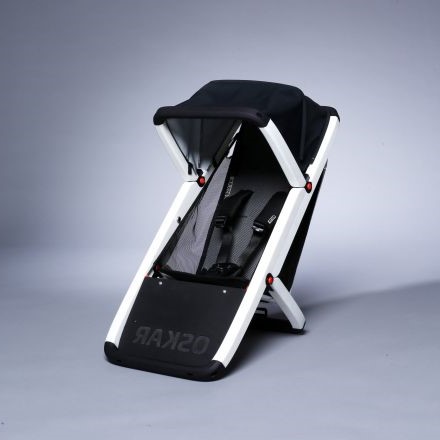 OSKAR
Milan Bergheim
OSKAR is a compact child seat system for cargo bikes, electric light vehicles and public transport. It's light, foldable, comfortable and safe. Thanks to OSKAR families with small children under 2 years of age can also take advantage of sharing offers in the field of micromobile transport. The seat is tailored precisely to cargo bikes and light electric vehicles in the intermodal context of use and can also be used in public transport in the future.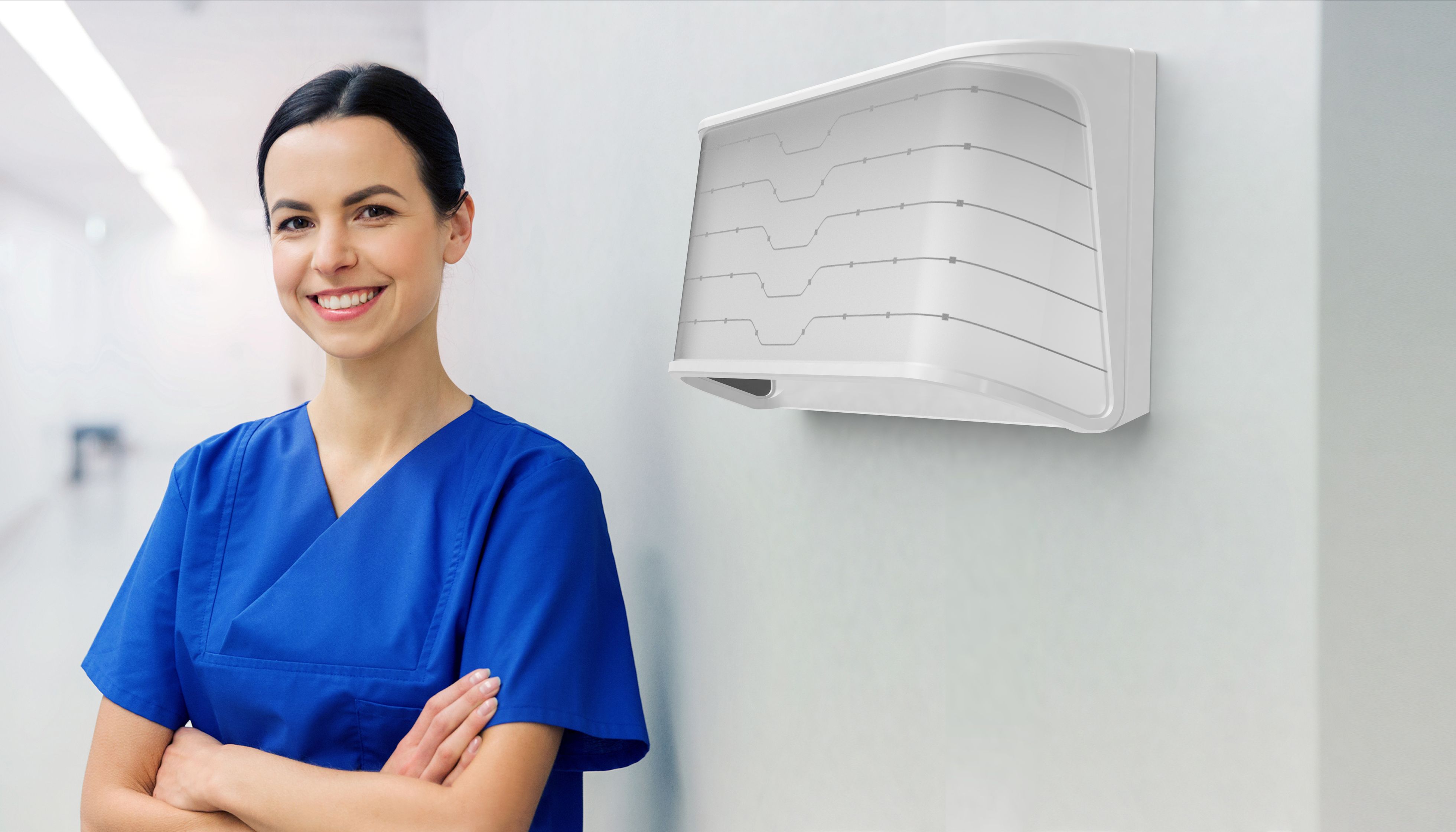 PURElight
Mirjam Höchst
Hand disinfection is one of the most important measures against the transmission of germs in hospitals. Since in the hospital everyday life for these often very little time remains, tthe project deals conceptually with hand disinfection by UV-C radiation. By using this new, as yet little tested technology, PURElight is developing a prototype for easy handling, which saves time and resources compared to conventional disinfection methods.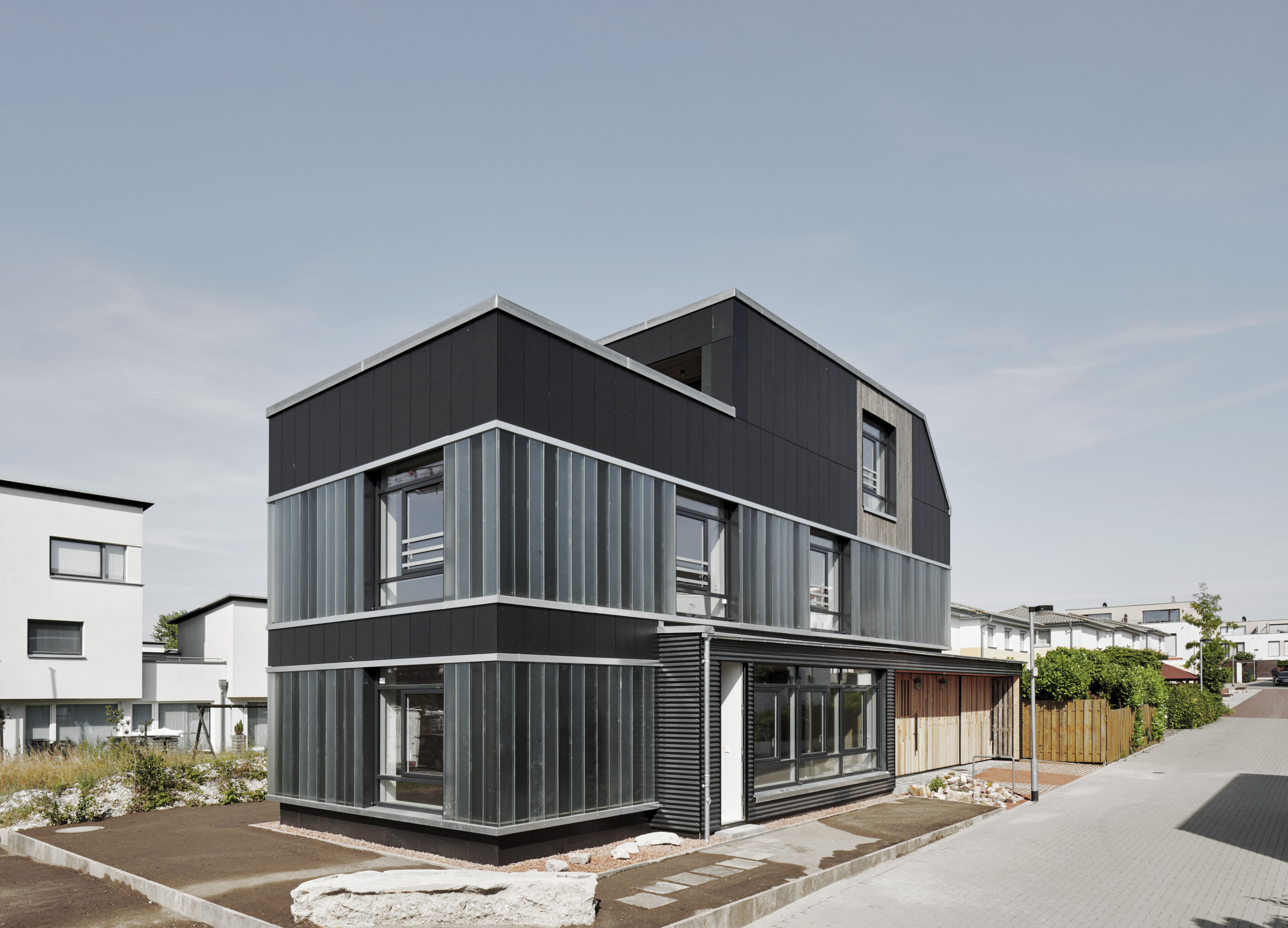 Recycling House Hannover Kronsberg
Gundlach GmbH & Co. KG
The recycling house Hanover Kronsberg is an experimental house, which is built from recycled and recyclable components in a recycling-friendly construction. In addition to regularly available recycling products, a large number of used components were used that were exclusively obtained locally.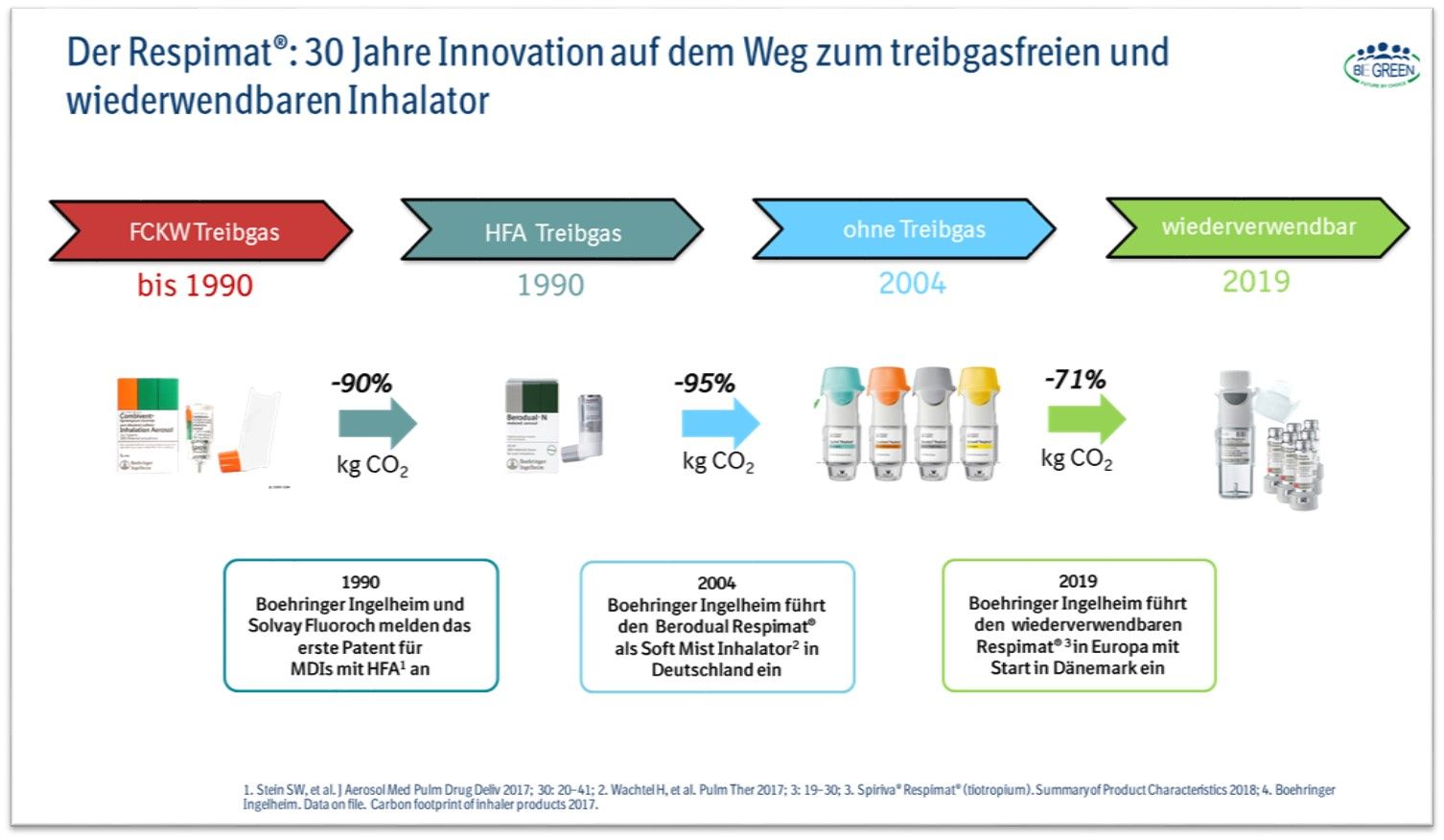 RESPIMAT® re-usable
Boehringer Ingelheim Pharma GmbH & Co. KG
Boehringer Ingelheim(BI) has been offering the first propellant-free softmist inhaler RESPIMAT® worldwide for over 15 years. Launched in 2019, the innovative and reusable RESPIMAT® also combines well-proven spray performance with sustainability and optimised usability. The multiple use of up to 6 cartridges reduces waste and the CO2 footprint is significantly minimised by avoiding the use of climate-damaging propellants.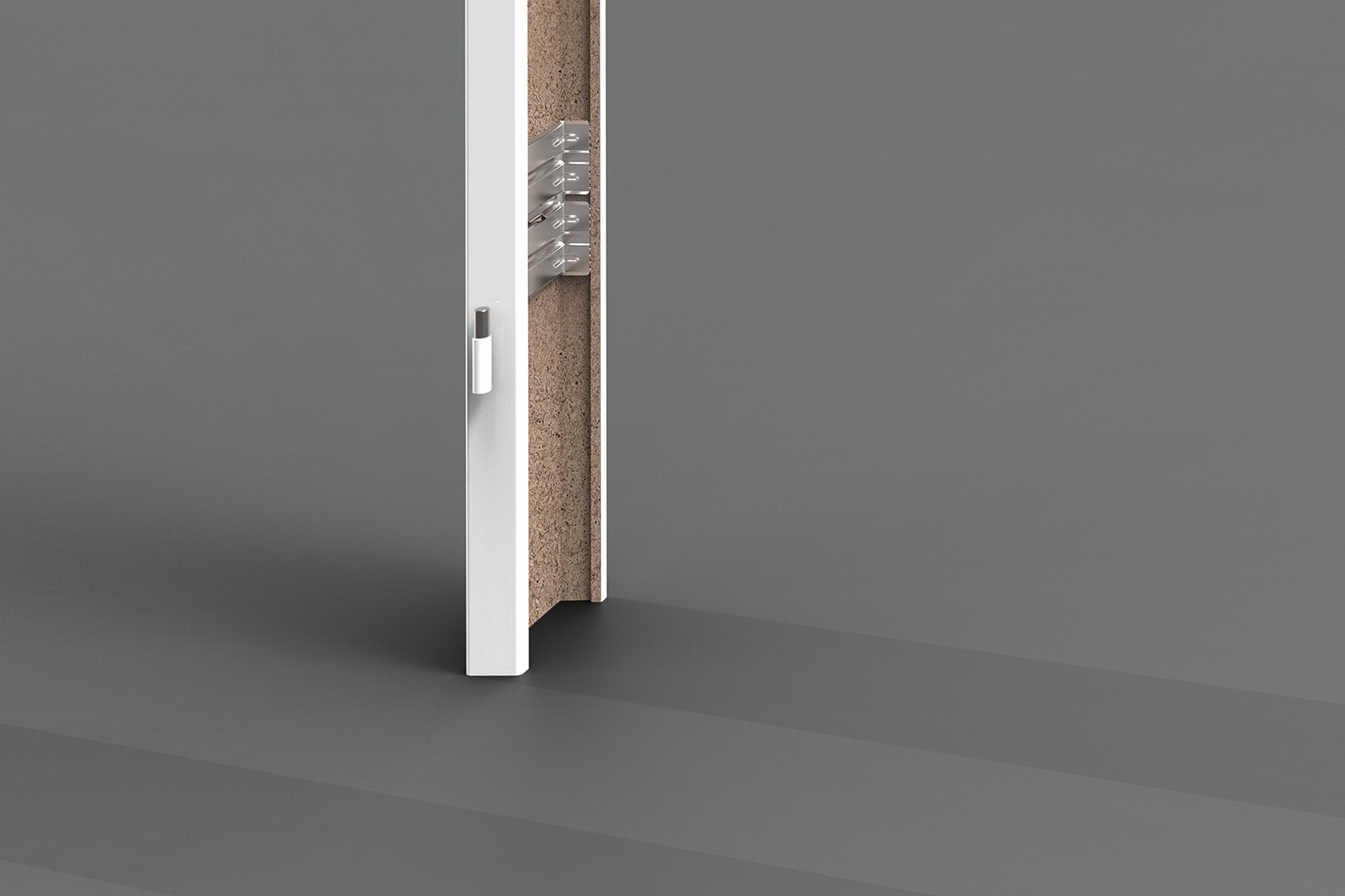 Startec Frame Fix
Häfele GmbH & Co KG
With the mechanical door-frame fastening, Häfele offers an alternative that completely dispenses with foam and, in contrast to fixed installation using dowels and screws, can be adjusted at any time. It can also be adjusted and readjusted vertically, horizontally and laterally after the frame has been installed. After the frame-mirror has been removed, the hardware is freely accessible. The door-frame attachment is based on a clamping mechanism and has a modular structure.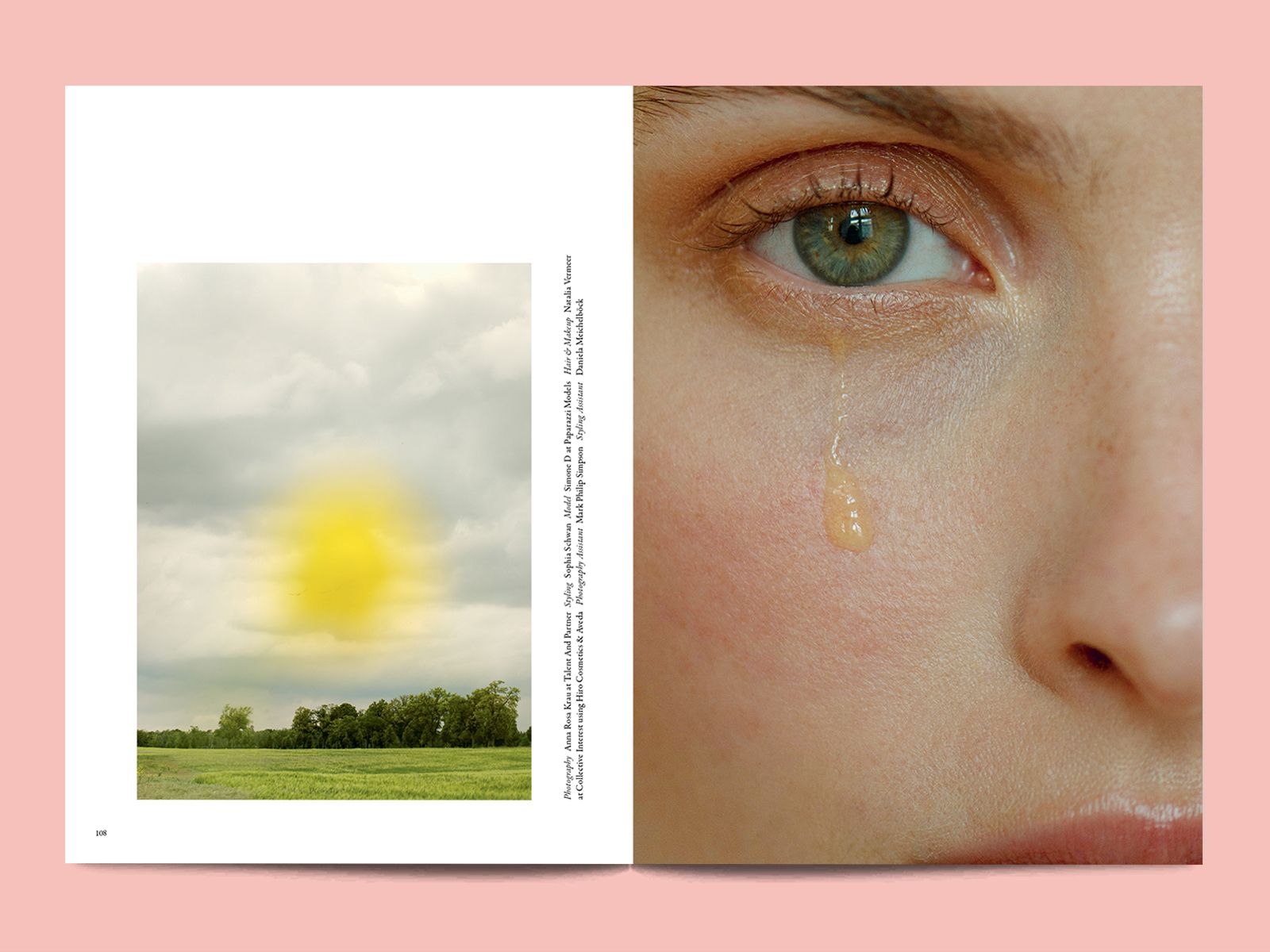 The Lissome Magazine
Lissome Studio
The Lissome Magazine #1 is the first annual print edition of The Lissome, an international online collective active since 2015 with headquarters in Berlin. The debut issue "A Wakening" combines stories and visions of pioneers in the world of fashion, who deeply rethink the interplay of nature, human beings and economy in an endangered ecosystem and present far-reaching alternatives. The magazine is available in selected shops worldwide.
TwistOut® Go green...you could if you wood!
TwistOut GmbH
TwistOut® Go green...you could if you wood! – Der spiralförmige Rohrreinigungsstab aus 100 % Buchenholz schont die Umwelt mit seiner schadstofffreien Reinigung der Abflussrohre. Die im Abfluss befindlichen Rückstände wickeln sich am Stab auf und bleiben beim Herausziehen des Stabes sicher in dessen Rillen haften. Der benutze Stab kann nach Gebrauch auf dem Kompost oder Müll entsorgt werden. Der TwistOut ist nachhaltig, wirkt ohne Chemie und ohne Plastik und wird in Deutschland hergestellt und verpackt.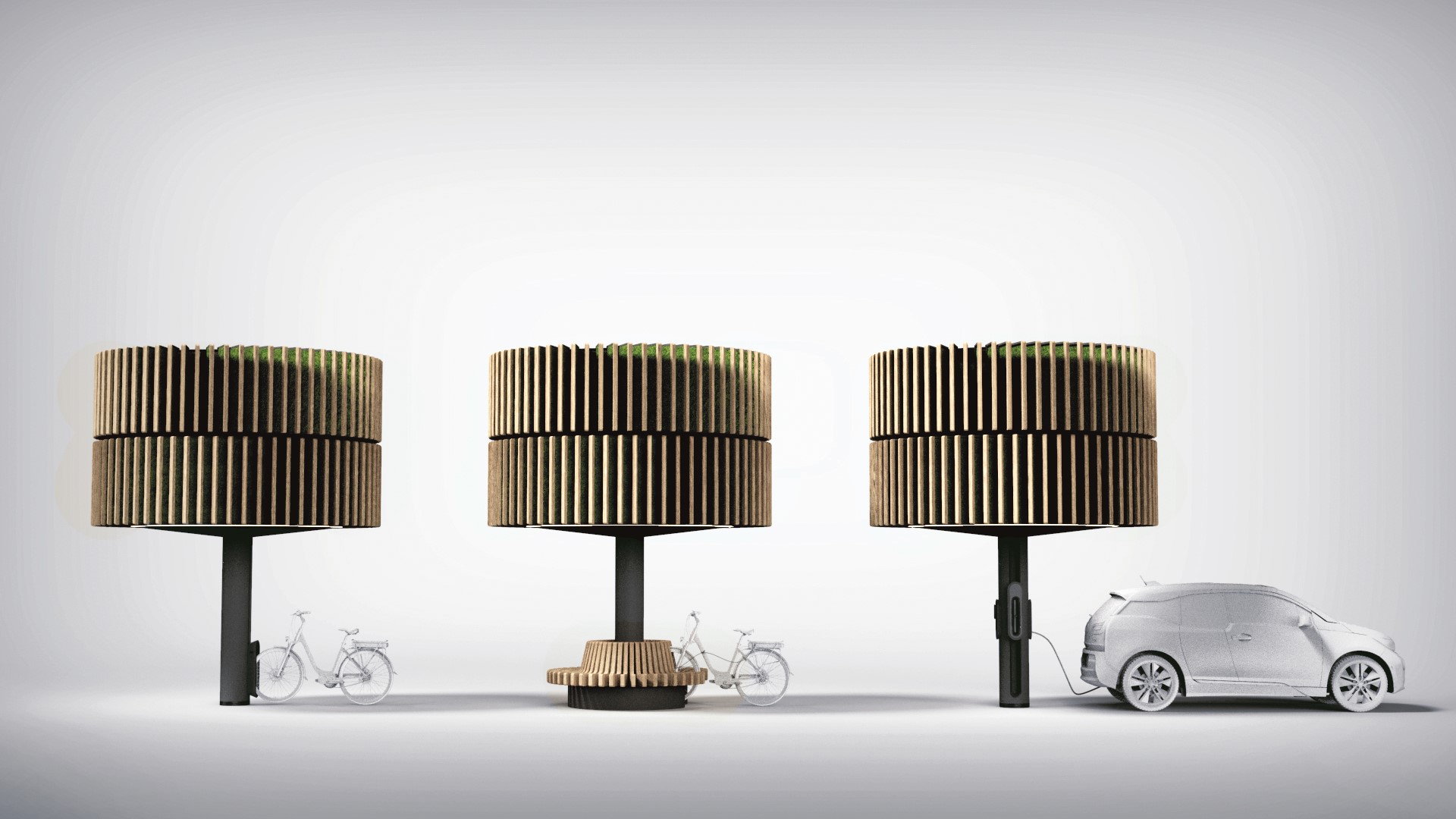 vtree
Christoph Meyer, Elias Julian Kopp, Lars Zinniker
vtree is a new, space-saving way to safely park and charge e-bikes in cities. The bikes are no longer stored on the ground, but radially around a mast, which is 2.3m high and therefore takes up almost no space. The bicycles are encased in a lamellar structure covered with moss, which simultaneously filters carbon and particulate matter from the air, thus improving the climate in cities.
wear2wear™
Sympatex Technologies GmbH
wear2wear is a cooperation between five European companies that are committed to implementing a circular textile economy. New functional textiles are produced from polyester textile fibers from used clothing with state-of-the-art production facilities. These textiles can be completely recycled again at the end of their life cycle. The partners of wear2wear are constantly trying to make progress and work together to continuously improve the techniques.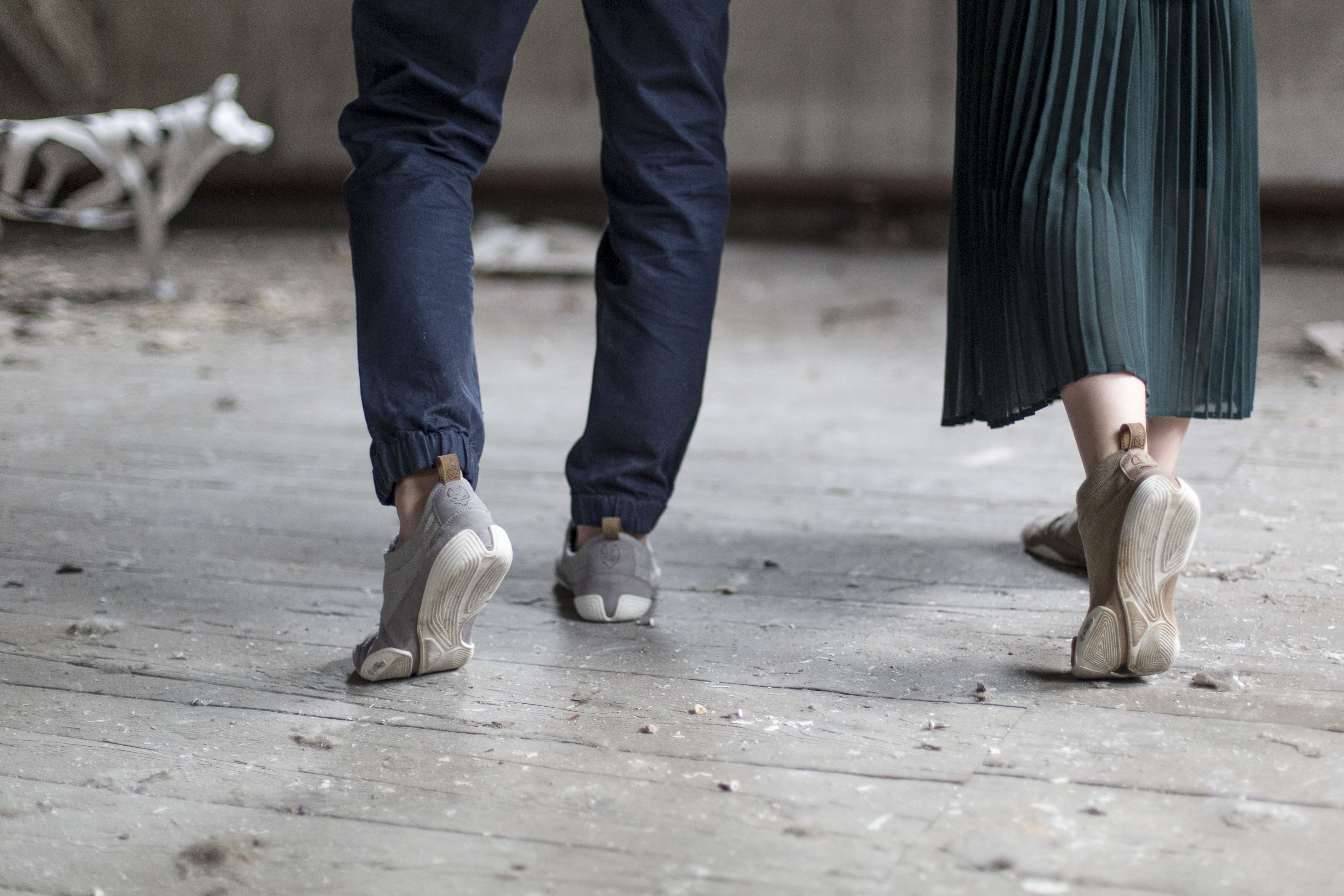 Wildling Shoes
Wildling Shoes GmbH
Wildling's minimal shoe concept redefines the everyday object of the shoe and includes changes to the shoe sole, fit and used materials. The raw materials include European wool, hemp and linen or recycled fibers that are processed by local weavers. A repair service also ensures the longevity of the products. The shape of the shoe and the sole design support healthy foot development and regeneration.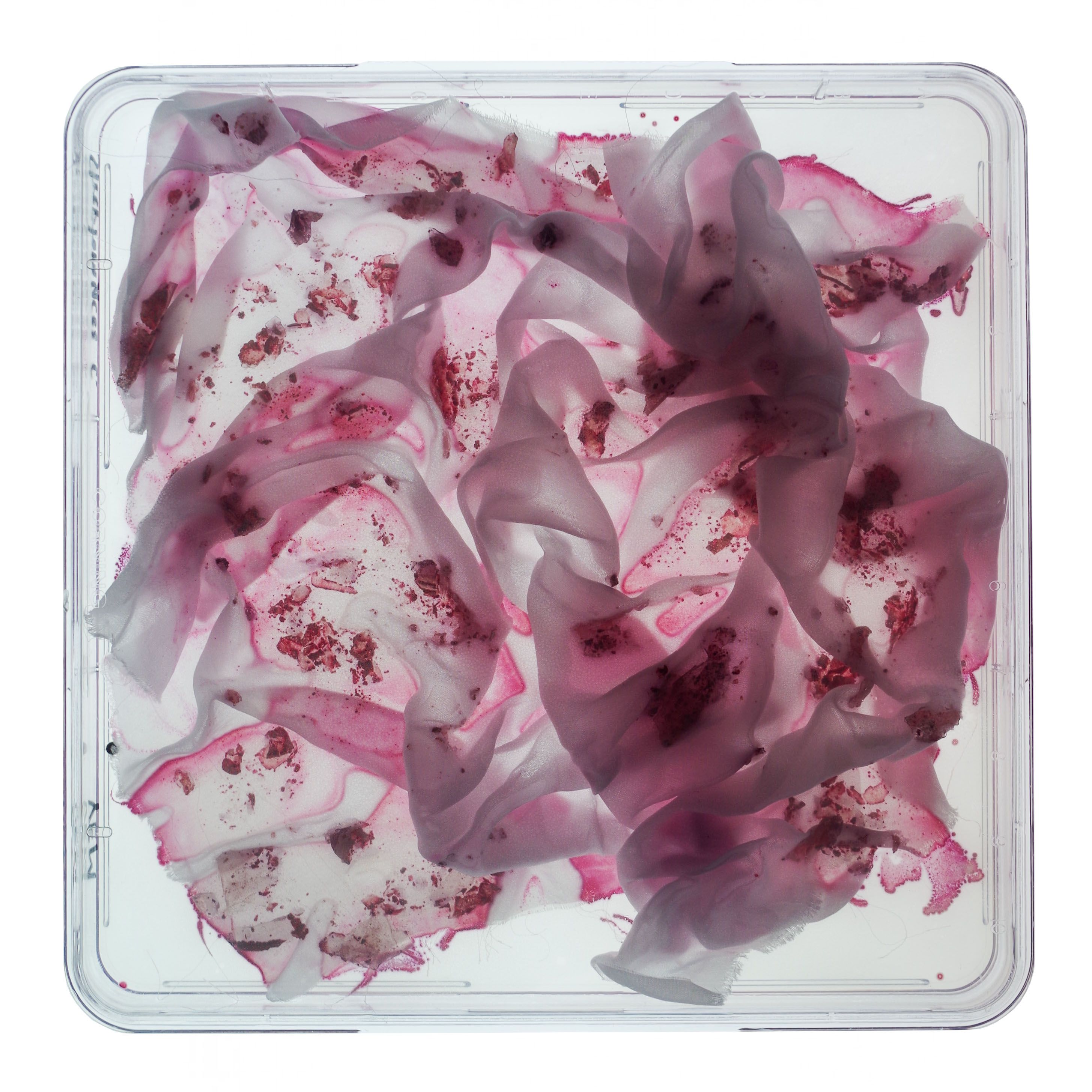 Yeast And Sugar
Katharina Kudryashov
This project will create an interface between the fields of textile design and microbiology. Research will be carried out on multiple levels to investigate whether dyeing textiles with the aid of bacteria offers a sustainable alternative to the conventional use of petrochemical dyeing methods. In addition to the creative analysis of this dyeing method, ecological sustainability and the transfer of knowledge play a central role.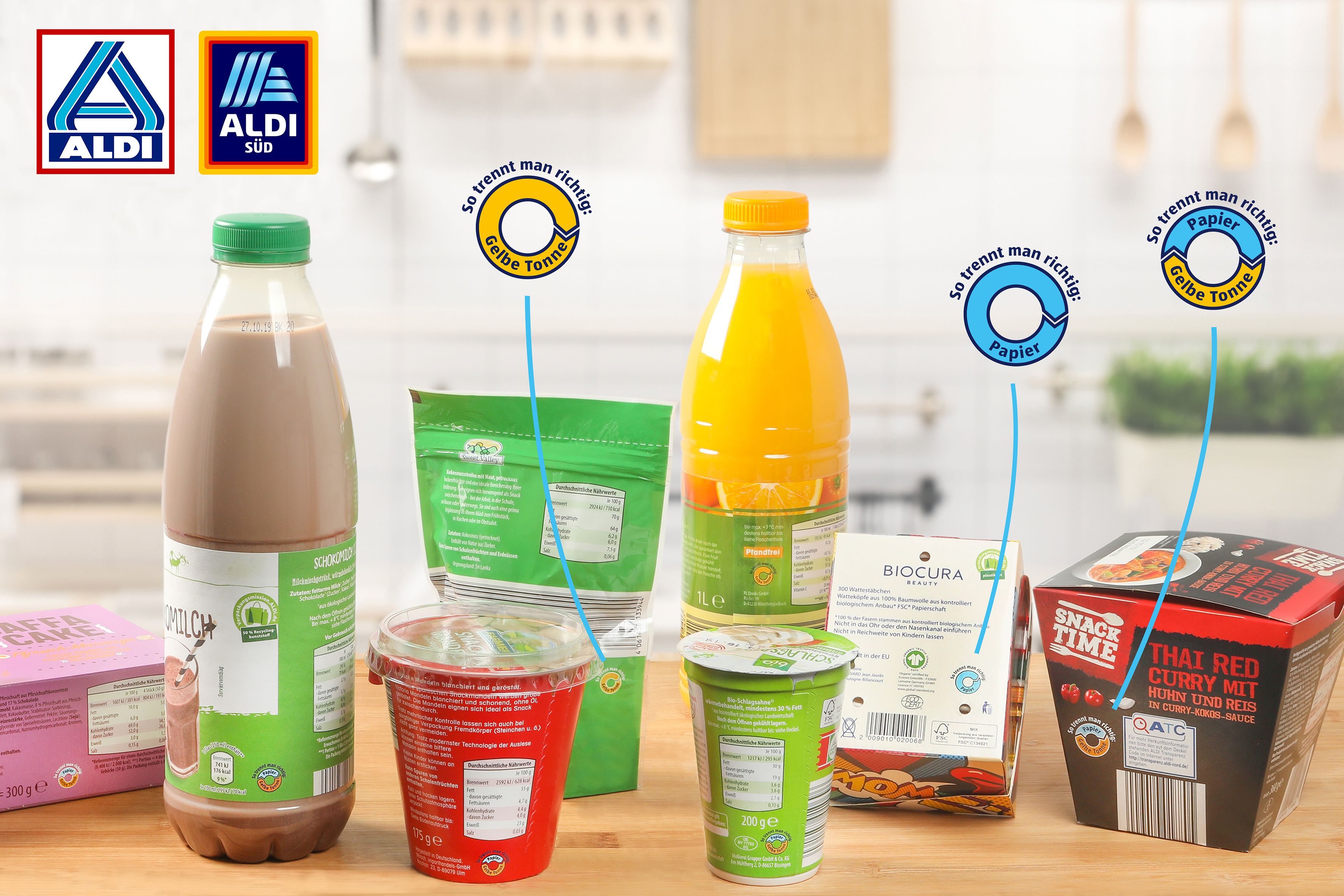 "Tips for the bin"
ALDI SÜD Dienstleistungs-GmbH & ALDI Einkauf GmbH
The separation advice is a step taken by the ALDI packaging mission to help promote the circular economy and protect the environment. With the "Tips for the bin", easy-to-understand and standardized information on correct disposal will be integrated on all ALDI own-brand packaging by the end of 2020. The design uses the color coding of the different disposal systems as everyone knows it.