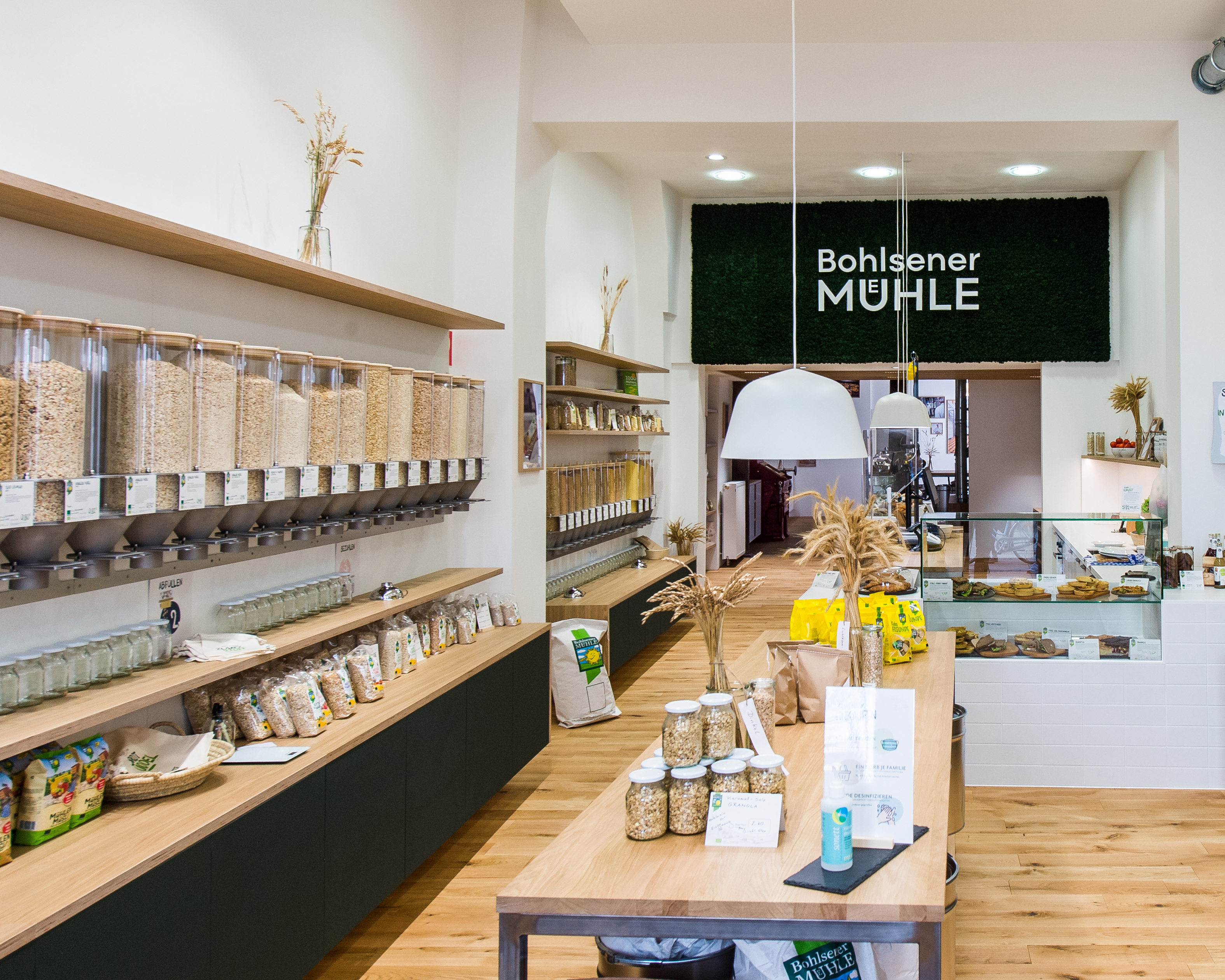 Bohlsener Mill Store
Bohlsener Mühle GmbH & Co. KG
Sustainability in the retail sector needn't begin with the product but should be considered at the point of sale. The organic brand shop at Bohlsener Mühle in Lüneburg shows how this can be done. The shop has been designed entirely in keeping with the principles of the circular economy, enabling all construction materials to be returned to the raw material cycle after use. Moreover, workshops explore the different types of grain and their processing in the mill and bakery, among other topics, and so the shop serves as a place of learning.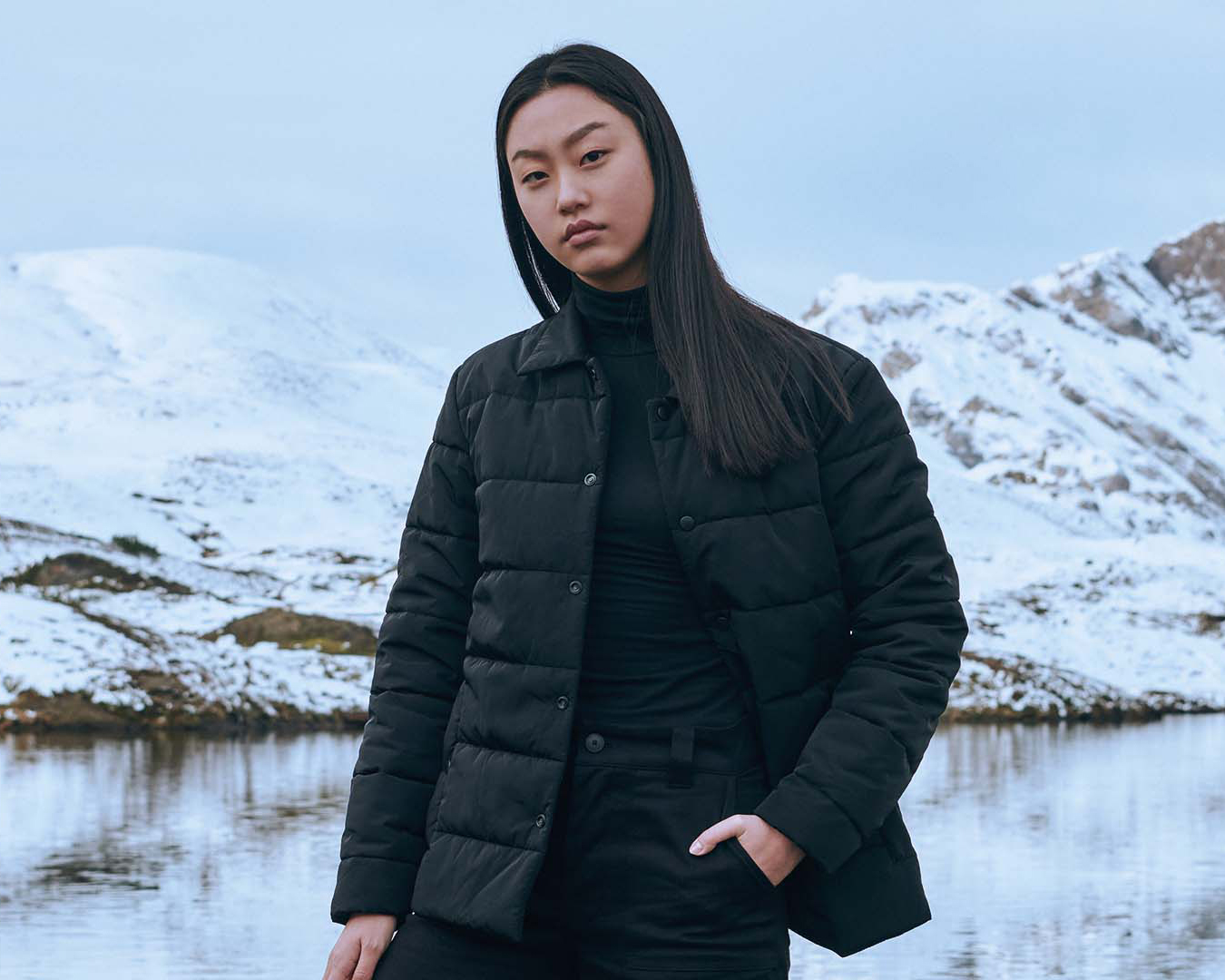 CIRCLE JACKET
Neumühle Switzerland GmbH
In keeping with the motto 'Designed for circularity', all components of the CIRCLE JACKET are made of mono-materials, meaning that they are comprised of a single type of material. If the garment is thrown away, it can be dismantled into its original individual parts. This ensures single-origin material flows and eases recycling. From the threads to the finished jacket, everything is manufactured inside a production circle of 400 km in the heart of Europe. With its return scheme, Neumühle is also ensuring that all materials are properly recycled.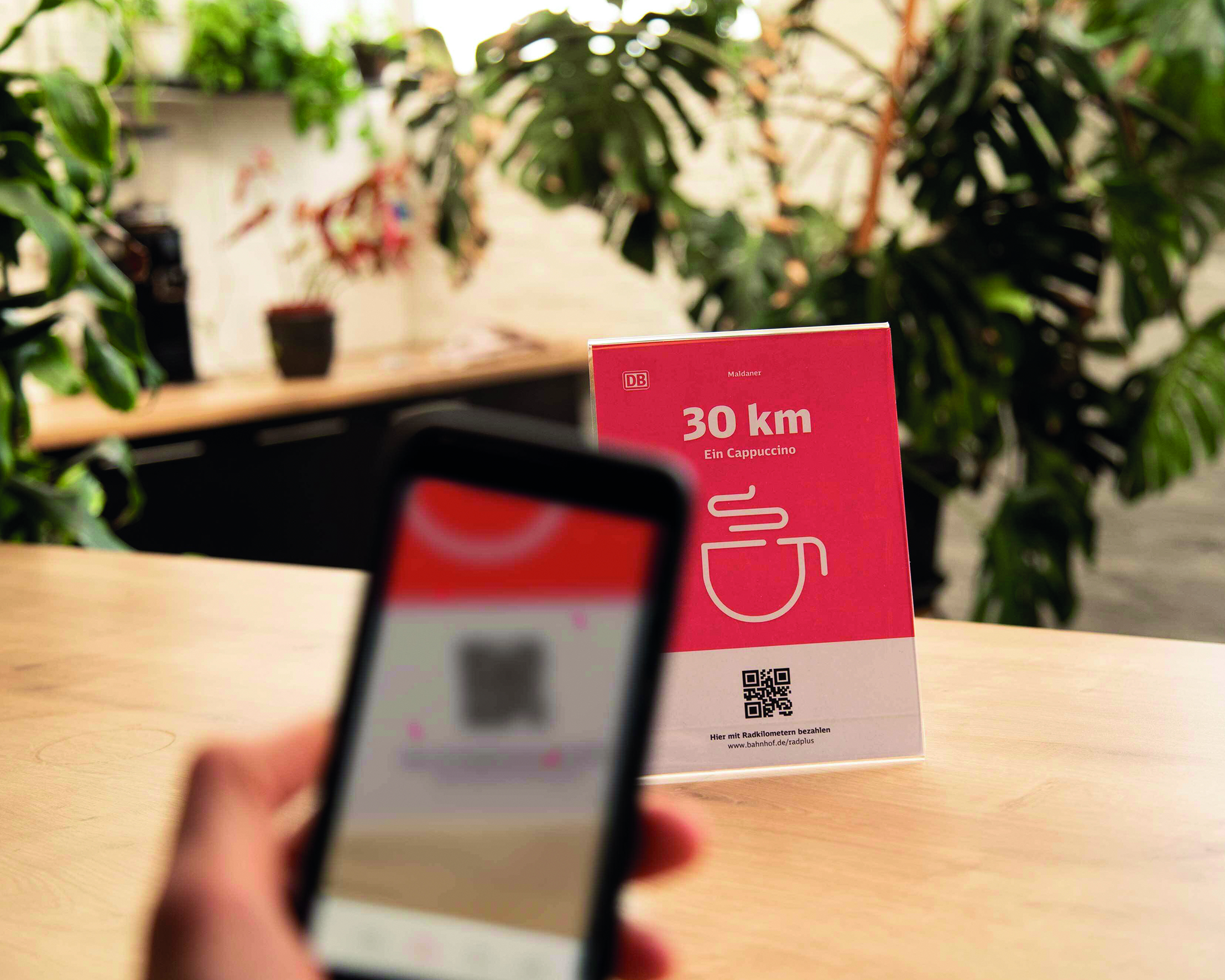 DB Bike+ App
Scholz & Volkmer GmbH
The DB Rad+ app developed as part of the 'Zukunftsbahnhöfe' initiative (Train Stations of the Future) rewards users for kilometres ridden on the bike. To make rail travel even more environmentally friendly, the app and its intuitive user interface transform the cycling route to and from the train station into a form of currency. Accumulated credit can be redeemed at local partners for coffee, pastries and many other offers.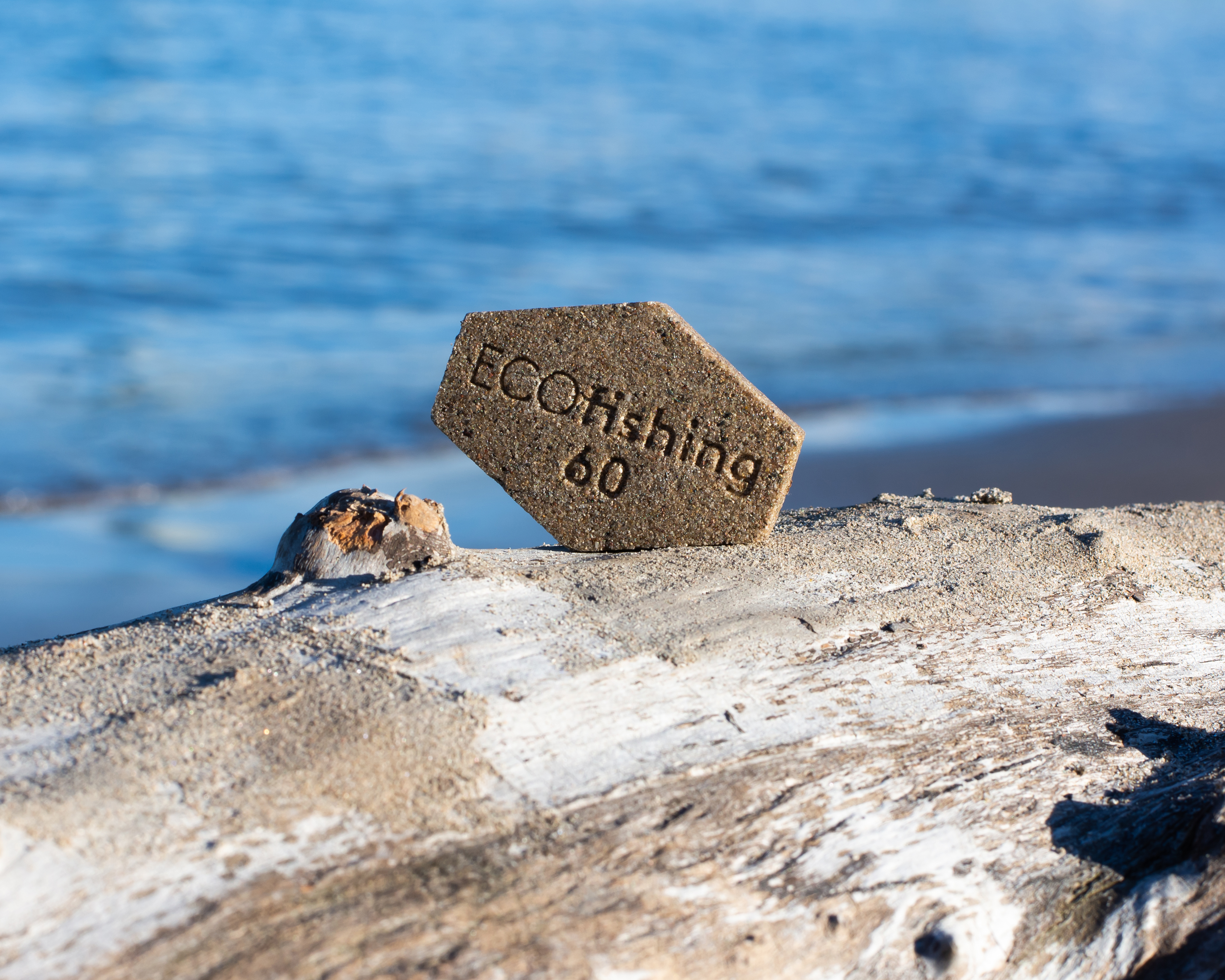 ECOfishing
ECOfishing UG
Conventional lead fishing weights are very harmful to the environment. ECOfishing UG has developed an ecological alternative that consists of a 100% biodegradable material combination of sand and natural composites. If the weight comes loose during fishing, it will dissolve after 14 days at the latest and will not pollute the water.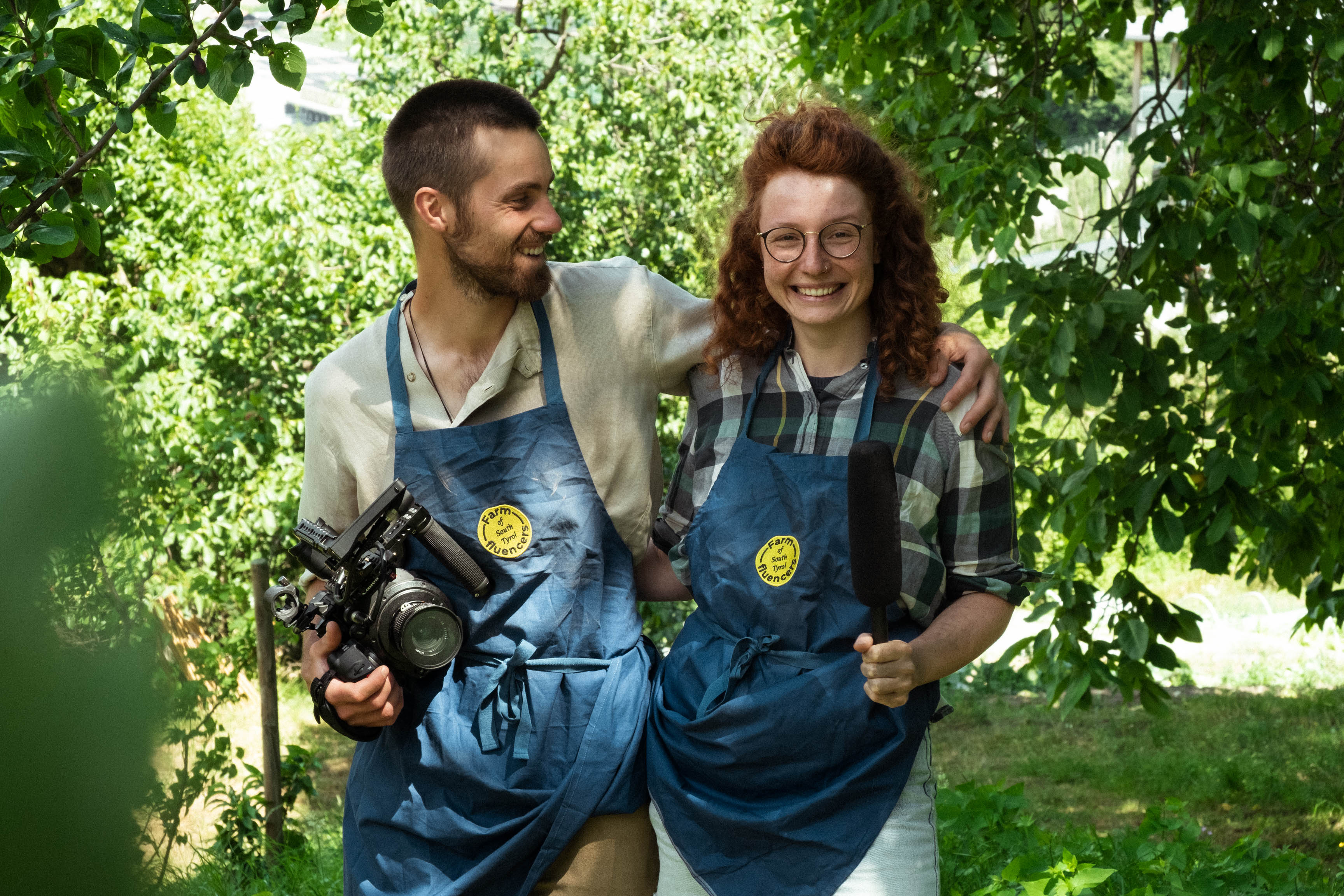 Farmfluencers
Meike Hollnaicher | Free University of Bozen-Bolzano
The storytelling and community project Farmfluencers is dedicated to reinforcing the community of innovative and future-oriented farmers. Presented in an exciting way using graphics, videos and podcasts, the project tells encouraging and inspiring stories of farmers who are committed to agricultural and social-ecological change. On the one hand, this positive storytelling has an empowering and mobilising effect on other farmers. On the other hand, it facilitates broad public access to important topics such as biodiversity and soil fertility.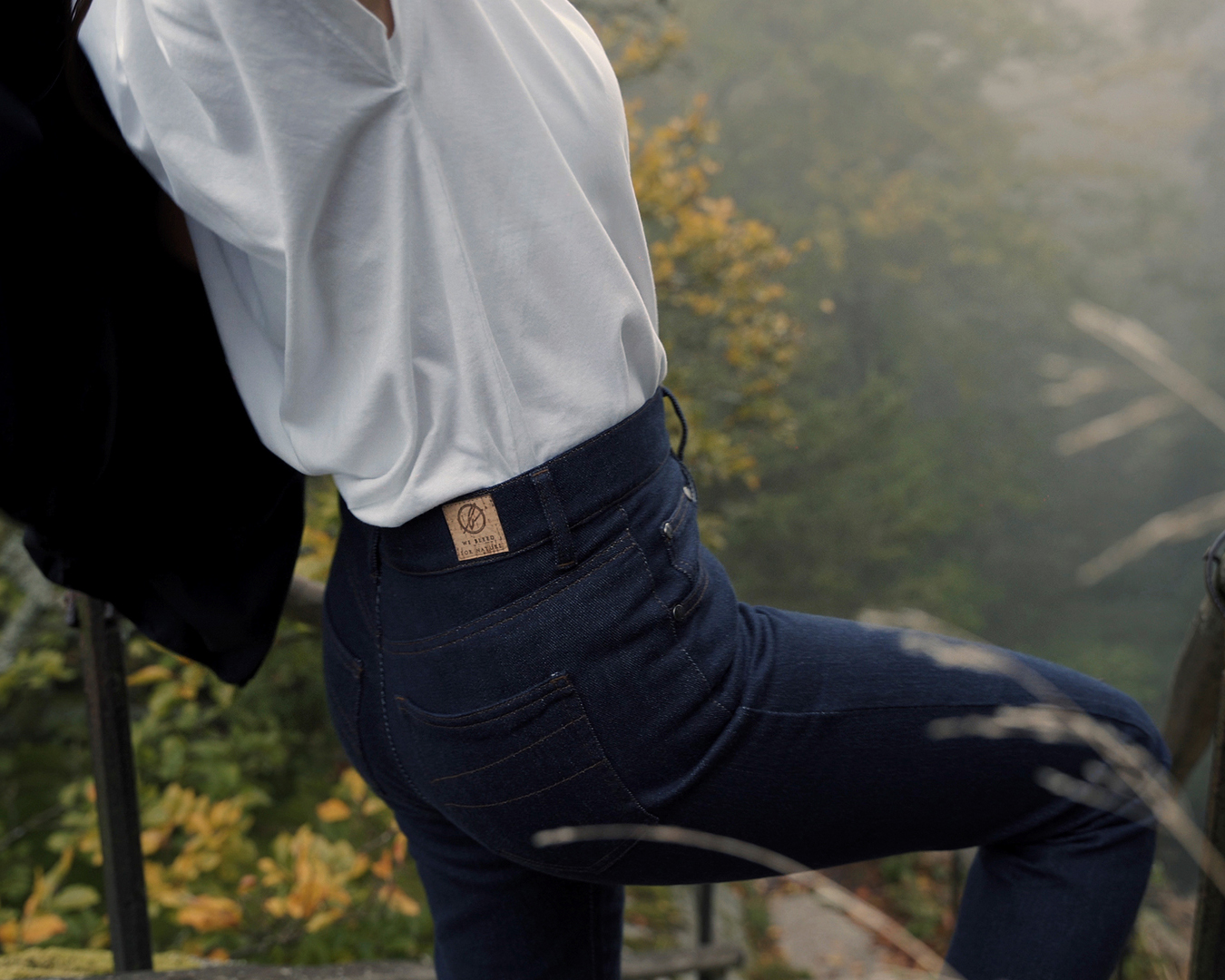 Franconian Denim
bleed clothing GmbH
With Franconian Denim, jeans production is returning to Upper Franconia, the birth region of the forefather of jeans, Levi Strauss. The yarn is dyed reactively to retain colour after washing. The organic cotton fabrics are woven locally in Helmbrechts, the cut fabric pieces are then carefully handcrafted in Emsland.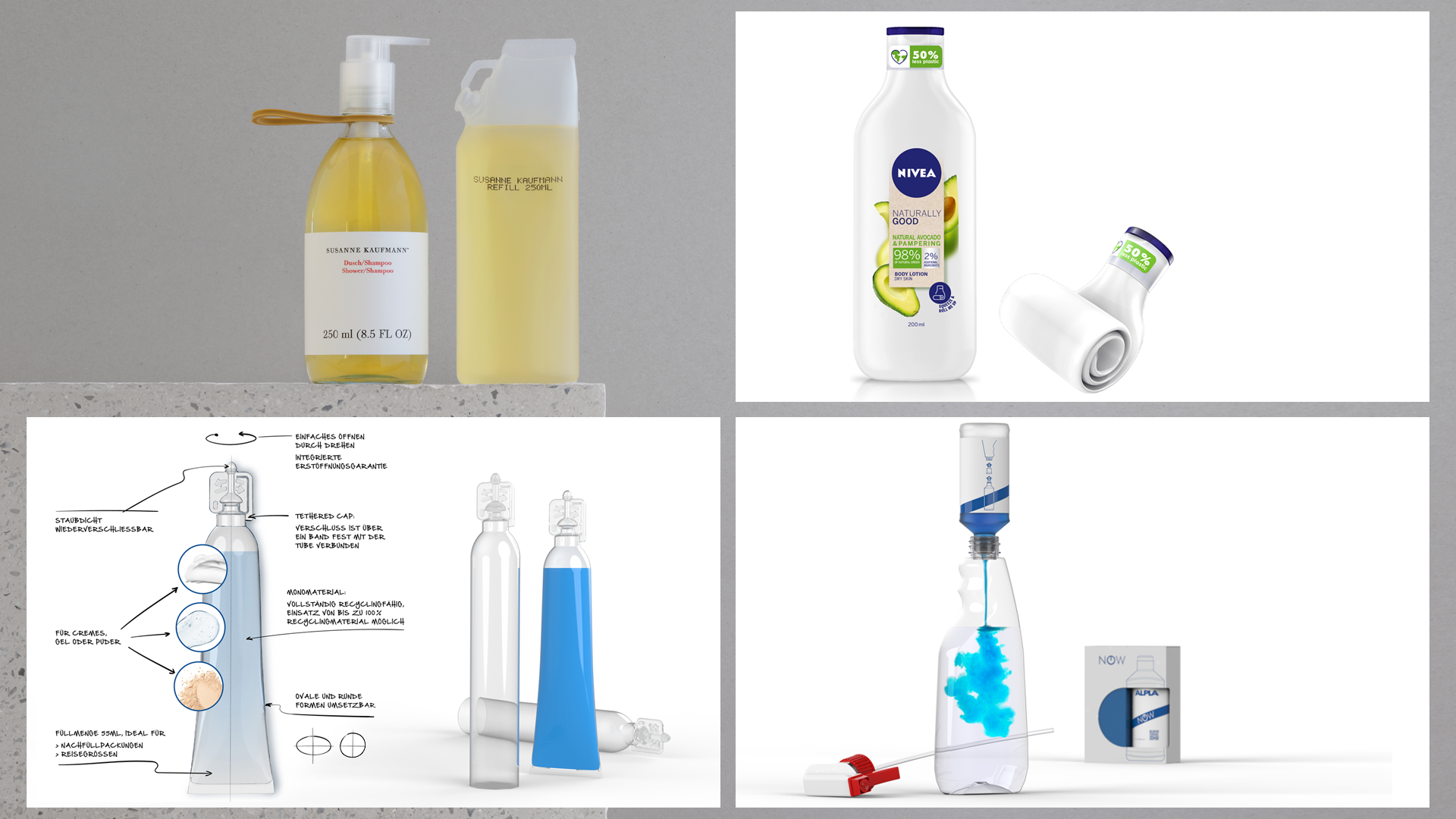 Innovative Packaging Solutions
ALPLA Werke Alwin Lehner GmbH & Co KG
For a wide range of products, such as cleaning agents and cosmetics, Alpla offers innovative packaging solutions that have a less impact on the environment, are functional in design and optimally recyclable. It is exemplified by the packaging used for NOW, Simple One for Susanne Kaufmann™ Refills, NIVEA NATURALLY GOOD Body Lotion and TetherTube. These demonstrate three essential principles of the circular economy – reuse, reduce, recycle – all of which are given consistent consideration and realised in a sustainable manner.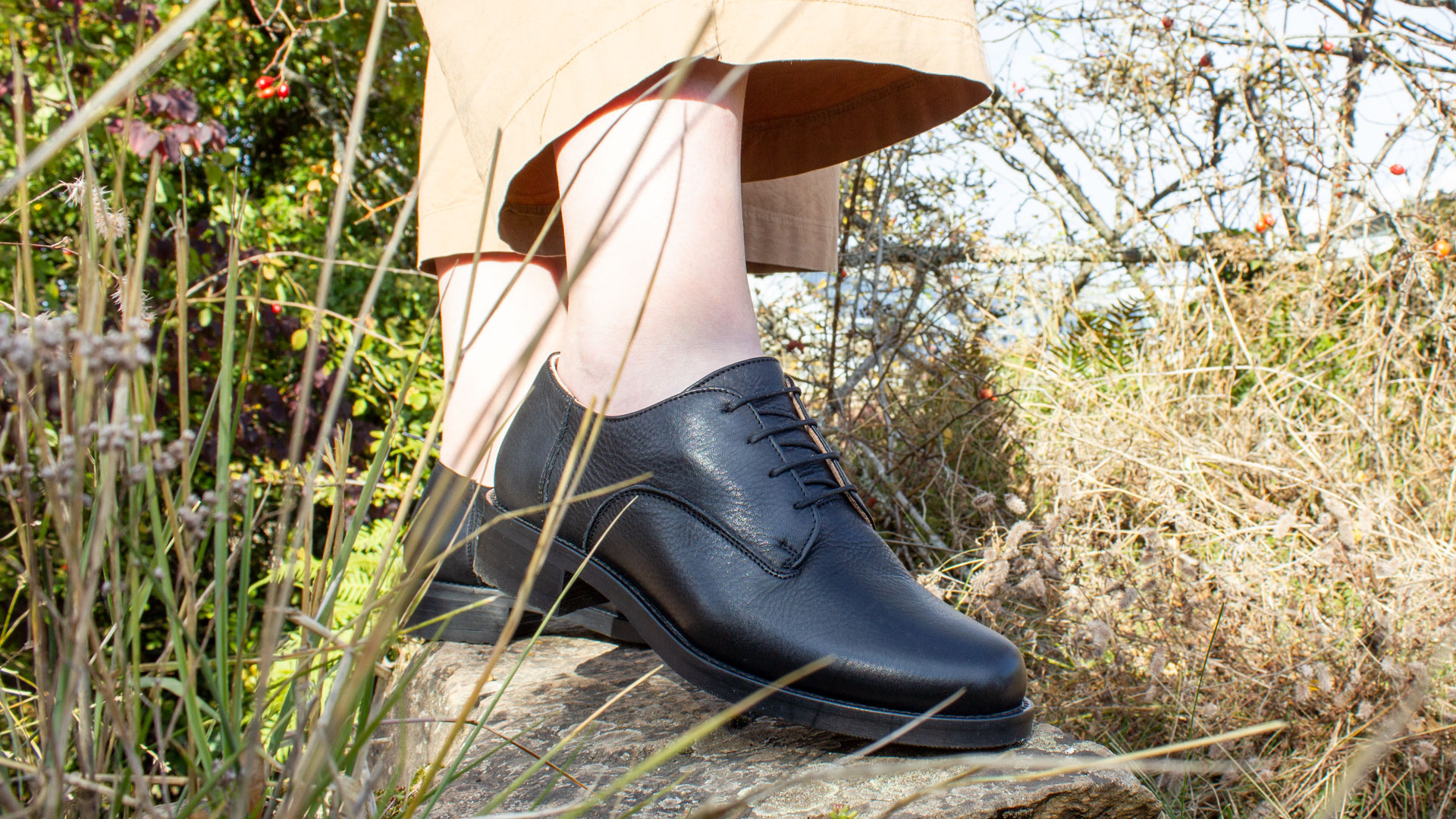 IVN-certified footwear collection
Werner Schuhe GmbH
The sustainable footwear collection, which is certified by the International Association Natural Textile Industry (IVN), spans summer sandals to winter boots. The shoes are made of durable natural leather, a by-product of meat production from organic cows. Tanning is carried out in in Germany and is chrome-free and vegetable-based. The company emphasises fair working conditions and animal welfare, and supply chains are transparent and short. Here, ecological production comes hand in hand with contemporary design, with no compromises with regard to fashion.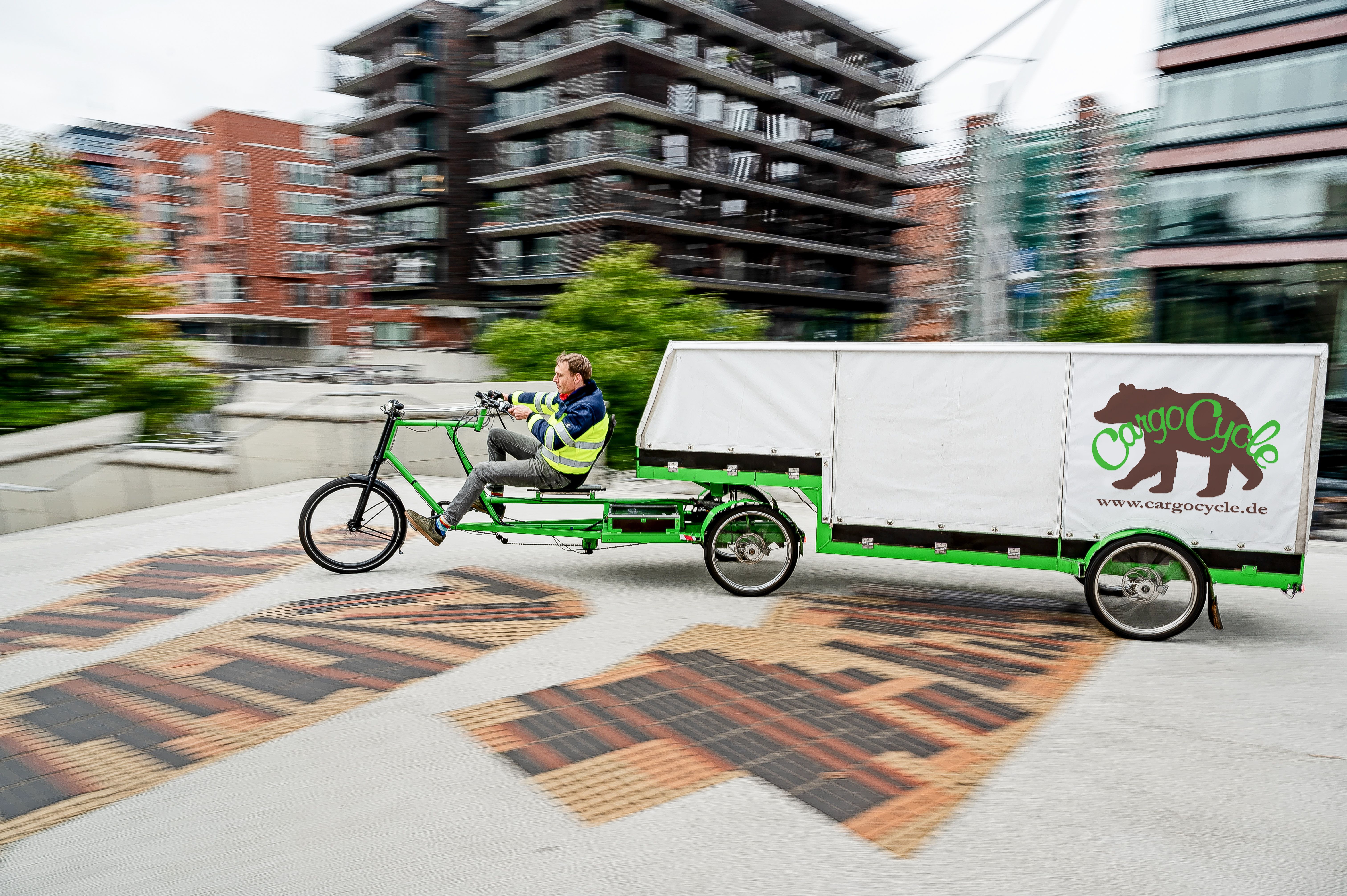 Nanuk Megaliner
Cargo Cycle GmbH
Cargo Cycle GmbH develops and produces cargo bikes and offers them for use as logistics and transport vehicles. One part of the service is that the bikes can be made to match the customer's corporate identity. The Nanuk Megaliner can fit and carry three Euro pallets with a total load of 500 kg. Despite this impressive ability, the seven-metre vehicle is legally considered a bicycle and is permitted to use cycle paths, facilitating more sustainable urban delivery traffic. The wheels are from Hamburg and almost all components are made in Germany or Europe.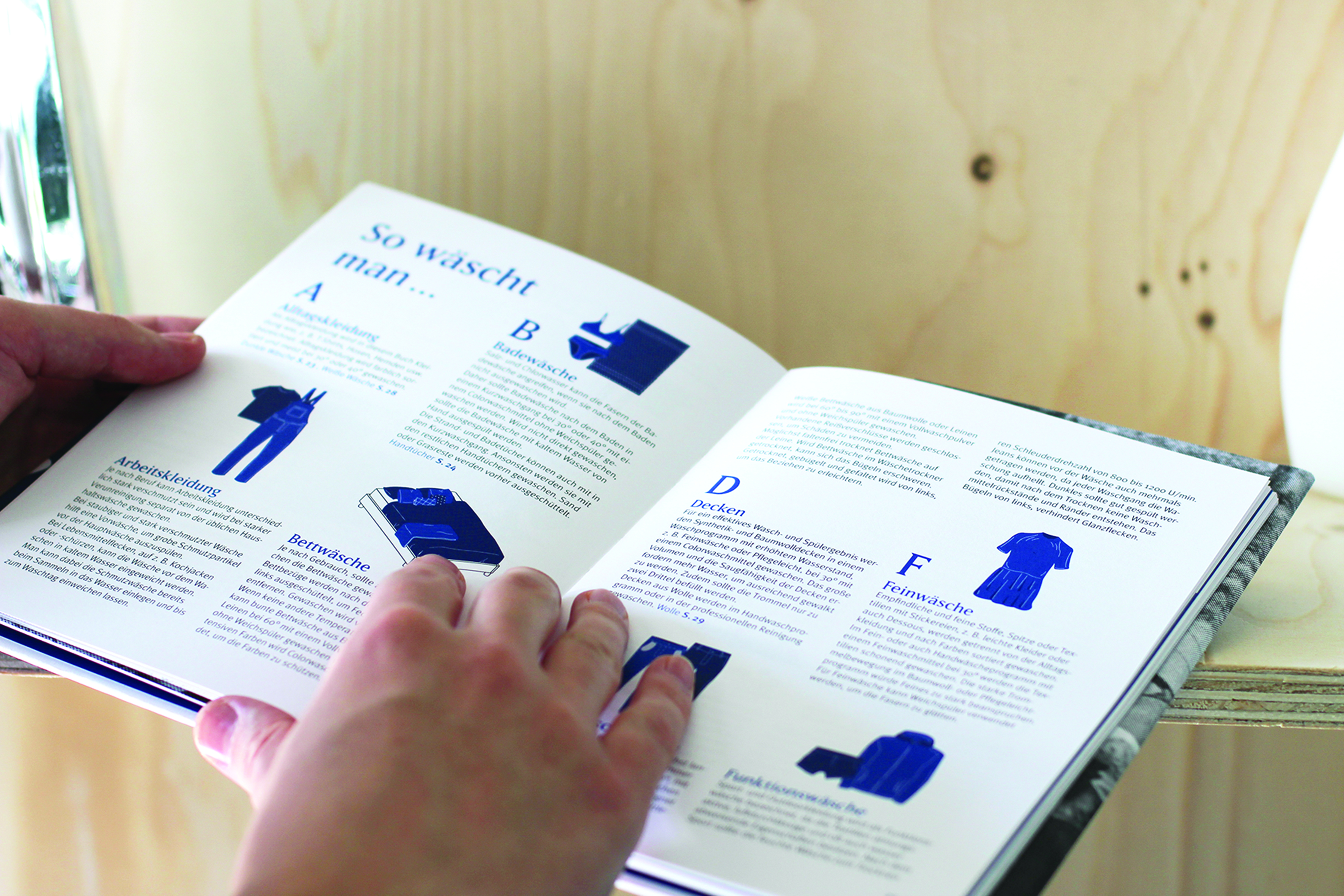 Pflegeleicht im Kochwaschgang (Easy-Care in the Boil Wash Cycle)
Mario Kreuzer | Hochschule Augsburg - University of Applied Sciences
'Easy-Care in the Boil Wash Cycle' is a guide to laundry care. The aim is to motivate people to take better care of their clothes and to abolish gender roles in the laundry room. It also aims to lend a fuller understanding of the value of clothing and to elucidate the environmental impacts of conventional washing. Without wagging its finger, the guide encourages water conservation and the more energy efficient washing and care of clothes.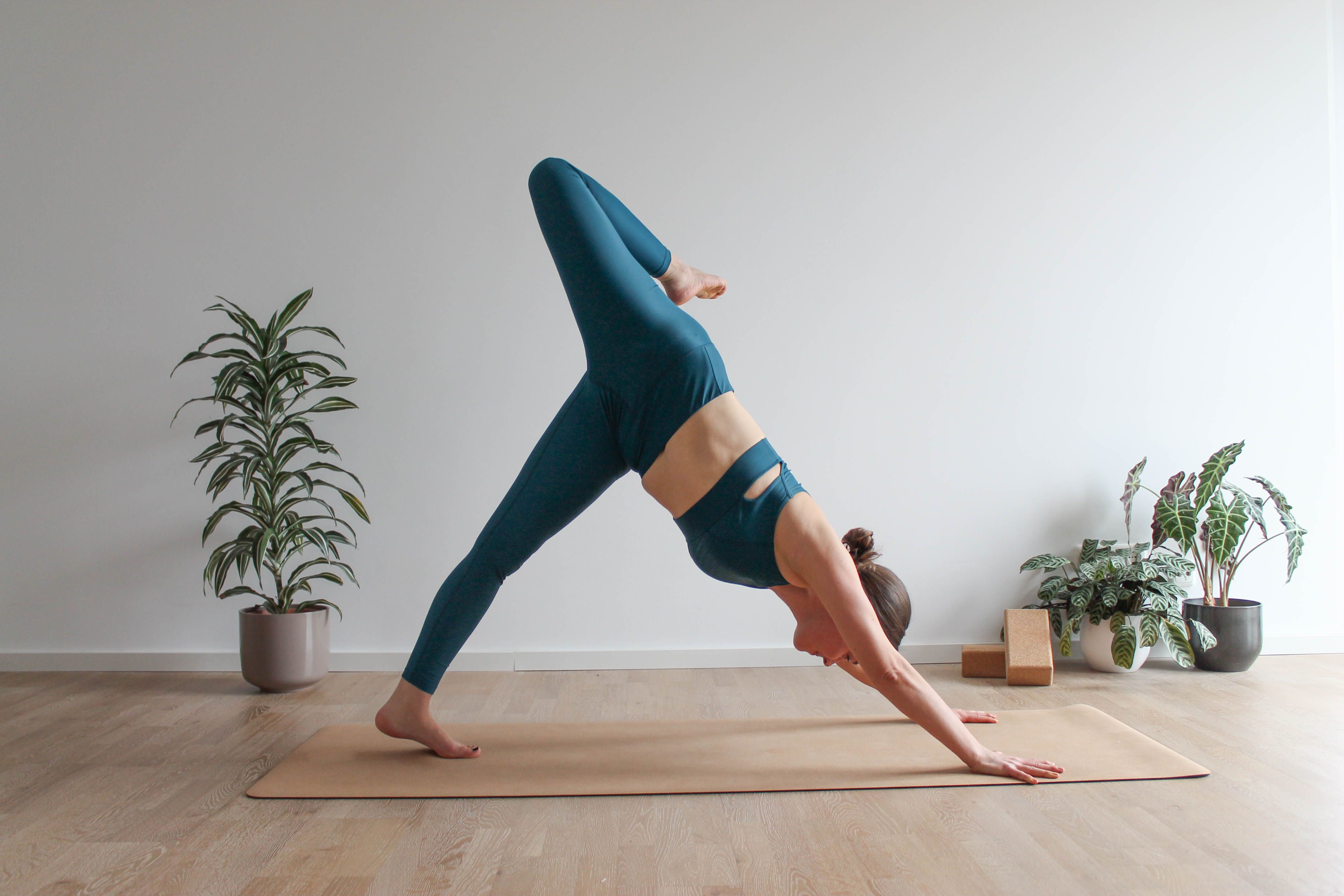 PLANETICS
PLANETICS GmbH
Sustainable alternatives in the area of sportswear are something of rarity. PLANETICS is the first online marketplace for environmentally friendly and fair sporting goods. The broad range and rigorous preselection make it easy for customers to find and purchase sustainable sporting goods. The company is also working alongside academic institutions to put an integrated structure in place that will make the ecological and social impacts of individual products more measurable and comparable.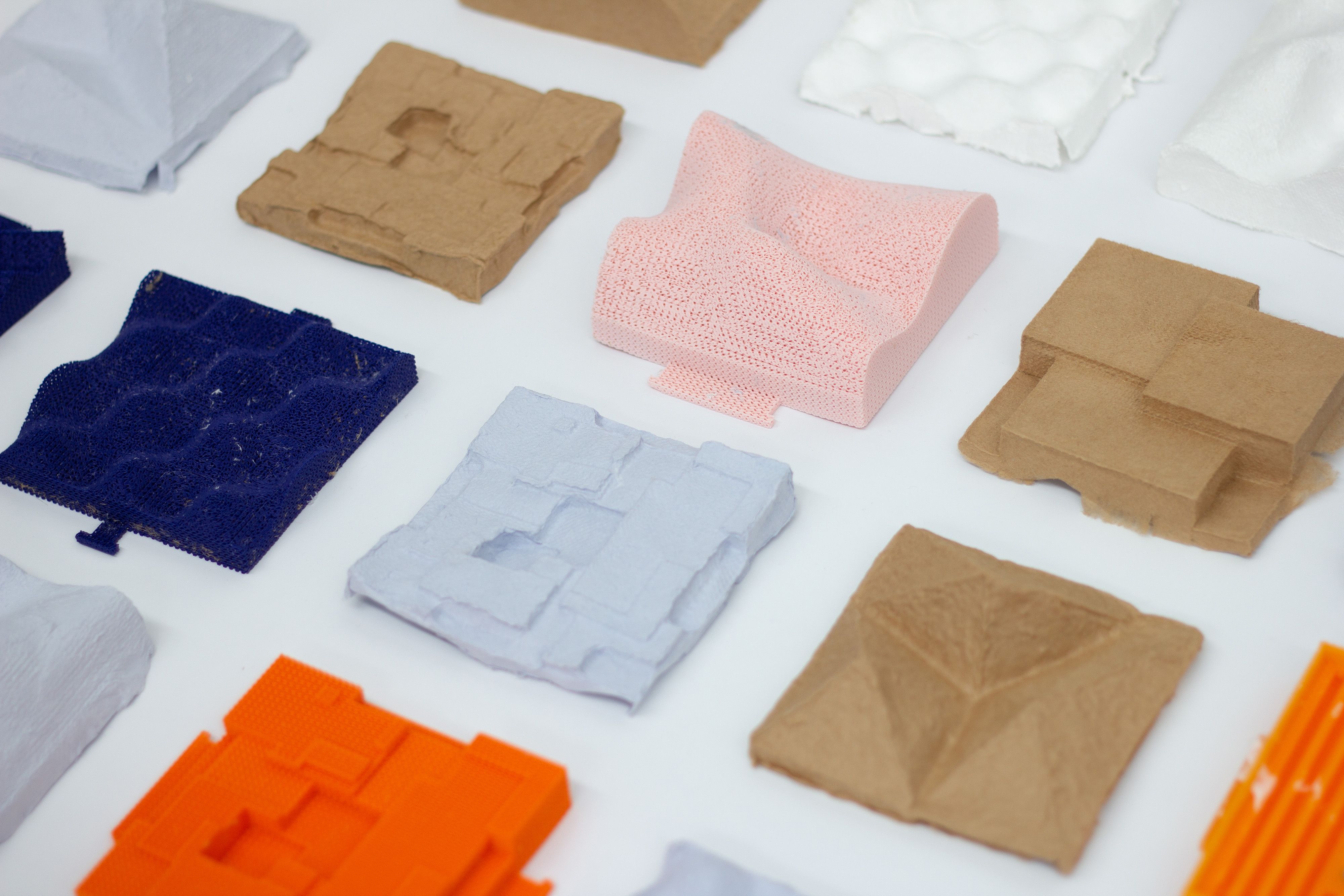 Pulp Fictions
Friedrich Wördehoff, Karl Schinkel | Burg Giebichenstein University of Art and Design Halle
The material study Pulp Fictions deals with 3D paper molding, also known as moulded pulp. The project takes a fresh look at an otherwise closed mode of production within industry, opening it up to reconfiguration and experimentation in form, materiality and potential applications. The samples and products created in this process demonstrate a sustainable use of waste paper and fibre waste, which can then become a part of recyclable design.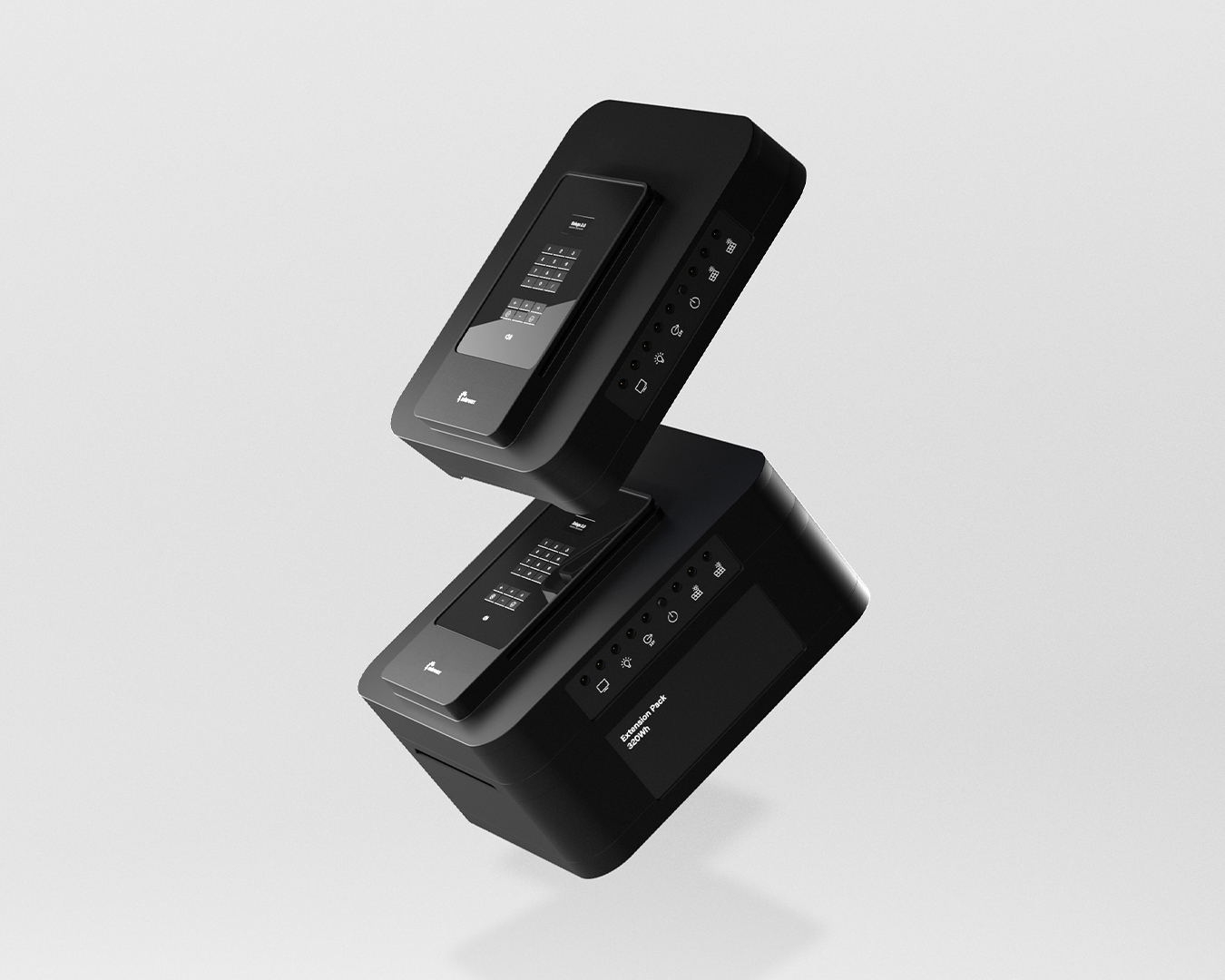 Solego 2.0
SolarWorX GmbH
The Solego 2.0 modular solar system has been created with the aim of bringing renewable energies to remote locations that are otherwise dependent on generators that burn environmentally damaging fossil fuels. This is particularly true in rural Africa, where many people and businesses are cut off from the energy grid. All system components, which are largely made of recyclable materials, are easy to dismantle and can be straightforwardly exchanged.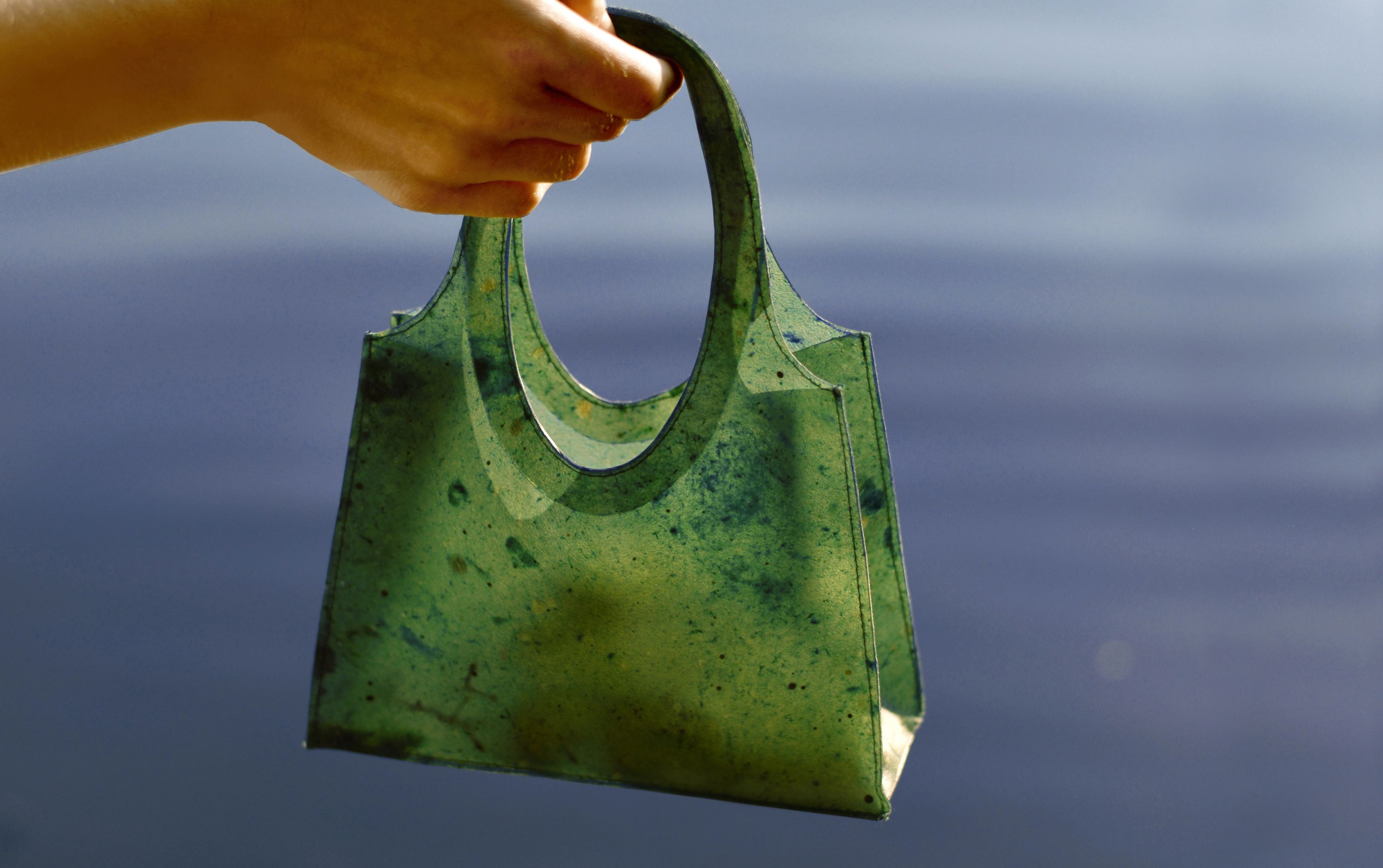 SONNET155
Johanna Hehemeyer-Cürten, Lobke Beckfeld | weißensee kunsthochschule berlin
The SONNET115 project highlights sustainability as a pleasure and not a burden. Obtained from the industrial by-products of textile and juice production, the result is a material that can be locally sourced and produced, and which is completely biodegradable. The minimalist design underlines the special texture and translucency. The product, in this case a handbag, can be used until it begins to degrade, at which point it can be returned to the natural cycle.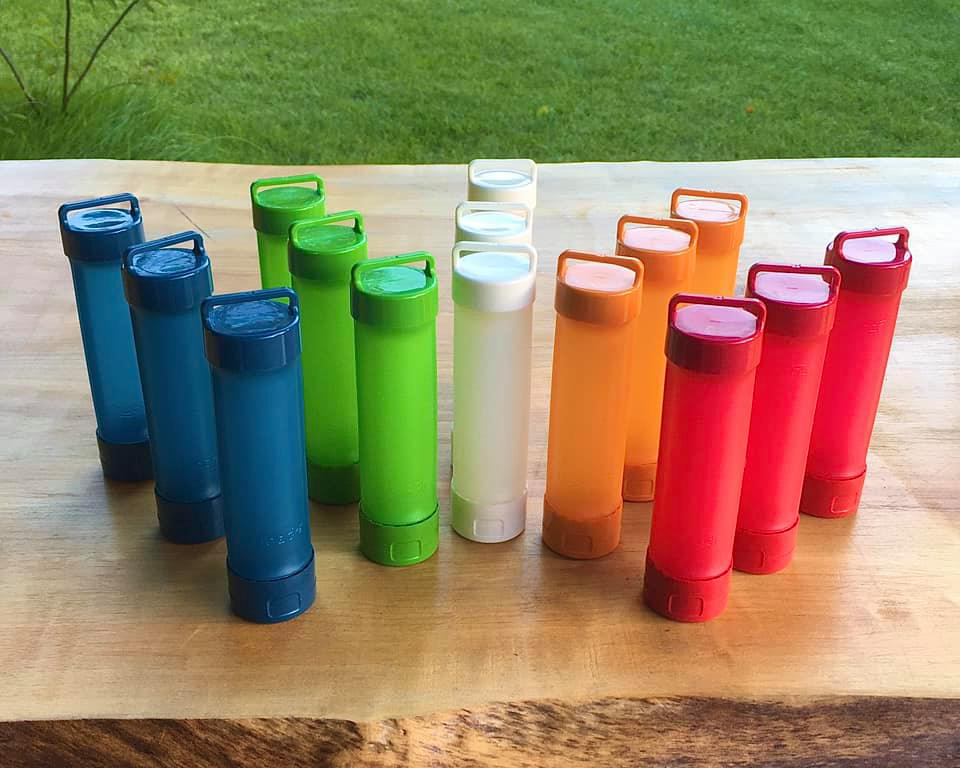 Tubedo
Tubedo GmbH
Every year in Europe, the manufacture of disposable tubes creates a mountain of material the size of the Empire State Building. Tubedo GmbH offers a reusable alternative for cosumers and industry in the form of the first fully drainable sealed tube. Tubedo is easy to fill and nothing gets stuck thanks to the external thread. It is easy to use and clean, by hand or in the dishwasher.