»This submission is particularly convincing thanks to the brilliant idea of saving water in the actual product, enabling reduced transport weight and less plastic packaging. In a market that predominantly sells liquid cosmetics in plastic bottles, products in powder form and reusable dispenser bottles are a superb alternative for people who want to keep on using liquid cosmetics.«

Prof. Anna Berkenbusch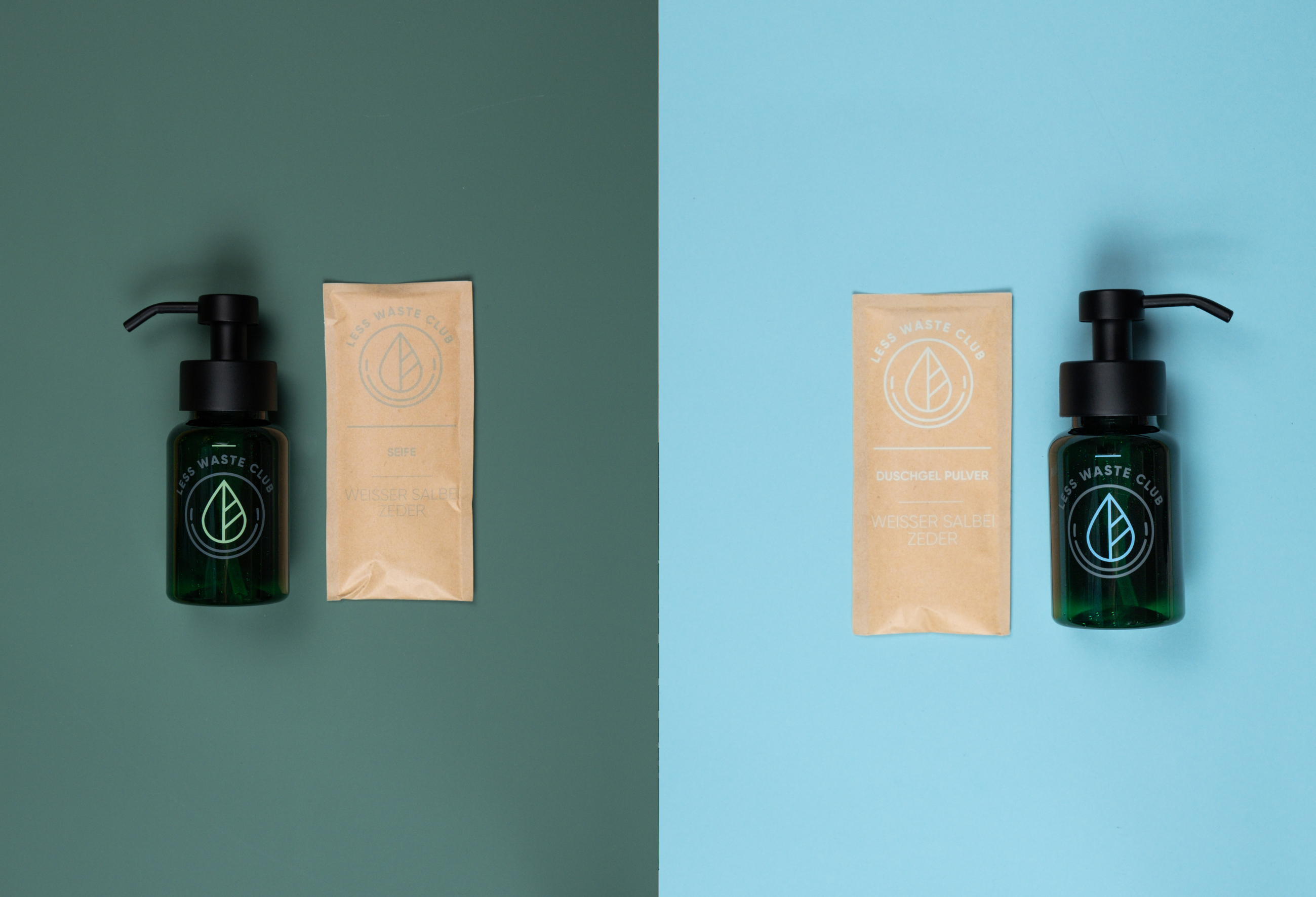 Three questions for Maximilian Glas, Co-founder
How did the idea for Shower Gel & Hand Soap Powders come about?
Our co-founder Rosalie Schmid attempted to live entirely without single-use plastics in her everyday life for a full month. She experienced her first failure not long later – in the bathroom. The convenience of solid soaps just couldn't match that of liquid hygiene products. And so we looked at the ingredients and noticed that conventional personal care products comprise up to 90% water. In October 2019, we had the idea of using powder. From the start, it was important to us that users have the convenience they are used to with liquid products. We believe this is the only way we can enduringly win them over to more sustainable solutions.
What was your personal highlight in the development process of Shower Gel & Hand Soap Powders? Was there a low point?
A definite highlight was when we hit upon the recipe that genuinely met our requirements A low point was the time before we finally found professional partners in Germany who want to take this innovative path together with us.
Where do you see your project in five years?
We are doing everything we can to establish waterless products as a standard item on the shop shelves. With this project, we want to prove that sustainability and commercial activity can go hand in hand. Maximum transparency, communication and reliability are all especially important to us.