»In terms of content as well as technically, "1 für 4 Papier" (1 for 4 Paper) is an exceptionally innovative product with many application possibilities and extremely convincing product qualities. It is petroleum-free, food-safe, heat-resistant, robust, elastic and, above all, compostable. This saves a great deal of resources in use and disposal.«

Prof. em. Günter Horntrich, jury member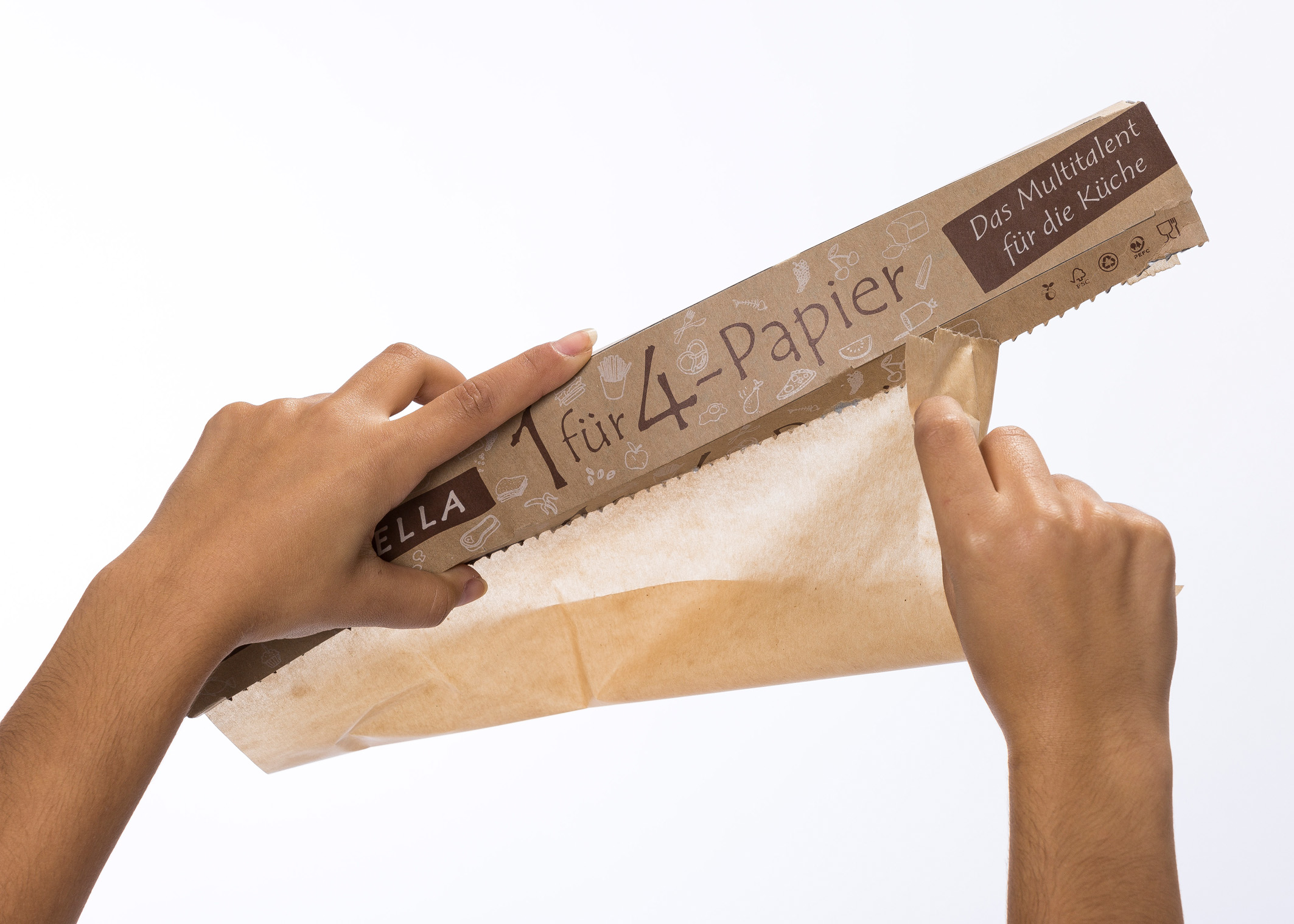 Three questions for Arnold Schleier
Can you remember the moment when you first had the idea for "1 für 4 Papier" (1 for 4 Paper)?
How did the idea become a product?
In the 80's, I worked in a paper factory, where I was responsible for the marketing. We wanted to test whether it would be possible to manufacture a fully compostable paper to offer to McDonalds, who at the time were looking for an eco-friendly packaging for their hamburgers. We succeeded in this aim, namely the development of a naturally pure paper that was completely free of chemical additives and which composted completely within just a few days in the open air. McDonalds were positive about the idea but not about the price, and so the paper was turned down. But I felt clearly that this paper must have a future.
What was your personal highlight in the development process for "1 für 4 Papier" (1 for 4 Paper)?
Was there a low point?
Unquestionably, the low point was when I realised that the paper was not selling because it was too expensive. Then the paper factory went bankrupt and I had to quit and look elsewhere for a living. In the meantime, I'm seeing that the best times for the paper are only just beginning, when the contamination of streams, rivers, lakes and seas with microplastics is being laid bare. The personal high point is yet to come and I'm sure everything will have its time. For this paper, the best times are now beginning, with many people realising: "Man, if we use this paper, we don't need any plastic films!"
Where do you see yourself and your project in the next five years?
As for the future, I see myself as a forerunner for compostable alternatives. My motto is: it's not recycling that represents the future but composting. This is because recycled products are always burned at the end of their lifecycle, whereupon they disappear irretrievably. With composting on the other hand, the products decompose into the soil and thus serve as fertile ground for new life.